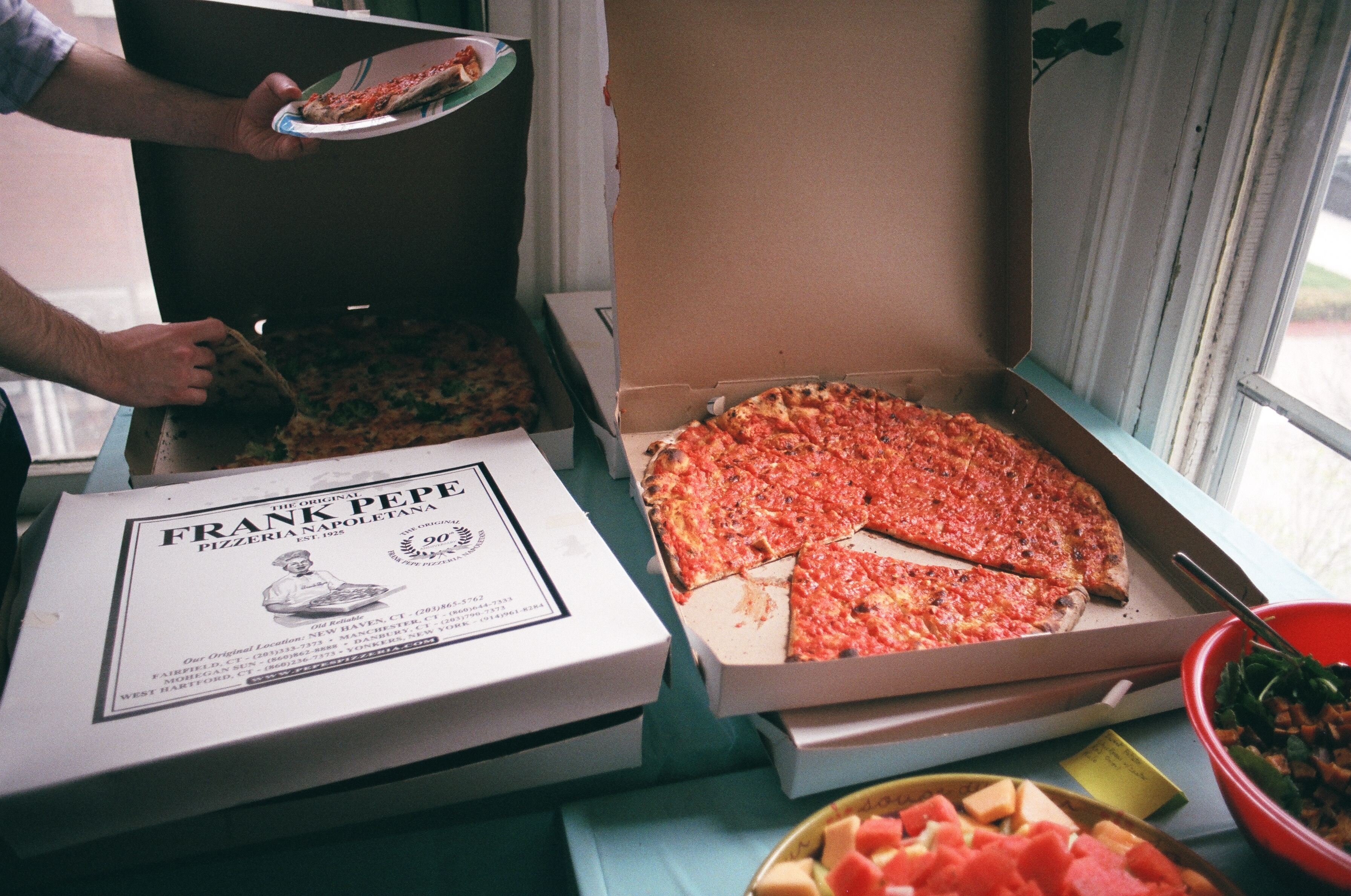 Smack dab in between two of the Northeast's metro hubs, Boston and NYC, the New Haven scene is one of the best-kept secrets in Connecticut. Locally dubbed as the Greatest Small City in America (#GSCIA), New Haven is more than meets the eye. From fun facts to must know insights, here are 10 things that everyone should know about New Haven, whether you're moving to the area or are looking for a cool new place to visit.
1. Passionate About Our Pizza
New Haven is synonymous with good pizza, and if you know the lingo, New Haveners call pizza, apizza. Actually, we were voted best in the country more times than I can count. Modern Apizza, Pepe's, and Sally's are some of the big names you will hear around town when it comes to the go-to places. Not to say there aren't some other hidden gems throughout greater New Haven.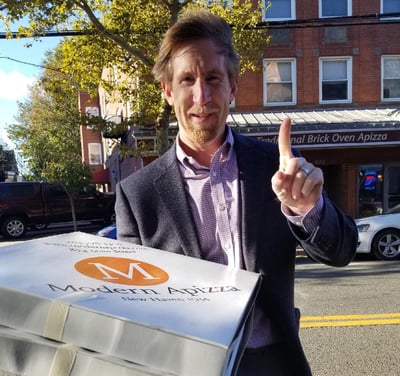 Our CEO pumped about his favorite pizza
2. Ivy League
Things are big time here. When you are downtown you'll notice amazing gothic architecture surrounding you. Welcome to Yale University.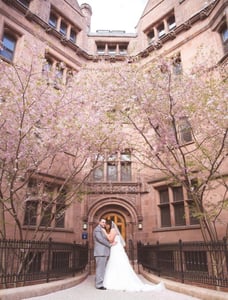 Me and my hubs in front of Yale University
The Yale Bowl is Yale University's football stadium and FUN FACT, the largest University owned football stadium in the nation by capacity. The Harvard-Yale game attracts thousands of visitors for the notorious rivalry game aka "THE GAME".
3. Art Driven
New Haven has it all. From amazing architecture to broadway worthy plays! New Haven has 3 distinct theatres: The Shubert, Yale Repertory Theater (Yale-Rep) and Long Wharf Theater. See a broadway show at an affordable price, a celebrity headlined play, or even a ballet. The possibilities are endless at these gorgeous performance spaces. Check out Artspace's City-Wide Open Studios, a MONTH long city-wide art show showcasing local art. Many coffee shops, wine bars, and bookstores offer curated galleries. Not only that, but there are countless art galleries, installations, and murals throughout the city.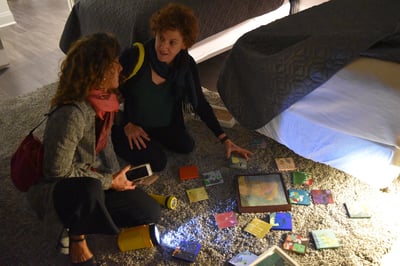 Our launch party of ARTlab Living with City Wide Open Studios
4. Music Lovers Unite
New Haven has two distinct concert venues for concert goers. Toads Place is one of the best dive venues in the state. It is big enough to attract big name artists but small enough where you can meet the bands after the show. Some notable shows include: U2, Billy Joel and The Rolling Stones. College Street Music Hall reopened its doors again in 2015 and has been delivering amazing lineup after amazing lineup making locals excited to not have to drive to New York or Boston to see larger shows.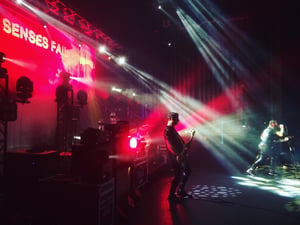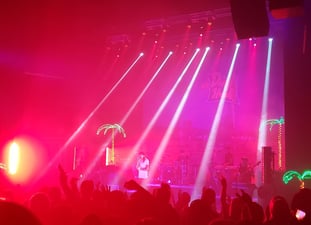 College Street Music Hall
5. Neighborhoods
New Haven is broken down into distinct neighborhoods, each with its own unique flair. The most notorious are:
Downtown: Since Yale's campus (Both university and hospital) are located downtown, living in downtown is your best bet if you want to be in the center of it all. The food, music and culture scene are predominantly housed here.
East Rock: This neighborhood is much more lush and green then its sister downtown. Architecture in East Rock tends to be more Victorian in design. East Rock Park is the place to be around these parts.
Wooster Square: The Italian neighborhood of Wooster Square gives you real downtown vibes with the neighborhood-y feel. Home to Sally's & Pepe's Apizza, Lucibello's Bakery, Libby's Italian Bakery, and Consiglio's you will never go hungry.
Westville: Just a 15-minute drive from downtown, the residential neighborhood of Westville borders Yale's athletic fields East Shore/Morris Cove.
6. Transportation: Planes, Trains, & Automobiles
Union Street Stations is your go-to portal to wherever you need to be. Since New Haven is central to Boston, NYC and Providence, you can find the buses, Amtrak trains and Metro-North Railroad stationed here.

The New Haven division of the CT Transit bus line is located on the New Haven Green and offers 24 routes for locals convenience. There is also a Union Station Shuttle providing free service from the train station to the Green.

Bike New Haven is a bike share program throughout New Haven with docking stations throughout the city.

New Haven has its own airport, Tweed Regional Airport. It is conveniently located just 3 miles from downtown with daily service to Philadelphia.

New Haven is perfect for commuters as the 95, 91 highways spanning the entire east coast are easily accessible here.
7. Sports Teams
As a whole, Connecticut is split between who we root for, and New Haven tends to be the dividing line between sports teams. With no "real" allegiance to any professional sports team New York and New England teams tend to reign supreme. That said - New Haveners (and most Connecticut locals) have a special place in their heart for Yale and UCONN sports.
New Haven has a local K2 soccer club, The Elm City Express. And the fans are intense!
New Haveners also have a sweet spot for the local teams of yesteryear. You may hear about the New Haven Ravens minor league team or the Hartford Whalers Hockey team. Both teams no longer play, but the fan base never died!
Fun New Haven Sports Facts:
Ron Guidry played for Greater New Haven's baseball team, The West Haven Yankees before playing his entire career for the NY Yankees.

Both the NY Giants & NY Jets have played in New Haven's Yale Bowl while their stadium was under construction.

Walter Camp was a New Havener.
8. Things to Do (Day Trips):
Make sure to venture the 5 miles out of downtown and visit

Five Mile Point Light

, aka Five Mile Point Lighthouse. This spot is a picturesque lighthouse in New Haven on the harbor entrance to Long Island Sound. It's a perfect spot for picnics and BBQ's in the summer with your family, friends and fido (the park is dog friendly!). Also, Five Mile Point has an amazing carousel that is its own attraction and reason to visit.
The

Yale Peabody Museum of Natural History is a great local alternative to the NYC counterpart. The museum exhibits everything from dinosaurs to ancient Egypt and constantly has new exhibits every few months on display. It is a typical field trip spot for local children and a great day trip to take your little ones to.



Yale University has a library that will make the inner Harry Potter fan squeal. Check out

Beinecke Rare Book & Manuscript Library

in the center of Yale. A 6-story building sans windows, but rather uses translucent marble to transmit a subdued light that protects the books and creates a magical atmosphere to give you goosebumps while strolling through an epic collection.





As a local, one of my favorite things to do is head down to Long Wharf, walk the shoreline, indulge in the countless

food trucks

(ahem -

Sweenys

) parked alongside the shore and 95 and then browse Ikea or

Jordans Furniture. (Sidebar: Jordans has the biggest indoor rope course in the country. Which, in itself, is pretty crazy especially when you realize that its inside a furniture store.)



East Rock Park is the perfect outdoor place with spectacular views of Long Island Sound and the harbor, nature trails and picnic facilities.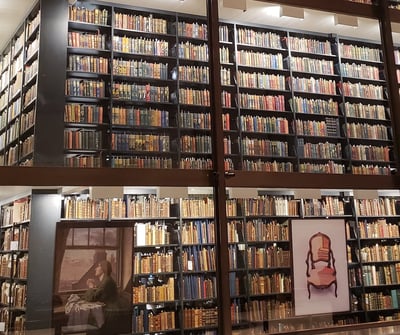 Beinecke Rare Book & Manuscript Library
9. Local Grocery Stores
10. Fun Facts:
Simpsons very own, Mr. Burns, is one of many famous fictional alumni of Yale

Famous Yale Grads include: Claire Danes, Jodie Foster, Lupita Nyong'o, Sigourney Weaver, the incomparable Meryl Streep, Paul Giamatti, Edward Norton, Lewis Black, Anderson Cooper, Demetri Martin, Ben Stein, and Henry Winkler. (hey if it's good enough for the A list it's the best place to be!)

Pizza was invented here!

The first hamburger was invented in New Haven in 1900 - all hail Louis' Lunch

The first lollipop was made in New Haven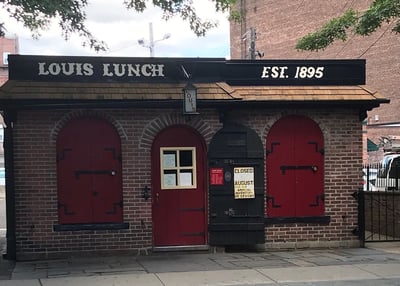 Louis' Lunch (insider tip: don't ask for ketchup on your burger)
New Haven has something for all lifestyles and interests, and never ceases to disappoint. From the history to the insane food scene and overall vibe, New Haven brings the best of the big city into the heart of Connecticut. Maybe I'm a bit bias, but everyone should visit New Haven and see for yourself what it has to offer!