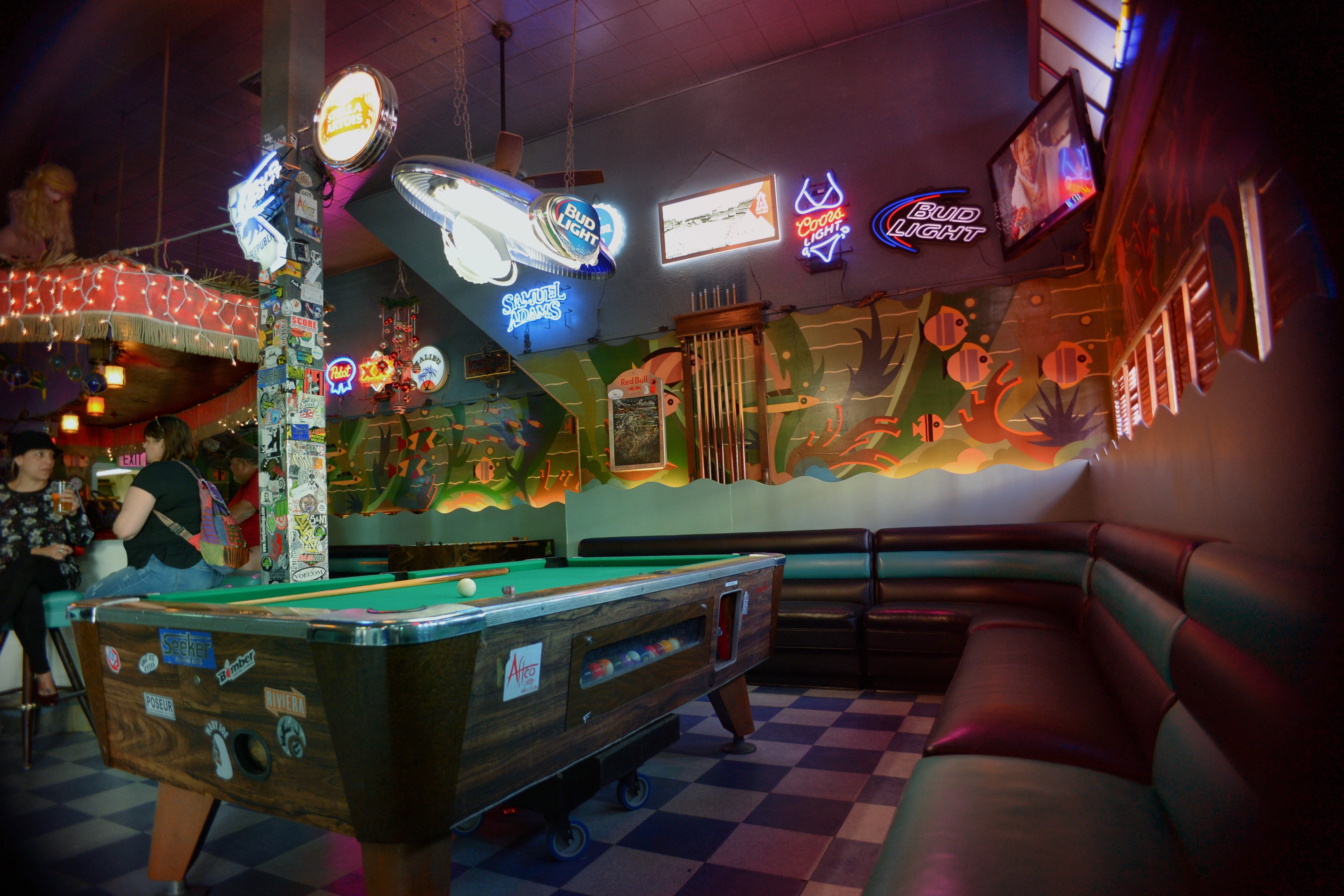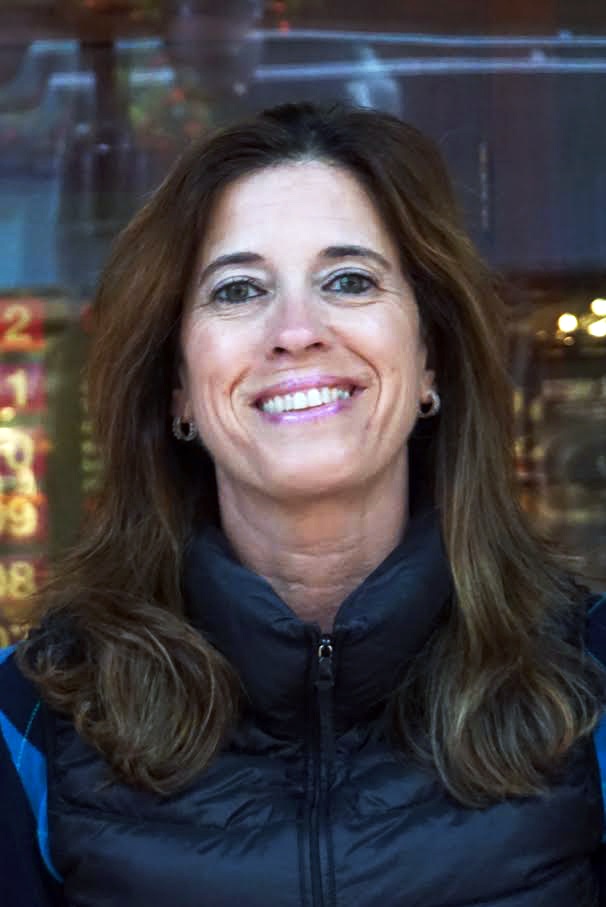 As the Property Manager for ARTlab Living (Downtown & Back Bay), I love meeting new people, sharing stories and food adventures, and most of all providing excellent service. Being onsite every day I am constantly introduced to more options making my list of favorite places in Boston longer and longer.
I don't know about you but I am obsessed with food, fun, and drinks; my all-time favorite being dive bars. I love to shake things up a little and visit places you might not know exist. I've compiled a few of my local favorites and the fun food fare they offer.
1. The Hub Pub - 18 Province Street
The Hub Pub is known as the friendliest pub in the hub! Great pints and bar food, you will leave with a new friend each and every time you stop in!!
Tip! You must try the lobster roll. It's super light on the mayo & seasoned perfectly. It comes with seasoned crinkle-cut fries accompanied by, what I think, is some of the best coleslaw around so get extra!! And before leaving, play a game of Skee-Ball!!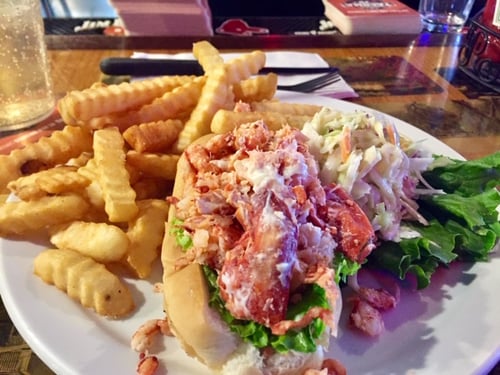 2. The Corner Pub - 162 Lincoln Street
Close to South Station, bordering Chinatown & the Old Leather District, the Corner Pub is a 7-minute walk from ARTlab Living (Downtown Crossing), they have 12 beers on tap and can make any shot you can think of. It's no surprise that their motto is "There is always another train". This place is one of my most frequented spots as it is family-owned and super friendly. My favorite bar food snack here is the egg rolls; just call it "egg roll heaven". They also have steak and cheese, mac and cheese, shepherd's pie, Ballpark... dare I go on?!!
Tip! Proceed with caution and have your drink on the ready as the egg rolls come out piping hot!!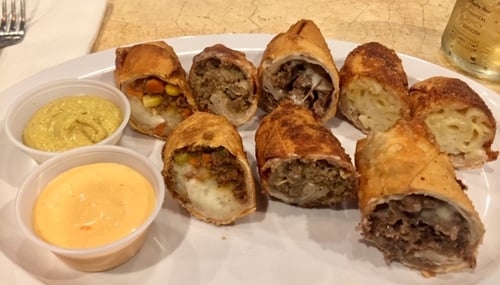 3. JM Curley's - 21 Temple Place
JM Curley's is literally around the corner from ARTlab Living (Downtown Crossing) and a step up from what you might call a typical "Dive Bar" as they offer higher-end cocktails and a nice bourbon collection. The thing I love about this place is they believe in keeping things simplified. No drama, just good food and fancy drinks.
Tip! My favorite companion to my beer, and something you almost never find on a bar menu, is "Deviled Eggs". These are creamy, bite-sized pieces of pure perfection, topped with crumbled bacon and a jalapeno finish!! Trust me... you will be back for these eggs!!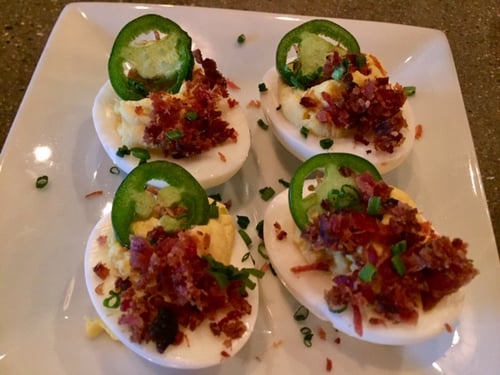 4. JJ Foley's - 21 Kingston Street
This is what I would call a classic Irish dive bar; it's dark, has plenty of bottled beer and droughts to choose from, tons of seating with a rear room made up of old-style wooden booths, and something you don't see much, a "peek a boo window to order more drinks"! JJ Foley's is a short 5-minute walk up the street from ARTlab Living (Downtown Crossing)
Tip! My favorite Guinness companion is the house burger. It may be small but I promise it's mighty and packed with flavor!! And the fries are pre-seasoned so try them first!!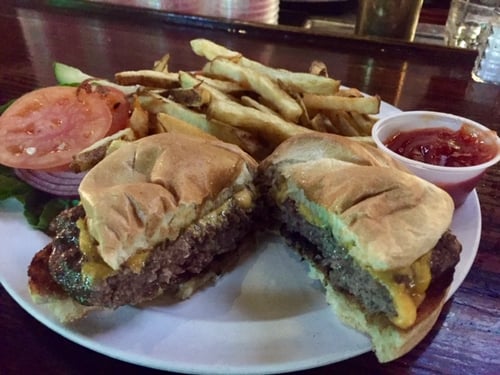 I love sharing my favorite restaurants, bars, adventures, and more in Boston and am looking forward to sharing even more! If you see me onsite, stop in and say hi! I'd love to help you find your new favorite place.
Do you have some favorite local spots? Let us know in the comments below so we can check them out too!