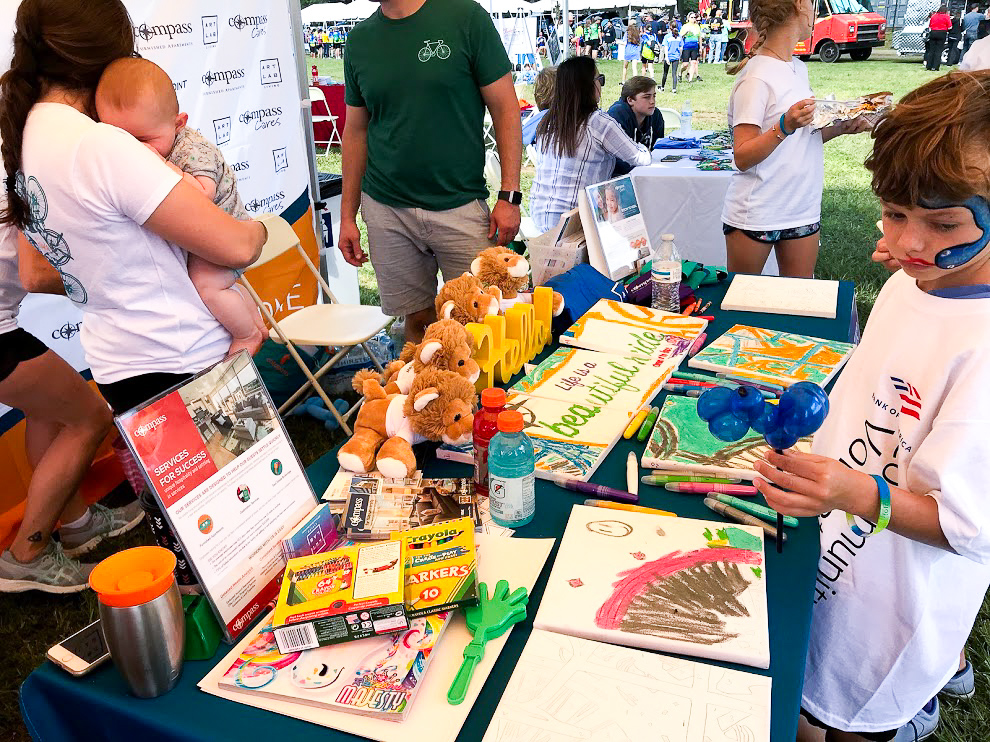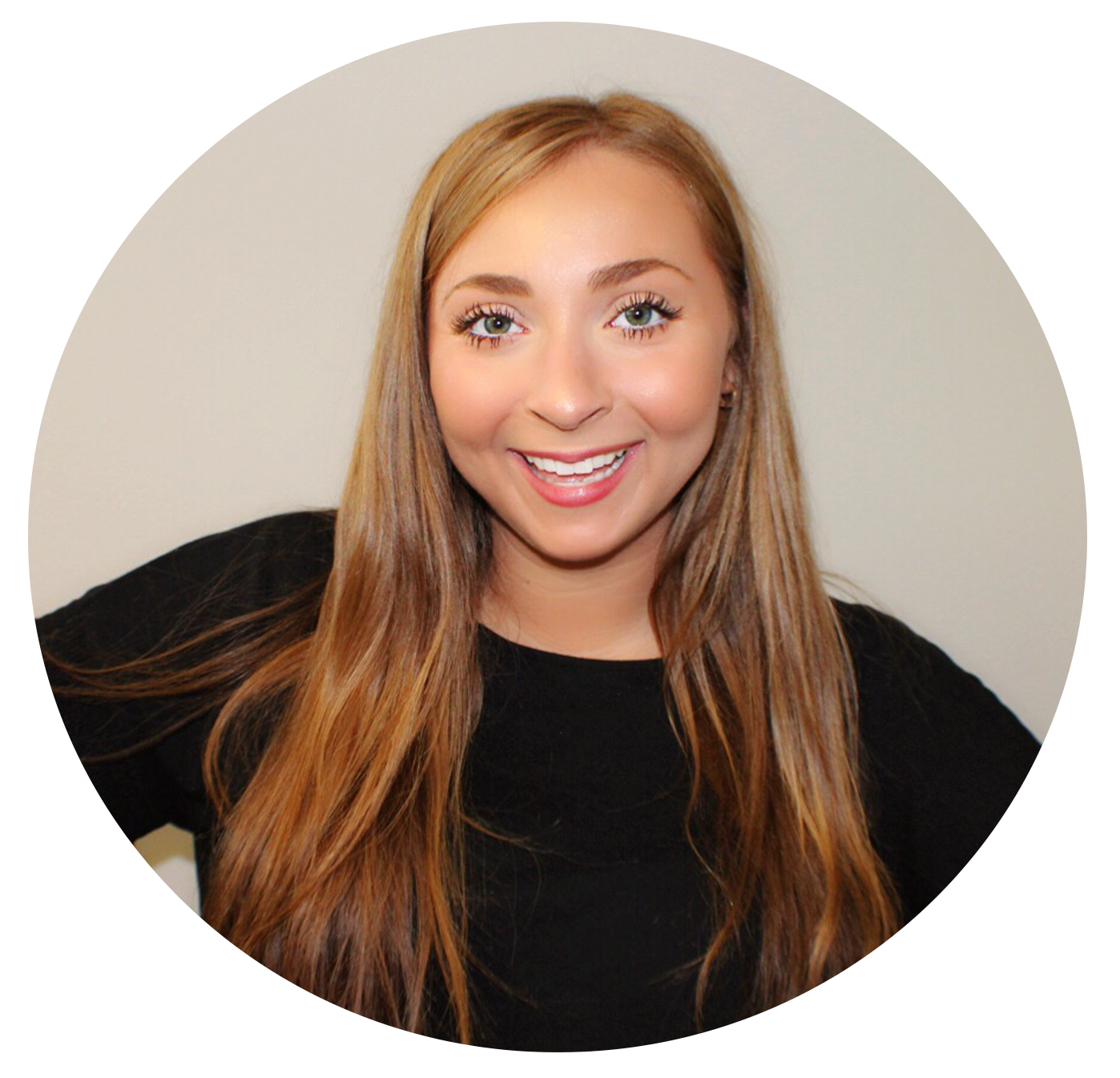 Compass did something big for Closer to Free this year. We've created a collaborative art piece that will decorate the halls of our New Haven #ARTlab building. This installation will act as an art therapy piece for our housed patients and be a reminder of how we can do more when we work together.
How many MILLIONS have been raised?! See our "See the Success & Partner With Us" page that lists out all the facts.
WHY IS THIS GOING IN ARTLAB?
Working in the Hospitality industry, we understand patients and their families may need to travel for medical treatment. We've created Compass Cares in order to house those traveling patients in comfortable, accommodating, and home-like apartments at deeply discounted rates.
Many patients live within our ARTlab buildings due to close proximity to hospitals and its therapeutic surroundings. We've transformed each hallway and apartment into its own personal art gallery with artwork created by local artists. Our creative environment provides a sense of therapy and calm for patients during some of their hardest times.
Each piece of artwork has been created by local artists. This brings a strong sense of community and loving support into each apartment. We believe in helping to serve the communities in which we are a part of. Our ability to combine community, art therapy, and patient care is the exact reason we decided to create this beautiful communal art piece.
Our ARTlab buildings are unlike any of our other apartments.
We've created these "What is ARTlab & How'd We Come Up With It" graphics to showcase our story.
BEHIND THE SCENES
Prepping our art piece before Closer to Free...everything was traced!
A Meaningful Message
The Closer to Free Community comes together every year to celebrate a remarkable day of hope. Thank you to every member of the this Community for bringing us all closer to free of cancer You should be so proud of your team. We are happy to support you and such a great cause and thank you SO much for taking such great care of us, as always!
Annie Kaplan, Yale New Haven Hospital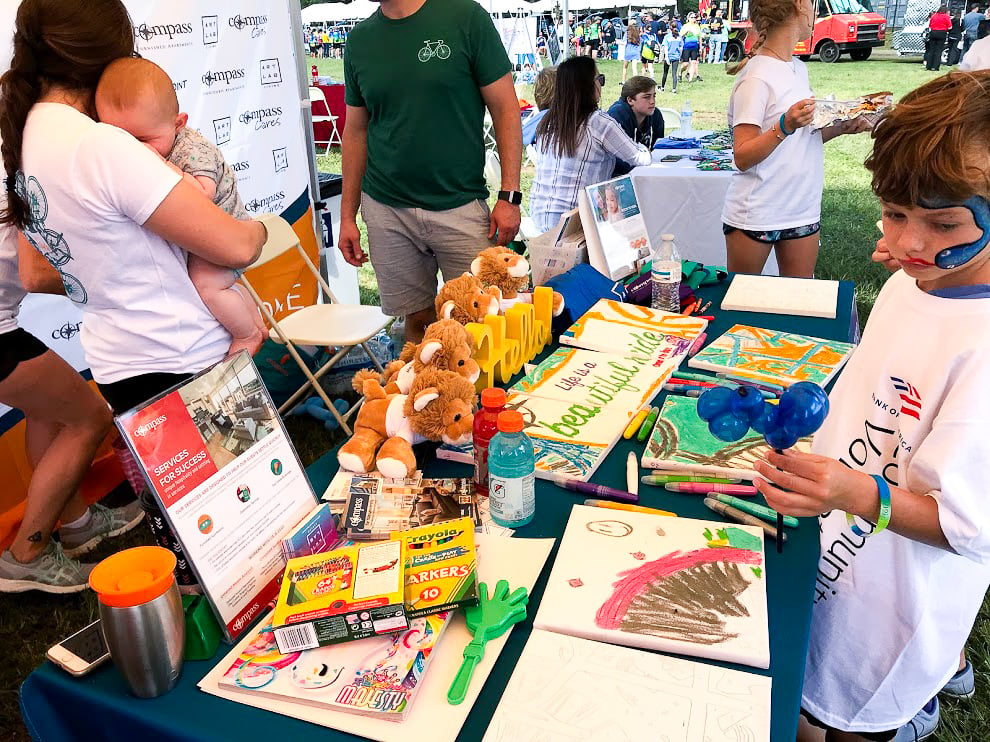 Our hearts are full from meeting and hearing inspirational stories. We appreciate and love you all! We will never stop supporting the cause and will continue to help make this world #CloserToFree.
FIND OUT HOW MANY PATIENTS & FAMILIES WE'VE HELPED ON OUR