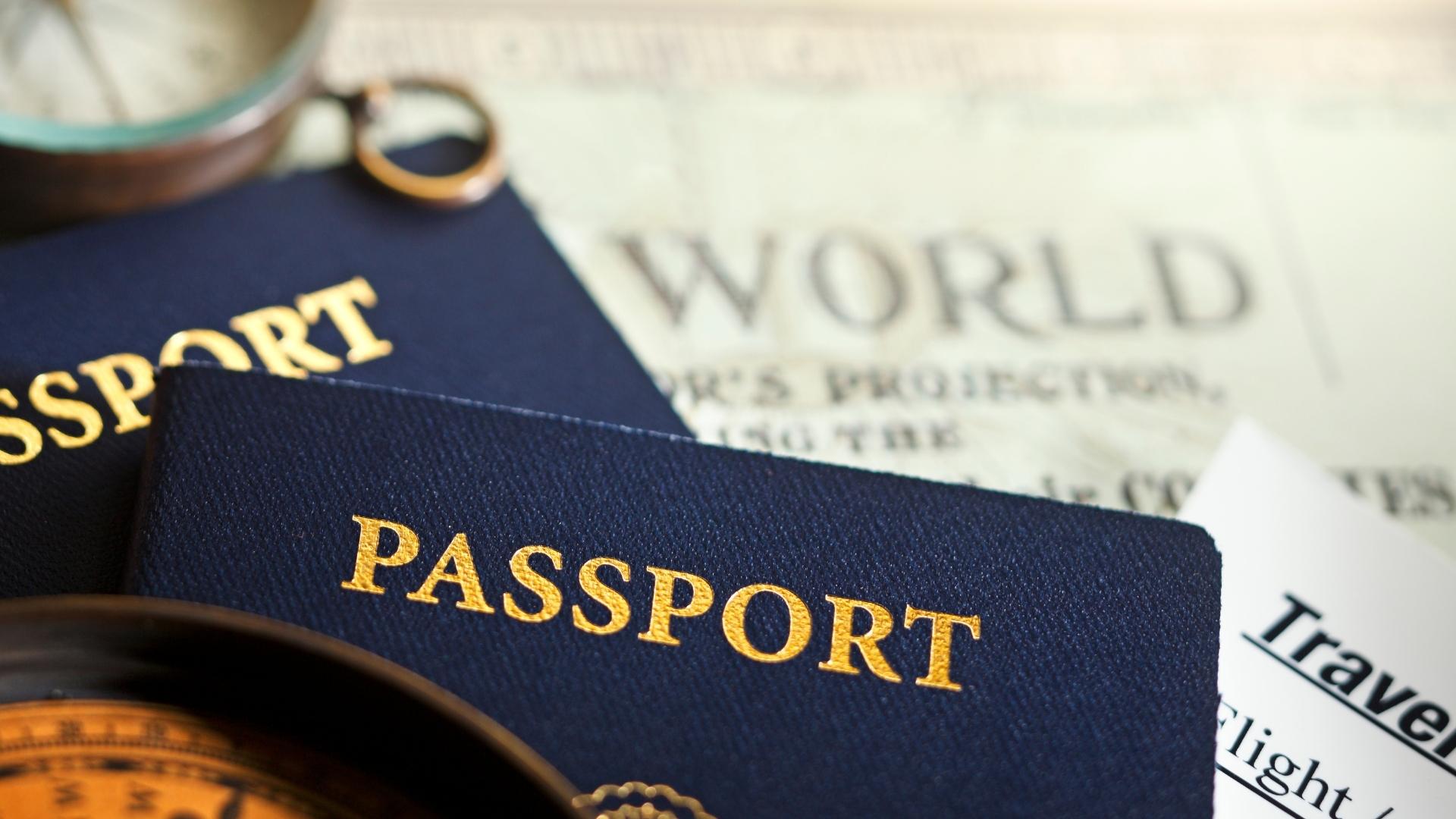 On November 7th, 2021 the United States lifted their 20-month-long ban on foreign visitors from 33 countries including the UK, Ireland and a majority of Europe. Between the reopening of international travel and the holiday surge, we're excited to welcome travelers with open arms!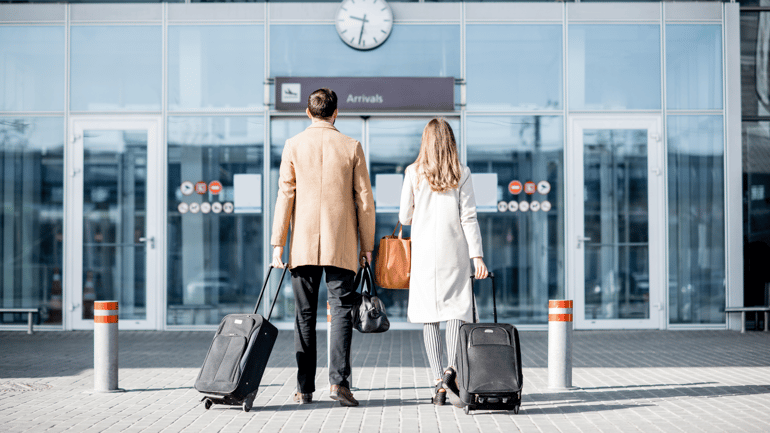 After such restricted travel in 2020, people are more ready to cruise around the world than ever before. According to AAA, about 53.4 million Americans are expected to travel for the Thanksgiving holiday this year, which is a 13% increase from last year.
2021 Thanksgiving Airport Travel Tips
With the expected growth of travel for Thanksgiving this year, the TSA has released their tips and tricks for navigating the Thanksgiving airport hussle and bussle. Planning and preparation are key to a successful traveling experience.
1. Get There 2 Hours Early to Play It Safe
The TSA suggests that you arrive at the airport 2 hours before your flight in case of lost luggage, long lines and any unexpected delays that may occur. If you arrive early without any delays, you can sit back, relax and maybe even grab a bite to eat before boarding your flight!
2. Have A Backup Plan
Always have a plan B just in case your flight gets cancelled. Whether that be catching the next available flight, buying a second ticket as a backup, or renting a car to drive to your destination, it's always efficient to have a second game plan in mind. This way, you'll at least be prepared if the worst occurs.
3. Sign Up for TSA Pre-Check
Signing up for the TSA pre-check may eliminate the stress of dealing with long lines, especially during the holidays. Perfect for people in a time crunch! When you sign up for the TSA pre-check, you don't have to remove your shoes, belts or electronics, making security check points a quicker and easier process. The TSA pre-check takes about 3-5 days to get approved so it's important to jump on this opportunity as soon as you book your flight!
4. Pack Your Carry On Wisely
With COVID travel restrictions in mind, it's important to pack extra masks in your carry on just in case you misplace yours. Many airlines are requiring masks to be worn in order to board the airplane and for the duration of the flight. You definitely don't want to be caught without a mask before boarding your flight! We also suggest packing some snacks to munch on, games for the kids, headphones so you can listen to music or watch a movie, and a change of clothes just in case your luggage gets misplaced.
5. Remember the Carry On Rules
When trying to bring Grandma's famous apple pie from Connecticut back home to California, it's important to remember the limitations to traveling with food or beverages in order to cut down on security line delays. The general rule of thumb is that solid food is ok to pack in a carry on but as the TSA says, "if you can spill it, spread it, spray it, pump it, or pour it," then you better pack it carefully in a checked bag. So any cranberry sauce, gravy or wine need to be placed in a checked bag while other items like candies, breads, and snacks can be placed in your carry on.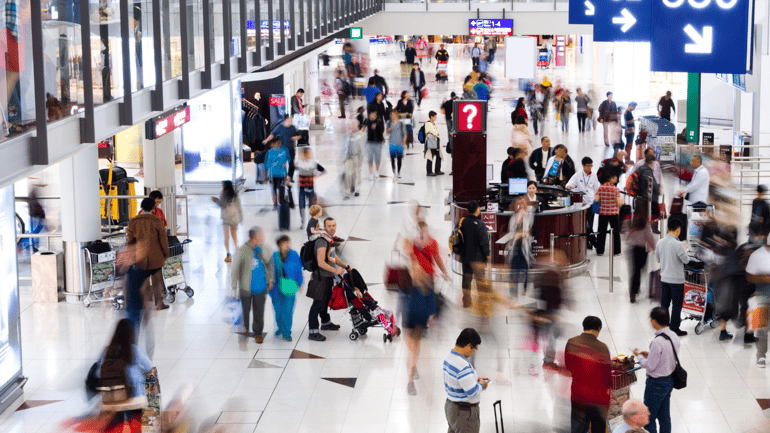 Additional Tips For Flying
Book your flight for earlier in the day so if any cancellations or delays occur, you have the rest of the day to find alternative options. Last month, Southwest Airlines cancelled more than 2,000 flights. (Yikes!) Due to the shortages of pilots and flight attendants, you'll want to be more prepared for a delay or cancellation now more than ever. With that being said, you'll want to book an extra flight to be extra safe, especially if you have no time to waste. If your flight gets cancelled, try booking a new one on the airline's website or app. Sometimes this route is quicker than the airline customer service desk in the terminal. Work smarter, not harder!

Pack sanitizer and disinfecting wipes so you can wipe down your seat, tv screen and table. Although the airlines are required to clean in between flights, you'll want to make sure you're cleaning your own area thoroughly, especially if you have a longer flight. Packing hand sanitizer is perfect for a quick washing before snacking!

Pack a portable charger for your smartphones and any electronics you're packing in your carry on. Outlets in the airport are hard to find and if you do find one, they often don't work, are being used, or aren't located near your gate. With this holiday season rush, you won't want to miss your flight so staying near your gate for any announcements is key.

Dress in layers. Your flight may be too cold or too warm for your liking. By dressing in layers, you'll be able to tailor your own comfort level. We all know that one person who always puts the air on full blast.

Put a colored ribbon on your luggage to make it easily identifiable amongst the others. Often, everyone's luggage looks the same when it comes out on the baggage carousel: a giant black rectangle bag. Rather than grabbing someone else's luggage by mistake and searching every bag for your name, add a colored ribbon to it. Once you see your colored ribbon, grab it, double check it and go!

Go left at security. Studies show that everyone's natural instinct is to veer right when approaching security checkpoint lines. If you head to the furthest left line, you may just shed a few minutes!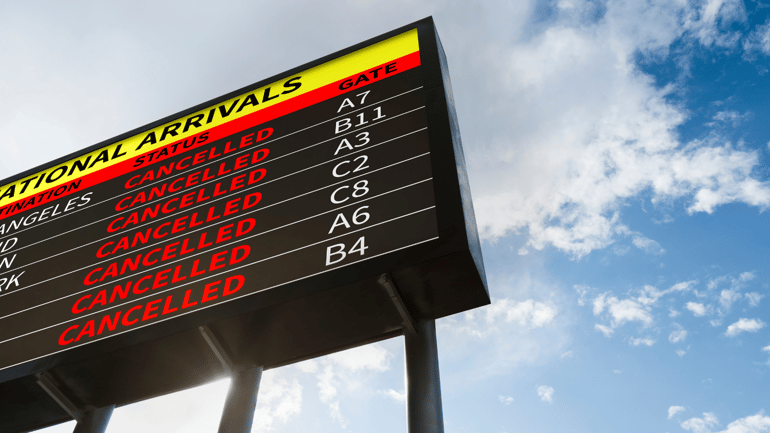 If you have a connecting flight and end up with some down time in between your next flight, don't be fooled by the amount of time you think you have. Although you won't have to wait in another check point line, sometimes you will have to travel all the way across the airport to another terminal. Traveling from one terminal to another sometimes requires you to catch a bus or rail link in order to reach the other side. This can take up to 30 minutes or maybe even an hour, depending on the bus or rail link schedule.
If you plan on catching a bite to eat in between flights, you better make sure you have enough time. Plan for the worst, but hope for the best. You may think sitting down to grab a bite would be quick in the airport, but often it's the opposite. Don't rely on staff to move quickly, be prepared to leave your food behind or pack it to go if time runs short!
If time is short and you need a bite to eat, pick a fast food place with the shortest line. That tends to be the quickest option!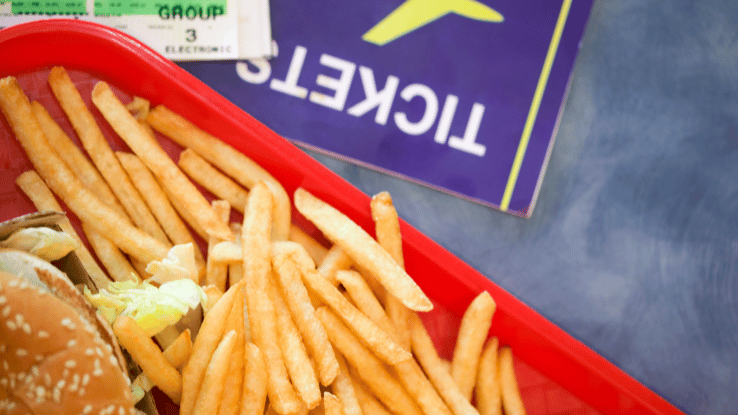 ABOUT THE AUTHOR
Hey, guys! It's Brianna, the Content Creator at Compass. Find me here on LinkedIn and we'll connect!