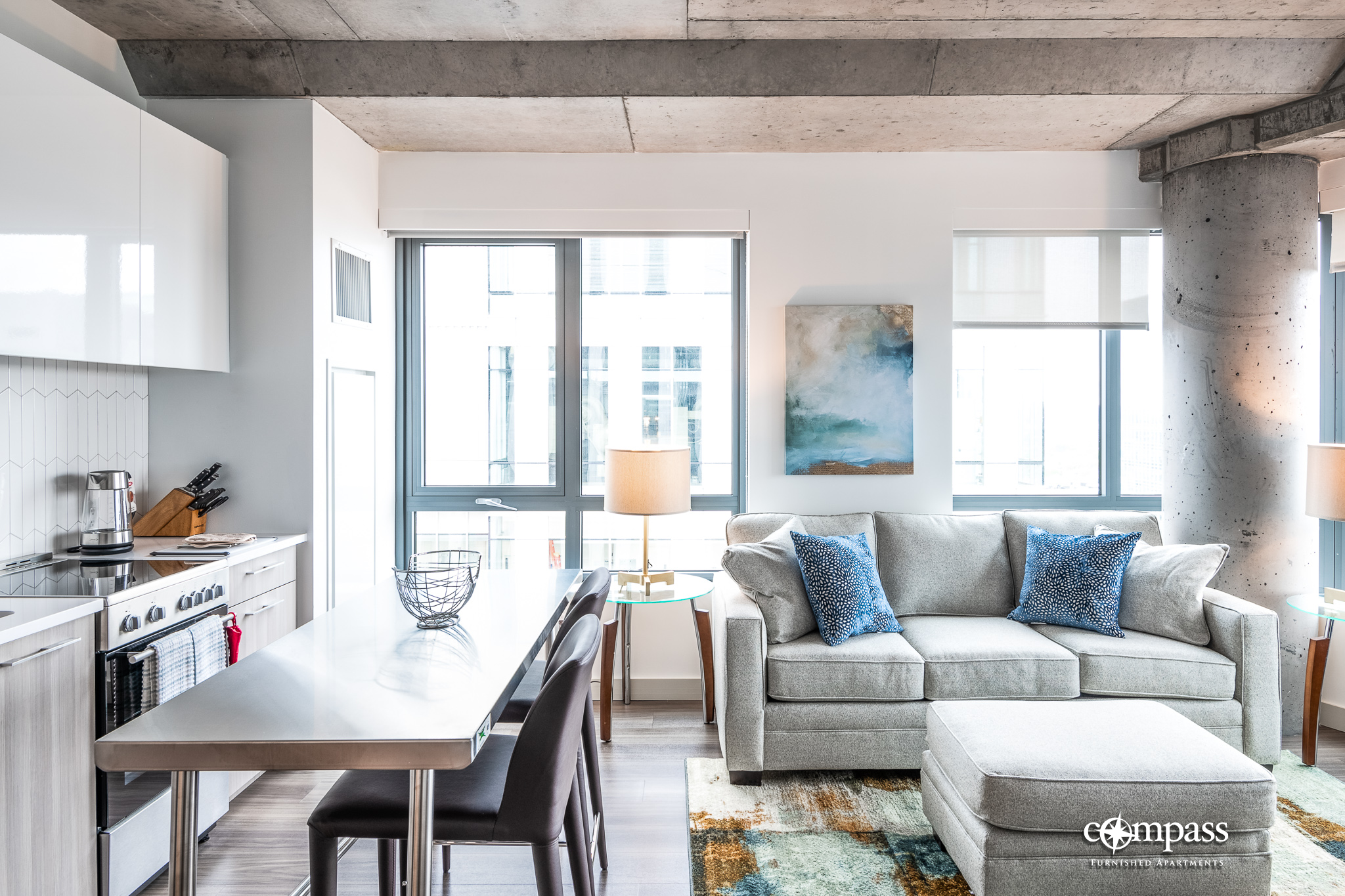 So you are probably thinking what the heck is Corporate Housing? Furnished Apartments? Serviced Apartments? Apart-hotels? Honestly, there are more names for this industry then probably needed, but the truth is they are all the same.
Corporate housing can be a little confusing to some people especially with the typical myths that make their way around. Even just the name itself, "corporate housing", makes it sound like it's only for businessy types traveling for an extended period of time, right?
Well, sound the alarm, it's not! Anyone that is in need of a short-term furnished apartment can use corporate housing. Think of it as something that's even better than staying in a hotel. I've debunked some more myths below to further blow your mind and take you behind the curtain to show you how corporate housing really works.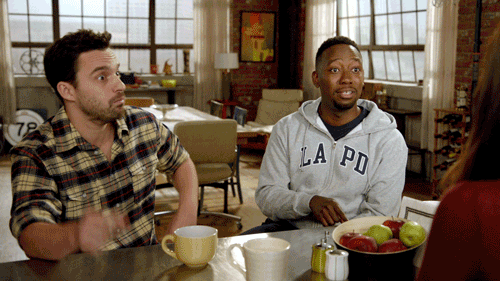 Image from Giphy
Myth #1: I can only use Compass for housing needs over 30 days
In the age of shared spaces and Airbnb, a long held belief is that furnished apartment providers are only for 30 day stays or more. At Compass we offer rentals for stays as short as 3 days! Many times a Compass apartment is more affordable than hotel options, while offering premium amenities, washer and dryers in unit and a full kitchen.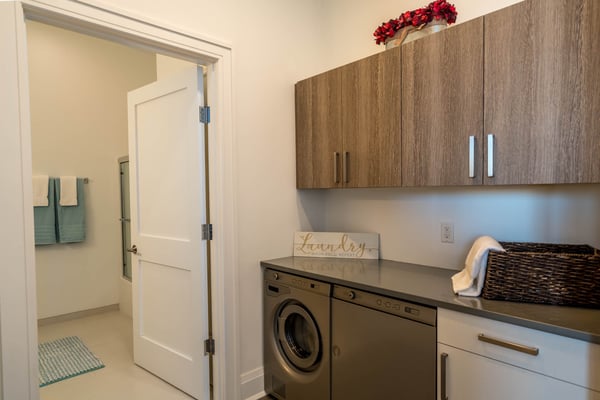 Myth #2: Furnished Apartments are expensive
Truth be told, you get what you pay for, and while hotels are often the go to option for many business travelers, they are not always the cheapest. Depending on the market, a hotel can quickly add up and surpass the cost of a furnished apartment. From a hard cost standpoint, with a full kitchens and washer and dryers in the unit, there's no longer a need to pay for meals out or dry cleaning services. And with hidden fees, taxes and additional charges hotels tend to be harder to forecast business budgets and expenses.
With companies, Compass works hard to provide corporations an effective solution for traveling employees. Our Compass Crew creates packages and a perks program that fit your unique company culture and employee needs allowing for a curated experience built entirely for you and your team, and within your budget.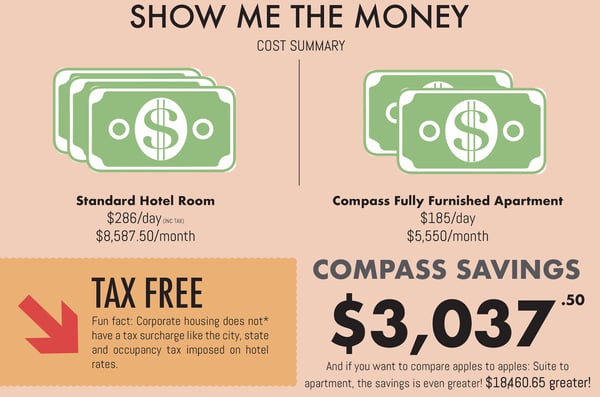 Myth #3: There are fewer amenities than a hotel
Compass handpicks properties to give our clients what they want – a temporary home that does not break up their normal routine. Our apartments offer an oasis to retreat to after a long day that not only feels like home, but also offers rich amenities to enjoy. With brand new buildings offering state of the art gyms, pools, and technology, our clients can travel comfortably, maintain their personal goals of fitness and health and ultimately relax.
Want to bring your furry friends with you? No problem! Being an animal lover company, Compass' apartments are pet friendly, and often offer pet amenities too! Pet spas, parks, and pet packages await you and your fur babies when you stay with Compass.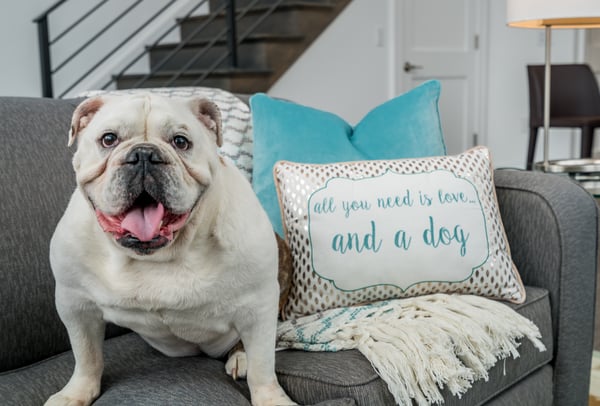 Myth #4: Furnished apartments are not in prime locations
Compass apartments are located in prime areas in major cities throughout the Northeast. We ensure that our guests are centrally located to local amenities like restaurants, shopping and culture, while being close to business hubs. Often times this saves money in transportation costs. Why rent a car if you can walk, ride a bike or take a train to work?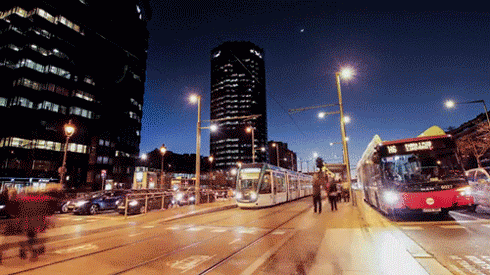 Image from Giphy
Myth #5: There is more room in a hotel
Let's be honest, living out of a suitcase is never fun. Now add business traveling for several months on top of that in a one bedroom hotel. That's just plain cruel.
One of the biggest benefits of staying in a Compass Furnished Apartment is the space you get in your room. Most hotel rooms average in at 250sq feet in size, and offer the bare necessities: a bedroom and a bathroom. With Compass, our one-bedroom apartments range from 650-1,000 sq ft containing full kitchens, separate workspace, living room, bedroom, walk-in closets and full bathrooms in each unit.
Having a full apartment means you can actually invite people over without looking creepy. Entertain in your kitchen, watch the big game, or curl up on your couch for a Netflix marathon and a nice night in. Staying with Compass mean a guaranteed living option that you or your employees will be sure to feel at home in.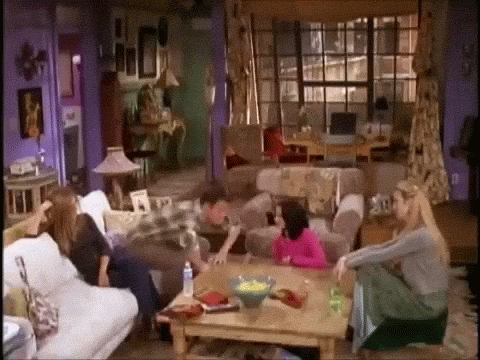 Image from Giphy
If you're a business traveler or a company looking for short-term housing options, skip the hotel and call our Compass Crew. We can help make your travel needs stress-free so you and your team can hit the ground running.