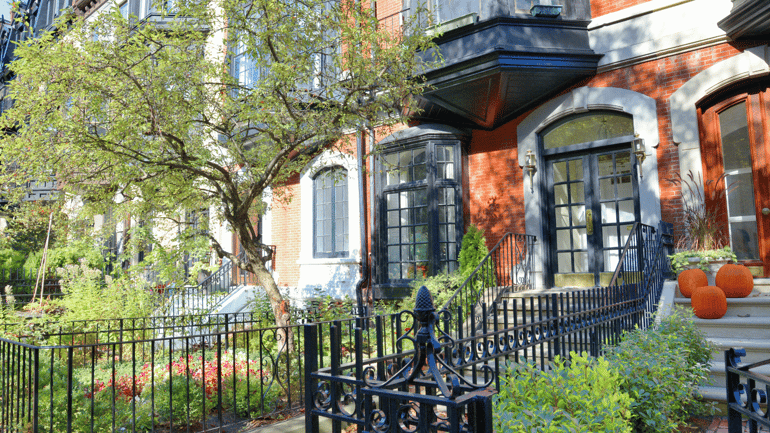 As the vibrant colors of autumn paint the streets and parks, Boston transforms into a picturesque wonderland. From cultural activities to scenic vistas, the city is a treasure trove of fall delights. In this blog post, we invite you to join us on a virtual journey through Boston in the fall, showcasing the best events, places to go, things to see, and entertainment options that will make your experience truly memorable.
The Best of Boston
Fall Festivals and Events
Immerse yourself in the festive spirit of Boston during the fall season. From Oktoberfests and harvest fairs to cultural celebrations, the city buzzes with excitement. Don't miss the Head of the Charles Regatta, a world-renowned rowing event, or the Boston Book Festival, which brings together literary enthusiasts for inspiring talks and book signings. For a spooky twist in October, explore the Pumpkin Float at Boston Common, where hundreds of glowing, carved pumpkins mesmerize visitors.

Exploring Nature in Boston's Parks
Boston's parks come alive with a symphony of fall colors. Take a leisurely stroll through the Boston Public Garden, where you'll be serenaded by the crunch of fallen leaves underfoot. Enjoy a scenic bike ride or a picnic amidst the golden foliage of the Arnold Arboretum or the Charles River Esplanade. The Emerald Necklace, a series of interconnected parks, offers a picturesque path for walking, jogging, or simply basking in nature's beauty.

Historical Charm and Architectural Wonders
Boston is renowned for its rich history, and fall is the perfect time to explore its glorious past. Walk the iconic Freedom Trail, a 2.5-mile trail that takes you through 16 historically significant sites, including the Paul Revere House and the Old State House. Capture breathtaking views of the city from the top of the Bunker Hill Monument or step into the prestigious halls of Harvard University, where autumn leaves create a stunning backdrop.

Culinary Delights and Farm-to-Table Experiences
Indulge in the flavors of fall at Boston's renowned restaurants and farmers' markets. Savor hearty New England clam chowder or feast on delectable lobster rolls. Visit Copley Square Farmers Market to sample locally grown produce and artisanal foods. And don't forget to treat yourself to a warm cup of apple cider and fresh-baked apple cider donuts—an autumn delight that can't be missed.

Cultural Enrichment and Entertainment
Boston's cultural scene is always buzzing with excitement, and fall is no exception. Catch a captivating performance at the Boston Symphony Orchestra or immerse yourself in the world of contemporary art at the Institute of Contemporary Art. Experience the thrill of live theater with shows at the historic Boston Opera House or the Wang Theatre. And for sports enthusiasts, attending a Red Sox game at Fenway Park is an essential Boston experience.

Boston in the fall is an enchanting tapestry of colors, flavors, and experiences. From fall festivals and scenic parks to historical landmarks and cultural treasures, the city offers an abundance of opportunities to create unforgettable memories. So, pack your sweater, grab a pumpkin spice latte, and embark on a journey to embrace the magic of Boston in the fall.

Remember, the beauty of autumn awaits—so go out and explore, immerse yourself in the vibrant atmosphere, and create cherished moments in this captivating city!

ABOUT THE AUTHOR
Hey, guys! It's Brianna, the Senior Marketing Specialist at Compass. Find me here on LinkedIn and we'll connect!