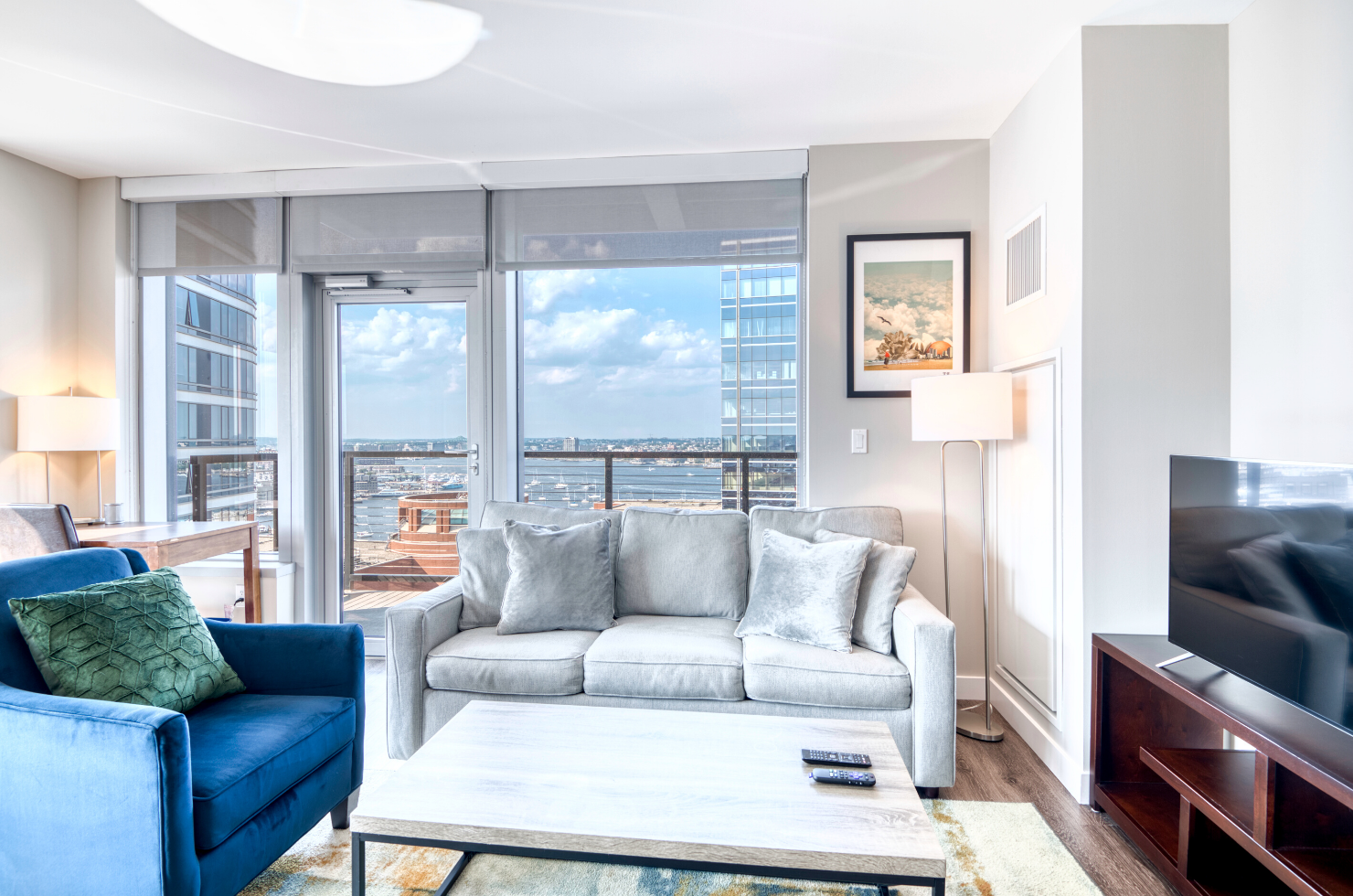 Traveling for short-term stays can be costly. Between housing, travel expenses, and the new cost of living in your new location, things add up quickly. That's where corporate housing comes in – to save you money.
What Are Corporate Apartments?
A corporate apartment is a fully furnished and equipped apartment that provides a turnkey experience. They're often offered with short-term leases so guests aren't locked into a 12-month stay. A majority of guests in corporate apartments are traveling for business purposes. Corporate apartments provide business travelers with a home away from home, making traveling to a new place an easy transition.
Cost Comparison
The pricing of corporate housing and Airbnb are similar, yet still very different. Airbnb is often priced nightly with monthly discounts while most corporate housing providers price monthly. You'll find that even with Airbnb's monthly discount, taking the corporate housing route can often be cheaper.
The cost and fees associated with corporate apartments are also very transparent. With Airbnb, there can be tons of hidden fees if you aren't careful. When renting a corporate apartment for a business trip, your company may even reimburse you for the costs or cover the cost entirely.
The average cost of a corporate apartment per night is around $150/day. However, since corporate housing arrangements usually operate on a monthly lease, the "per day" cost isn't 100% accurate. Corporate housing is also typically priced seasonally so prices may be higher in the summer and lower in the winter.
On the other hand, the cost of staying in a hotel can range anywhere from $100/day-$700/day. The cost depends on where you're staying and when. Hotels often also charge based on seasonality and location. For more expensive locations like Boston, Los Angeles, or Miami, you can expect to pay top dollar.
Home Is Where The Amenities Are
Corporate apartments come with tons of amenities ranging from your own private kitchen to in-unit washers/dryers to access to 24/7 fitness centers. While Airbnbs may have a laundry room and kitchen, with corporate housing you get your own guaranteed private apartment with access to on-site amenities like swimming pools, yoga studios, and business centers that make working from home even easier. Often, Airbnbs don't come with free on-site access to luxury amenities that can make living a bit more convenient.
Why Stay In A Corporate Apartment?
Aside from all of the perks listed above, there are many other benefits to staying in a corporate apartment. Living in a corporate apartment gives you a sense of community, belonging, and home.
Airbnbs are often private or shared homes that may not provide a feeling of community that apartment complexes do. When staying in a corporate apartment, guests can socialize with other residents, attend community events and become a local with a sense of belonging. You can also often decorate an apartment to your style and liking instead of moving into an Airbnb that already has an established vibe and style.

ABOUT THE AUTHOR
Hey, guys! It's Brianna, the Senior Marketing Specialist at Compass. Find me here on LinkedIn and we'll connect!