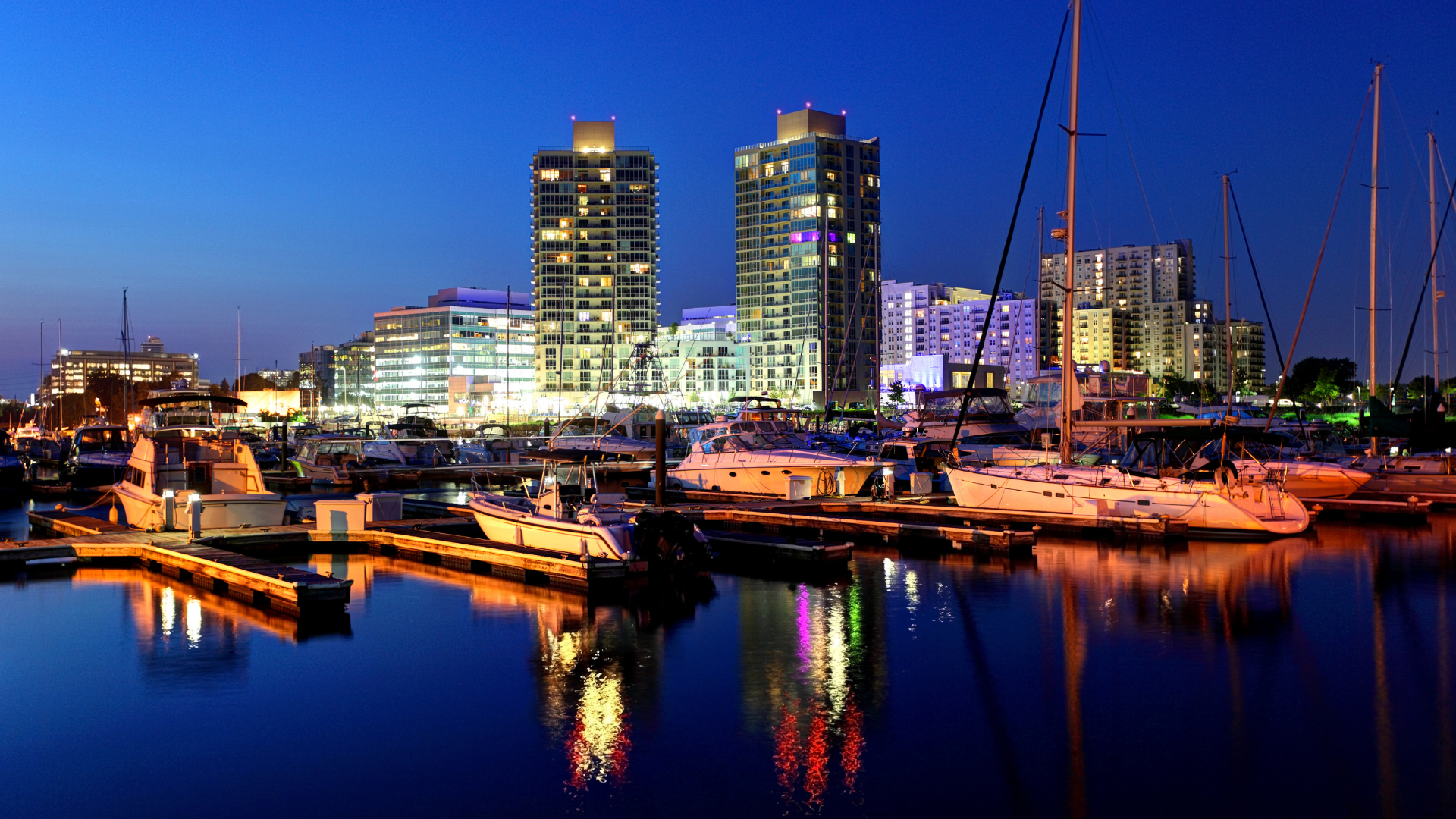 Stamford has a healthy economy, diverse residents, and a reputation as one of the safest cities in New England. The city's top-quality schools, beautiful neighborhoods, and amazing downtown make moving to Stamford a great idea.
Cost of Living
Stamford is known for its convenient location right outside New York City and Long Island. With Manhattan only 30 minutes south, thousands of Stamford residents live in Stamford but work in New York. Stamford provides a much more affordable cost of living when compared to New York City. Although a little higher than the average U.S. cost of living index of 100, Stamford's cost of living index, at 118.5, is much lower than the New York City index of 187.2.
Economy & Job Market
Stamford is known as "The City That Works" because of the healthy economy and job market. Eight different Fortune 1000 companies and major Fortune 500 companies like Pitney Bowes, Frontier Communications, and Charter Communications, fuel the growing economy in Stamford. The unemployment rate is at 3.8%, steadily declining, and much lower than in neighboring cities.
Stamford's diverse economy includes finance, fintech, insurance, real estate, science, technology, management and consulting, digital media and entertainment, healthcare, manufacturing, and more. The employment opportunities in Stamford are endless.
Popular Neighborhoods
Harbor Point
Harbor Point, known for its gorgeous views of Stamford Harbor, is one of the most popular neighborhoods in Stamford. Harbor Point is a hub for amenity-rich apartments, restaurants, offices, parks, and a 2-mile boardwalk along the harbor. Harbor Point is perfect for individuals that love water views and being close to downtown.
Downtown
Downtown Stamford puts you steps away from restaurants, shops, public transportation, and entertainment venues. Enjoy farmer's markets, galleries, Stamford's StrEATeries, and holiday parades right outside your door. Downtown s perfect for single individuals who want convenience or are looking to explore the nightlife.
Springdale
Springdale will give you the "small town" feel while still being a short drive away downtown. This neighborhood is more residential and suburban than it is commercial. Springdale would be the perfect fit for a family or individual that wants the neighborhood filled with homes rather than apartment complexes.
Things To Do
There are always tons of things to do in Stamford with more than 80 restaurants and clubs, hundreds of stores and services, movie and live theaters, galleries, and special events. From golf courses to museums to beaches, Stamford provides recreation, entertainment, and cultural options for all ages.
Summer Vibes
Downtown Stamford hosts a variety of events throughout the year, from lively concerts to heritage festivals that bring food, art, culture, and the community together. Visit Cove Island Park or Cummings Beach Park to enjoy a day at the beach. Grab lunch downtown and then head to Columbus Park for the city's Alive@Five summer concert series on Thursday evenings to see what Stamford has to offer.
Shopping
If you're in need of retail therapy, head to Stamford Town Center where you'll find over 100 different shops, which include Apple, Armani Exchange, Banana Republic, Express, Footlocker, and H&M. You'll also find a selection of restaurants at Stamford Town Center so you can grab a bite after you shop up an appetite.
Nightlife
Head downtown after sunset to experience the bustling nightlife at bars and restaurants. The male-to-female ratio in Stamford is 9:10 so bars and clubs are filled with young, single people looking to mingle. Head to Harbor Point and check out the town's infamous Sign of the Whale for a few cocktails or Bedford Street to find back-to-back bars along the strip.

ABOUT THE AUTHOR
Hey, guys! It's Brianna, the Senior Marketing Specialist at Compass. Find me here on LinkedIn and we'll connect!