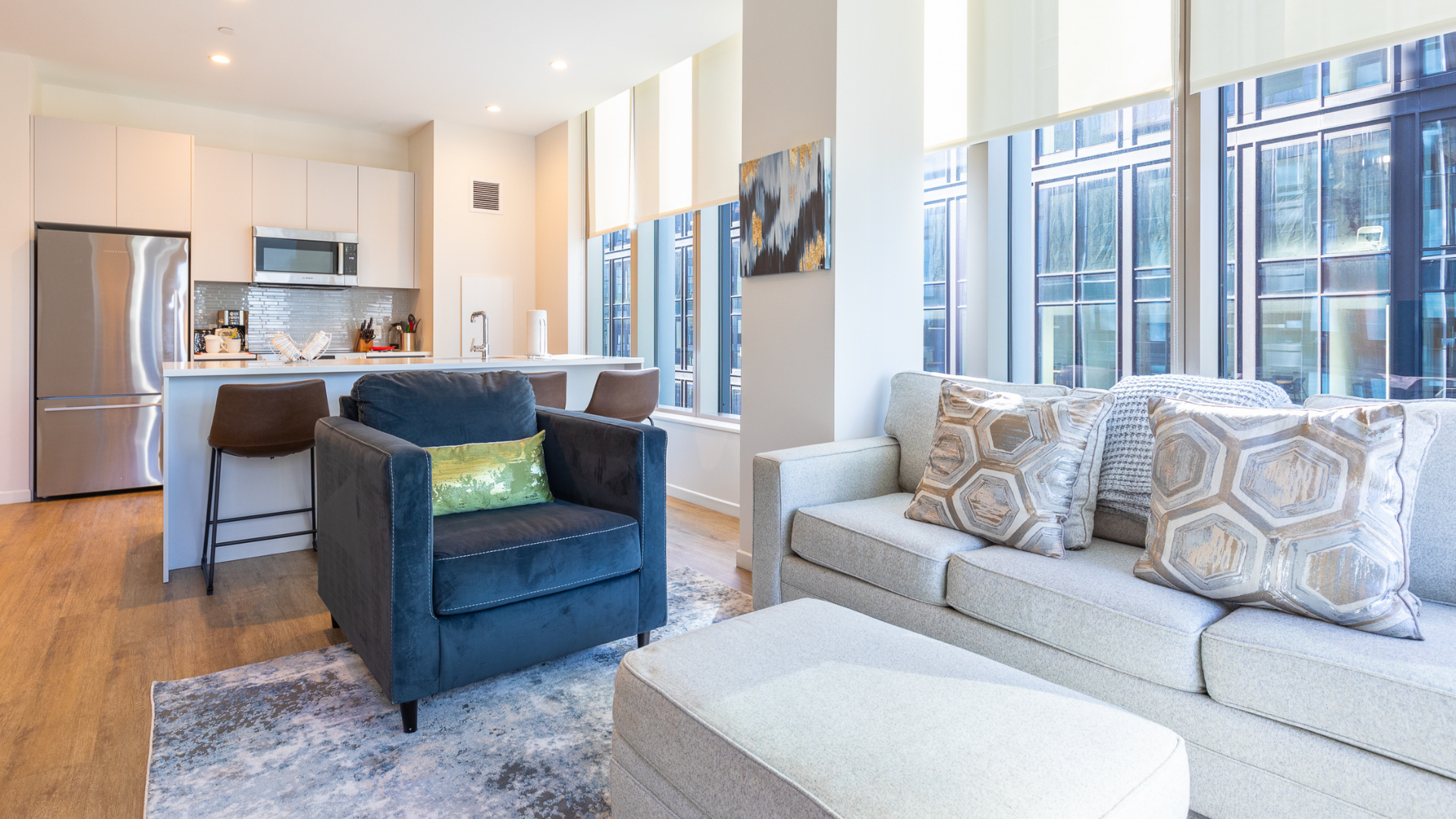 Ever wonder what makes us different from other corporate housing providers? Take a deep dive into what makes us unique and able to provide our guests with exceptional experiences, guaranteed.
What Are Corporate Apartments?
A corporate apartment is a fully furnished and equipped apartment that provides a turnkey experience. They're often offered with short-term leases so guests aren't locked into a 12-month stay. A majority of guests in corporate apartments are traveling for business purposes. Corporate apartments provide business travelers with a home away from home, making traveling to a new place an easy transition.
Our Proven Process
With our proven process, we're confident our team will provide you, your employees, or your clients with an exceptional stay. With a reservations team that is ready to guide you through your needs to find you the best options available, we're confident you'll have an easy booking process. Once you're moved in, our 24/7 guest services team is ready to take over as your point of contact. If any issues arise, we get them taken care of as soon as possible and work to enhance and improve our processes. We do all the work so you can kick back and relax knowing you, your employees, or your clients are in good hands.

Our 24/7 Guest Services Team
Your clients will have a trained guest services team dedicated to offering 24/7 service and support from move-in to move-out. Our team is a local boots-on-the-ground so we can respond quickly to your clients' needs. Whatever they need, we're here for.

Your Comfort, Guaranteed
COMFORTABLE, CLEAN, HIGH-QUALITY FURNISHED APARTMENTS – GUARANTEED.
We've spent years enhancing our product and process to deliver experiences that inspire. Our team is confident your stay will do just that. If for any reason you're not satisfied within the first 3 days, we will work to remedy, find an alternative, or provide you with a full refund. Feel confident in booking your stay with Compass Furnished Apartments.

ABOUT THE AUTHOR
Hey, guys! It's Brianna, the Senior Marketing Specialist at Compass. Find me here on LinkedIn and we'll connect!