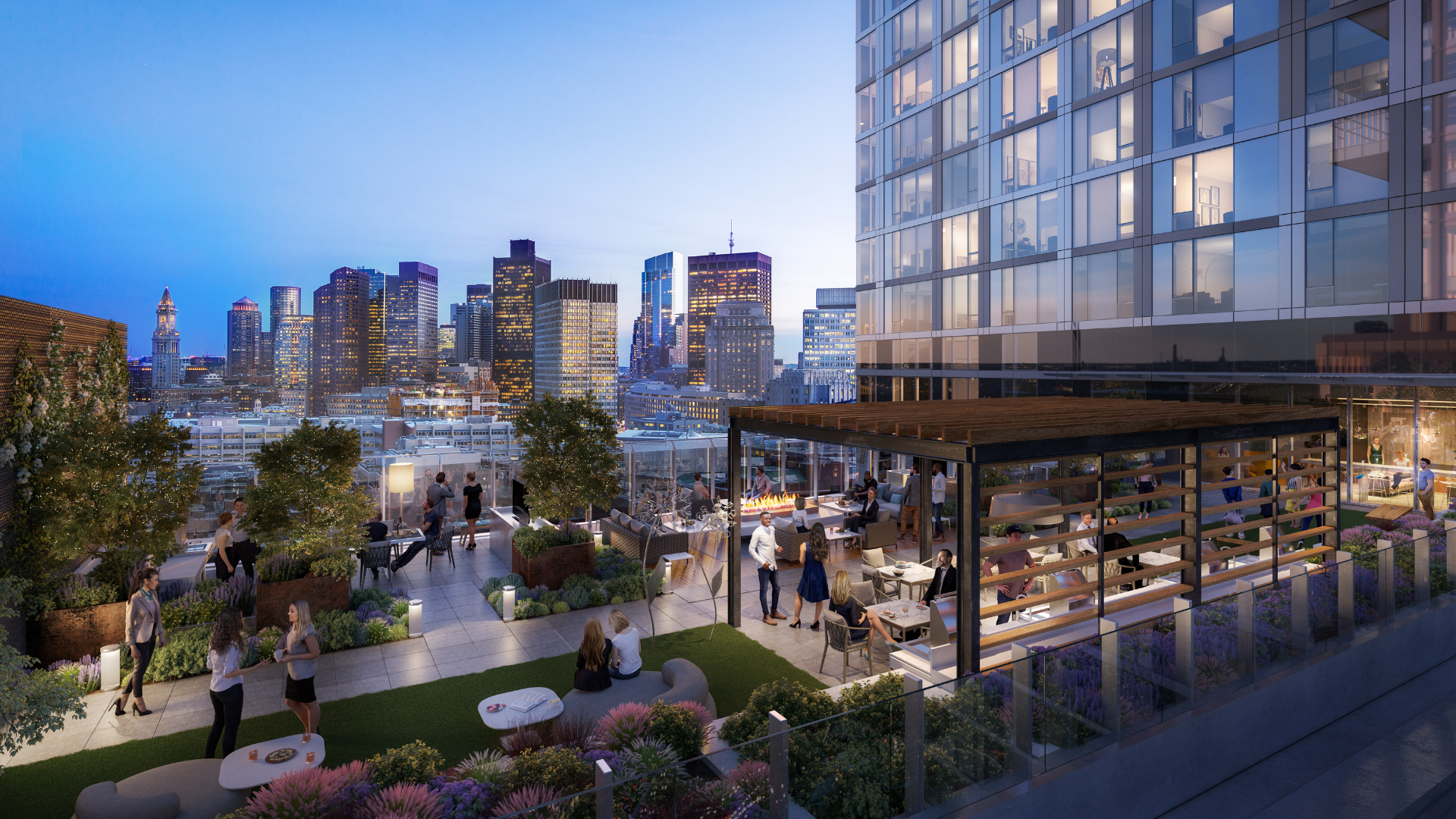 Hello, grill season! Summer weather is officially here and we're diving headfirst into our luxury outdoor amenities at our properties throughout CT, MA & NY. Experience the true meaning of summer in the city.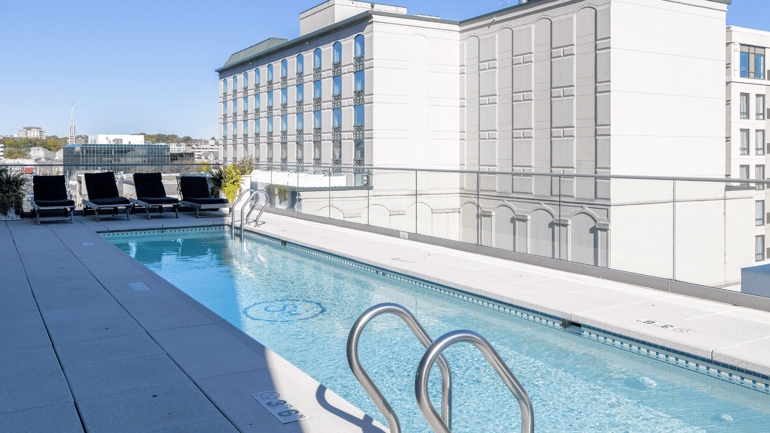 With the hustle and bustle of the city, enjoying luxury amenities that set you far away from tourists really makes the city feel like home. Whether it be a rooftop pool in the heart of Boston or a zen garden in downtown Stamford, access to luxury amenities during the summer are sure to bring you a summer breeze, tan lines, and good times.
Beat The Heat In Boston
Boston is a top summer vacation destination and a hub for fresh seafood, harbor views, hundreds of retail shops and bakeries, and entertainment events. Being surrounded by the city with beaches nearby gives travelers the best of both worlds. Staying at our properties in prime locations throughout the city gives you access to luxury amenities that will provide you with a summer experience that will inspire you to explore all that the city of Boston has to offer.

All of our properties in Boston offer outdoor amenities that you can take advantage of in the summer. Whether it be an outdoor kitchen and grilling station, a pool, sun deck, or even fire pits for the chilly summer nights, you'll get the full experience of living in the city in the summer.
Soak Up The Sun In Stamford
Being home to hundreds of major corporations, Stamford is known as "The City That Works." Working from home in the summer has never been better with our properties in prime locations throughout Stamford, you'll have the perfect work-life balance.
Our properties in Stamford feature luxury amenities like business and fitness centers, outdoor lounge areas, grilling stations, swimming pools, and fire pits. You'll be able to catch the summer breeze and celebrate the warm weather without having to leave the property. Indulge in a night out and visit popular restaurants right outside your door like Sally's Pizza, Cafe Silvium, or Prime. If you're looking for a day trip, you can catch a short train ride to New York City from Stamford train station, conveniently located near our properties.

Never Miss The Sun In New York
Our properties in White Plains and New Rochelle put you just outside the busy city of Manhattan. Staying just outside the top tourist area of the northeast puts you in a prime location for relaxation and entertainment. With a short train ride away from New York City and just steps away from retail, restaurants, and parks, staying in White Plains or New Rochelle is the perfect summer stay.
Our properties in New York feature luxury amenities like indoor swimming pools, business centers, outdoor grilling areas, and scenic views of the New York City skyline.

ABOUT THE AUTHOR
Hey, guys! It's Brianna, the Content Specialist at Compass. Find me here on LinkedIn and we'll connect!