Summer is a popular season for moving. The warmer weather can make moving easier and more enjoyable without the trouble of cold weather or snow.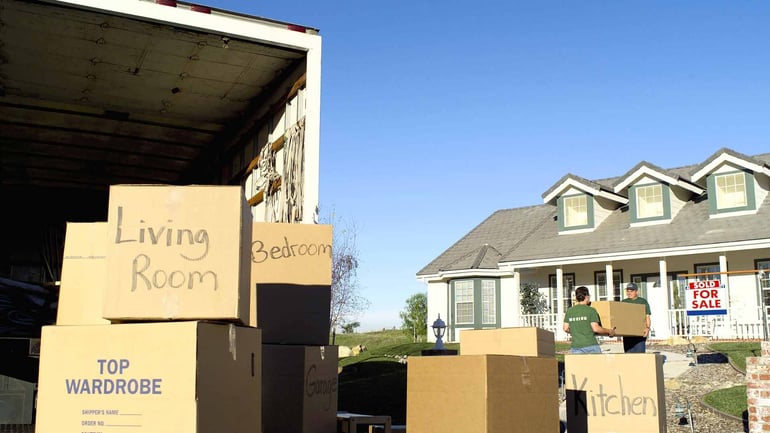 The real estate market is booming and busier this summer season than ever before. Competition is high and so are the prices of new homes, renovations, and relocating. While summer may be the most popular season to relocate, it also presents a few challenges that you'll need to be prepared for in order to have a successful relocation. To make moving a seamless experience, there are things you should be sure to do and things you should be sure to avoid.
The Do's & Dont's Of Moving In The Summer
Do Plan Your Move Wisely
You'll want to beat the summer heat while moving during the summer. Early mornings and late afternoons are the perfect time to take advantage of the cooler weather and lower humidity levels. You're also likely to beat the morning commute traffic if you start earlier or later in the day. Avoiding morning rush hour, lunch hour, and 5-6 p.m. when most people get out of work, are the best ways to beat the summer heat and traffic.
It's also best not to plan your move on a holiday weekend. Holiday weekends are some of the busiest travel times of the year — you'll definitely want to skip out on the stand-still traffic. There will also be less moving companies and trucks available to help you with your move during these times. Summer holidays to avoid include Memorial Day, the Fourth of July, and Labor Day.
Do Prep Your New Home For Your Move Day
The last thing you want on moving day is to arrive at a home that is just as hot inside as it is outside. Preparing your new home as much as possible for your move-in day will make your moving process easier and quicker. If you have access to your home prior to your move-in day, turn on the A/C in your new home the day before so you're not moving into a hot home on a hot day in the middle of summer. Your moving process will be much more seamless without a stuffed-up hot house with no air circulation.
Don't Wear Long, Uncomfortable, Or Heavy Clothing
Moving is quite the process that requires a ton of physical activity. You definitely don't want your outfit holding you back from a quick and successful move. While moving in the summer, you'll want to avoid wearing any clothing that is long and could get stuck or hooked on something. You'll also want to avoid wearing something uncomfortable since moving is usually an all-day task. Prepare to get a little sweaty if your move day is on a day when the sun is out. You'll also want to avoid wearing any heavy clothing like sweatshirts or jackets since you may break a sweat from the heat or physical activity.
Don't Wait Until Last Minute
Moving is one of the most time-consuming things you may experience. Every little item you own needs to get packed up, thrown away, or donated — and organized as such. In order to have a successful move, everything needs to be organized and packed up in a professional manner. To make the move easier, label your boxes/bags for which room they belong in. That way, when you unpack at your new home, you can organize yourself in a timely manner. If you wait last minute, items may get lost, broken, or end up all over your new home. To keep yourself organized, create packing lists, checklists, timers, email reminders, or whatever you need to keep yourself on track and organized for a successful move.
Ready To Move This Summer?
Moving in the summer heat is much easier when you have everything planned and organized. If you're looking for a temporary home while you settle things with your new home, search for your new home, or are just not sure what you want to do next after selling your home, stay in a furnished apartment in the meantime. With all of the comforts of home like a fully equipped kitchen, linens, furniture, decor, and access to luxury amenities, you'll have time to get all your ducks in a row before making a move into your new home.

ABOUT THE AUTHOR
Hey, guys! It's Brianna, the Content Specialist at Compass. Find me here on LinkedIn and we'll connect!