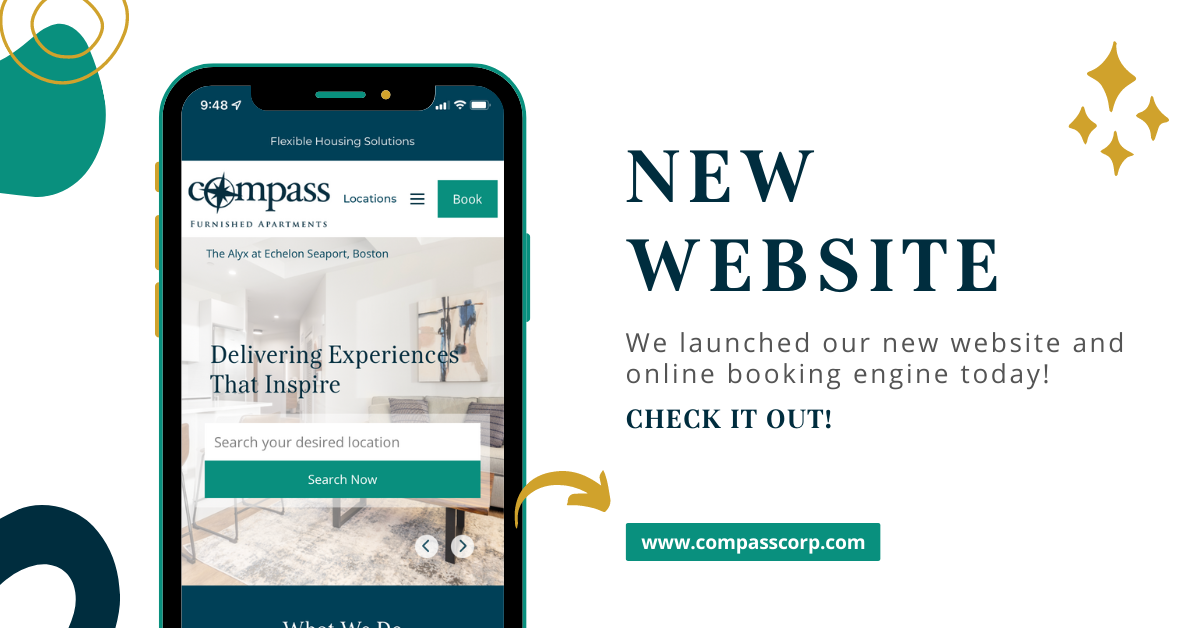 We're excited to welcome you to our new website featuring online booking. Our new site is so much easier to use (and look at)! Get a fresh look at our new features, navigation, and browsing experience.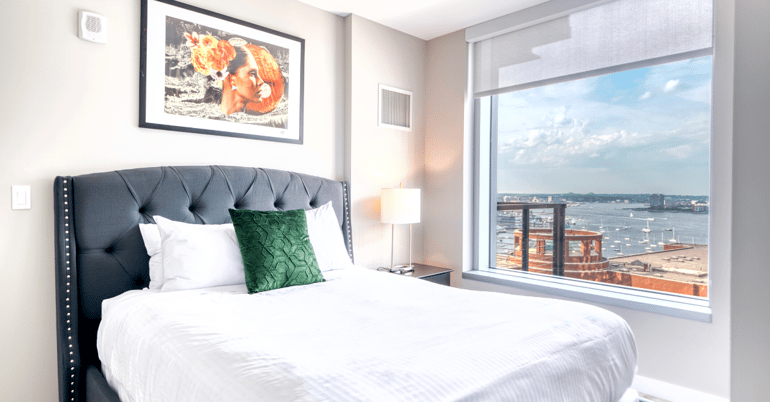 With the technological advances in the 21st century, online booking has become more popular than ever. The travel industry continues to adapt to the shopping and technology trends that evolve. Travelers planning trips want the easiest, most convenient, and most affordable ways to book their trips like online booking, discounts, and self-check-in.
With the launch of our new website and online booking engine, we're committed to delivering an experience that inspires you with our new features and seamless booking process.
New & Improved
Extensive Galleries
While searching our properties, you can explore an extensive gallery that showcases our fully furnished and equipped apartments at that property. Here, you'll find photos of the bathrooms, living rooms, kitchens, bedrooms, and even photos of the on-site amenities.
Search By Point of Interest
You can use the map or search bar to search for properties by point of interest. If you're looking to stay near a certain point of interest, type it in to see our closest properties and maximize a convenient stay. Click here to see what happens when you search for properties near Fenway Park in Boston, MA.
Simplified Navigation
Our new navigation has been simplified to make your online experience easier. With a location menu, easy CTA's, and a submenu featuring more about us and how we can help, you'll be able to get where you want quickly.
Live Availability
With our book now and check availability call-to-actions, you'll be able to view live availability for each of our units at any of our properties.

Online Booking, Made Easy
Our Proven Process
Book with confidence with our proven process. We compassionately listen to the guests' needs, take what we have learned and tailor options that are sure to deliver a great experience, provide guidance and support throughout the entire guests' stay, and consistently enhance the guest experience based on valued feedback.
Your Comfort, Guaranteed
Comfortable, clean, high-quality furnished apartments — guaranteed. We've spent years enhancing our product and process to deliver experiences that inspire. Our team is confident your stay will do just that. If for any reason you're not satisfied within the first 3 days, we will work to remedy, find an alternative, or provide you with a full refund.

ABOUT THE AUTHOR
Hey, guys! It's Brianna, the Content Specialist at Compass. Find me here on LinkedIn and we'll connect!