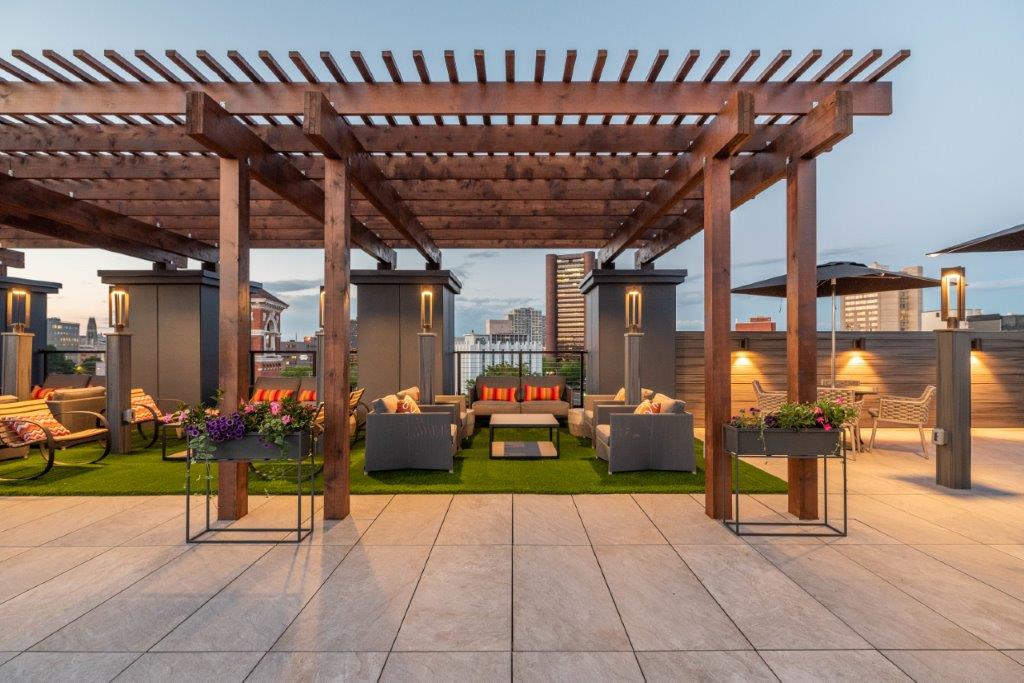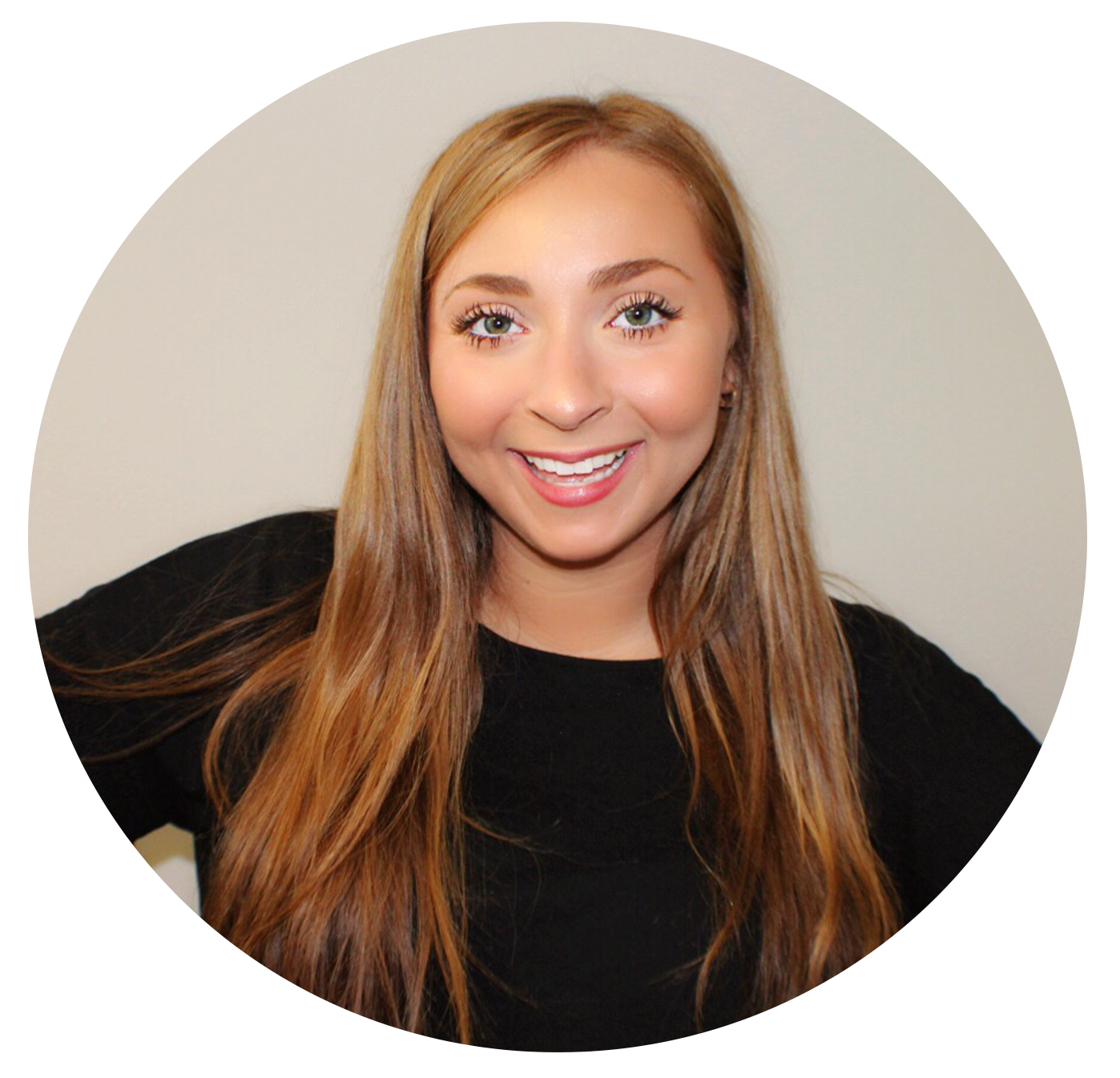 There was a lot in the pipeline last year. Throughout all of 2020's craziness, we've gained new properties within all different territories that we wanted to highlight. Since furnished apartments proved to be the most reliable, flexible, and available housing option for all types of travelers last year, go into the new year knowing these new properties, along with our entire portfolio of properties, are ready to provide you with the most spacious and comfortable travel accommodation. Stay with us to mitigate exposure, have maximum flexibility, and a professional, trustworthy experience. Now, let's take a look!
Quick Navigation
Connecticut
Compass at ALTO Fairfield Metro provides a unique fusion of convenience and luxury. You'll find the home, amenities, and location you've been dreaming of. Discover what it feels like to love where you live—modern, open-layout apartments, boasting stunning quartz countertops, stainless steel appliances, floor-to-ceiling windows, hardwood-style plank flooring, and full-size washers and dryers.
Savor the sunset views on the private sky terrace while dining al-fresco. Recharge your mind and body in the on-demand athletic studio. Take calls, take meetings, and take care of business in our modern home office spaces. Here, work from home conveniences meet luxurious living space.
About the area: Fairfield, CT
Fairfield is a charming New England town featuring five miles of shoreline on the Long Island Sound. Within 50 miles of New York City, beaches, marinas, shopping, and fine dining makes Fairfield a thriving town. While being located close to I-95, Merritt Parkway, and Metro North, transportation is made easy.
Apartment Features

STAINLESS STEEL APPLIANCES

Community Amenities

BIKE RACKS AND BIKE STORAGE

PRIVATE OUTDOOR RESIDENT LOUNGE

RESIDENT CLUBHOUSE & LOUNGE WITH BILLIARD TABLE
Compass at City Crossing was designed to provide you with a sense of purpose with modern apartments, spacious floor plans, soaring windows, and spa-like bathrooms and onsite luxurious amenities. No stone had been unturned to make your life easier – not even for your furry best friends. Parkside is part of the new City Crossing residential community with shared amenities galore including a private dog park, onsite pet spas, state of the art fitness centers, and a community garden.
Apartments within this newly constructed building has with views of the serene Amistad park or the downtown New Haven city skyline. The City Crossing neighborhood is in the center of the Yale Medical District, and walkable to downtown New Haven, Yale University and Union train station. Finally, all the comforts and conveniences in one place to motivate you to live your best life.
About the area: New Haven, CT
Downtown New Haven offers comfort and convenience for day and night. Take a trip to the Peabody Museum of Natural History or to the Yale University Art Gallery. Go out to eat on the famous Wooster Street or to a concert at Toad's Place. Downtown New Haven is one of the most residential downtown areas in the United States, offering a variety of things to do such as seeing a show at the Shubert Theater or going to see the New Haven Symphony Orchestra. Enjoy the night out with some live music at College Street Music Hall, built in 1926, where you can see a range of music groups and symphony orchestras.
Apartment Features

FULLY EQUIPPED KITCHENS WITH STAINLESS STEEL APPLIANCES

SUSTAINABLE LIGHTING TECHNIQUES TO REDUCE ENERGY CONSUMPTION

Community Amenities

BIKE RACKS AND BIKE STORAGE

LANDSCAPED BBQ AND PICNIC AREAS

PET FRIENDLY + PET GROOMING STATION

PRIVATE OUTDOOR RESIDENT LOUNGE

RESIDENT CLUBHOUSE & LOUNGE WITH BILLIARD TABLE

CLOSE TO TRANSPORTATION + WALK TO SHOPS/RESTAURANTS
Massachusetts
Compass at Bostonview Apartments is located in one of Boston's most picturesque areas, Beacon Hill. Our one bedroom apartments give you the complete Compass experience in the most affordable way possible, with hardwood flooring, spacious living rooms, productive home office setups. Check out the roof deck to see an amazing 360°, unobstructed view of the city and enjoy being steps away from unbeatable shops, dining, and transportation.
About the area: Beacon Hill, MA
One of Boston's most picturesque areas, Beacon Hill, has streets lined Victorian brick row houses lit by antique lanterns. The gold-domed Massachusetts State House overlooks Boston Common, with its winter skating pond. Across Charles Street, home to chic boutiques and antiques shops, is the formal Public Garden. The Charles River Esplanade's Hatch Shell hosts summer concerts. Relax and enjoy the beautiful, historical sights of Boston's Beacon Hill.
Apartment Features

FULLY EQUIPPED KITCHENS

VIEWS OF THE CHARLES RIVER AND BOSTON SKYLINE

Community Amenities

BIKE RACKS AND BIKE STORAGE

WALK TO SHOPS/RESTAURANTS

WITHIN 5 MINUTES OF BUS & TRAIN STATIONS

WALK TO BOSTON COMMON AND CHARLES RIVER
Compass at One Chestnut Place is Quincy's newest high-rise luxury apartment building. One and two bedroom apartments are situated in the heart of this dynamic and vibrant city. Minutes from the Quincy Center MBTA stop, enjoy easy access to downtown Boston and the best of the South Shore. Feel connected to your new community and immerse yourself in a variety of local dining, shopping, and recreational activities.
About the area: Quincy, MA
Living at One Chestnut Place puts you at the center of a remarkably vibrant and diverse Quincy community — connected to outstanding dining, entertainment, recreation and shopping. Not to mention a quick and easy Red Line ride into Downtown Boston.
Apartment Features

Community Amenities

BIKE RACKS AND BIKE STORAGE

WALK TO SHOPS/RESTAURANTS

WITHIN 5 MINUTES OF BUS & TRAIN STATIONS

PARKING AVAILABLE (ADDITIONAL CHARGE)
If you crave a coastal lifestyle, The Cove is for you. Located in the heart of the South Shore, you'll be steps away from The Hingham Shipyard with a wide variety of shopping, dining, and entertainment. The scenic riverfront of Bare Cove Park creates the perfect balance between proximity and convenience. Stay connected to the city with a 35 minute ferry ride to Rowe's Wharf or the train to South Station.
About the area, South Shore, MA
Whether you're looking for a spot for your morning run, an afternoon stroll or an evening out, you won't have to look far. Right outside your door, take in the natural beauty of Bare Cove Park's extensive network of waterfront parks and trails or The Launch at Hingham Shipyard for great shops, restaurants and entertainment. Head over to Hingham Square or Hingham Harbor to browse charming boutiques and dine at favorites like the ever-popular Square Cafe or Tosca. From May to November, enjoy the region's finest products at the Hingham Farmer's Market, ideally located at Hingham Bathing Beach.
Apartment Features

BEAUTIFUL WATERFRONT VIEWS

STAINLESS STEEL APPLIANCES

Community Amenities

BUSINESS CENTER

LANDSCAPED BBQ AND PICNIC AREAS

PET FRIENDLY WITH PET GROOMING STATION

RESIDENT CLUBHOUSE & LOUNGE WITH BILLIARD TABLE

WALK TO SHOPS/RESTAURANTS
New York
| | | |
| --- | --- | --- |
| | | |
| | | |
Compass at The Standard is the ultimate example of Micro Style Lux Living, with a level of convenience you have to experience to believe. Every apartment is equipped with stainless steel appliances, quartz stone counter tops, and floor-to-ceiling windows that provide plentiful natural light and extraordinary views of the Long Island Sound. Enjoy an available private garage, access to a fully-equipped gym, and an exclusive rooftop patio with beautiful views of New York City. The Standard simply makes life better.
About The Area: New Rochelle, NY
The city of New Rochelle has always been an active community where residents expect and give themselves the best. Residents are only a short walk from the train station with a mere 20-minute commute into New York City. But residents will find they are surrounded by everything they need right in Downtown New Rochelle. The neighborhood is filled with international cuisines, shopping, and activities. New Rochelle is known for its beautiful, weaving shorelines and beaches. The boating enthusiasts and curious are minutes from sailing, yachting, and rowing. The large marina and coastal parks should be endlessly explored.
Apartment Features

FLOOR-TO-CEILING WINDOWS WITH VIEWS

FULL-SIZE WASHER/DRYER IN EVERY APARTMENT

STAINLESS STEEL APPLIANCES

GRANITE COUNTERTOPS IN KITCHEN & BATHROOM

Community Amenities

CLOSE TO SHOPS & RESTAURANTS

FURNISHED SKY TERRACE WITH OUTDOOR GRILLS & FIRE PITS

LANDSCAPED BBQ AND PICNIC AREAS

PRIVATE OUTDOOR RESIDENT LOUNGE
See Our Current Availability
Our list of current availability gets updated everyday and includes apartments throughout Connecticut, Massachusetts, and New York. See our available inventory.

ABOUT THE AUTHOR
Hey, guys! It's Maddy, the Content Creator at Compass. Find me here on LinkedIn and we'll connect!