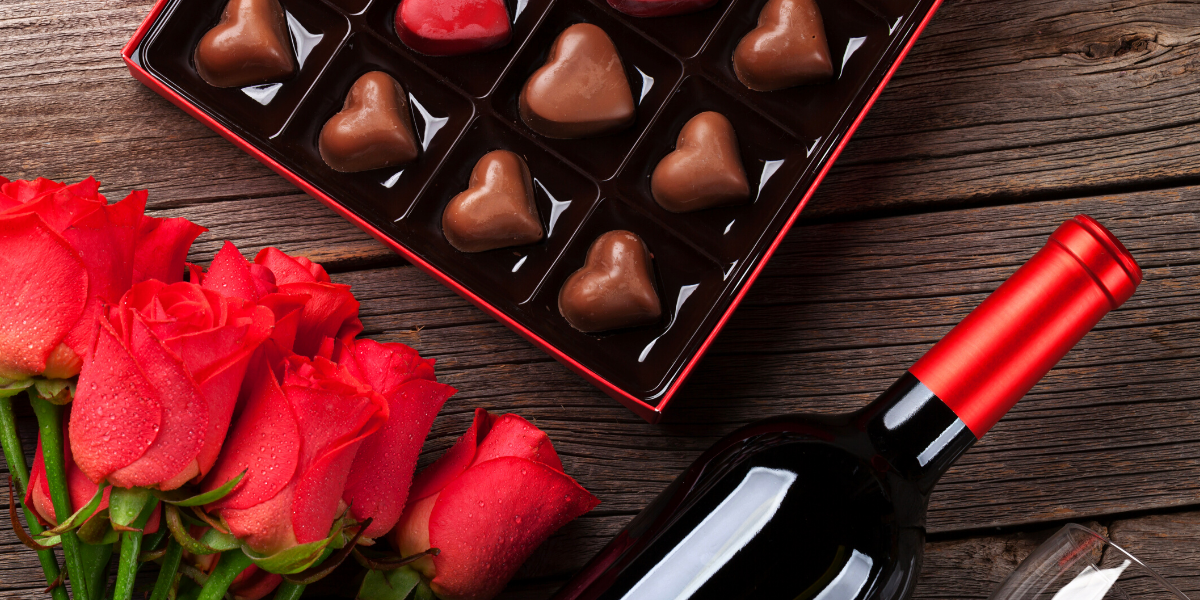 Valentine's Day is almost here. Whether you're celebrating with a partner, friends, or solo, we've provided 4 ideas for a special dinner and dessert — at home.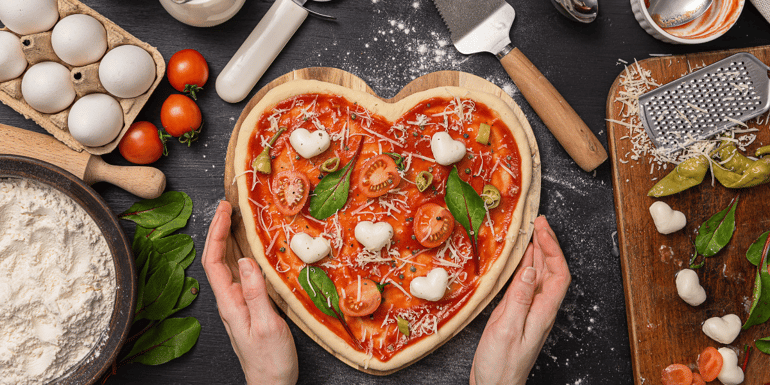 You Stole A Pizza Their Heart
An easy at-home dinner idea that can be fun to do with friends, a partner, or even solo, is homemade pizza. Make the pie festive by using your hands to shape the dough and a cookie cutter or knife to shape the pieces of mozzarella into the shape of a heart. Top the pie with your favorite toppings, bake and enjoy your own creation.
Too Much At Steak
A classic valentine's day dinner that you'll find on the menu at most restaurants on February 14th is Surf n' Turf. This romantic meal can easily be cooked right in the comfort of your own kitchen. Sizzle up a filet mignon on the stovetop by basting it with butter and serve it up with a lobster tail, shrimp, or even crab legs.

Do You Love Them A Choco-Lot?
Chocolate is a fan favorite on Valentine's Day. Whether it's a box of chocolates, chocolate lava cake, or chocolate chip cookies, it's the go-to for desserts on this special day. If you're celebrating solo, good news
A quick and simple chocolate dessert recipe for one or two people is chocolate fondue. Simply grab a microwaveable bowl from your fully equipped kitchen, fill it with chocolate chips, throw it in the microwave for 30 seconds and stir it up until it's smooth. Dip your favorite snacks (strawberries, pretzels, popcorn, marshmallows, etc.) and have several different chocolate-dipped desserts in one.
They Mean A Latte To You
A crisp, refreshing dessert that may be an elegant finish to your special night is affogato. Affogato is made per cup, making it easy to whip up this dessert for just 1 or even a group of friends. Simply put a scoop of vanilla ice cream in a cup, pour hot coffee or a shot of espresso over it, and enjoy!

We fully equip our kitchens with everything you'll need to cook up the perfect Valentine's Day dinner and dessert. See what's included in our stay here.

ABOUT THE AUTHOR
Hey, guys! It's Brianna, the Content Specialist at Compass. Find me here on LinkedIn and we'll connect!