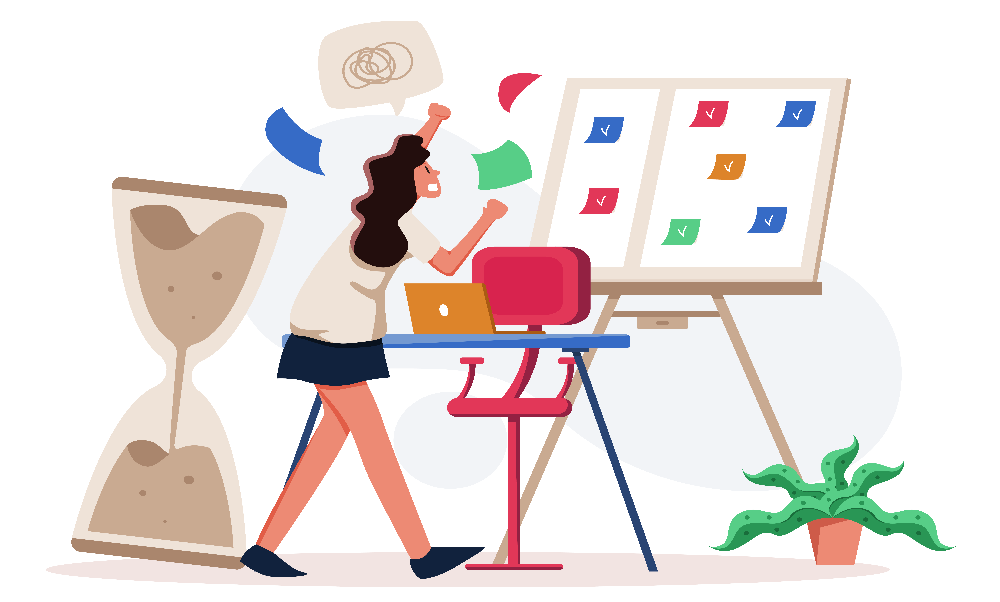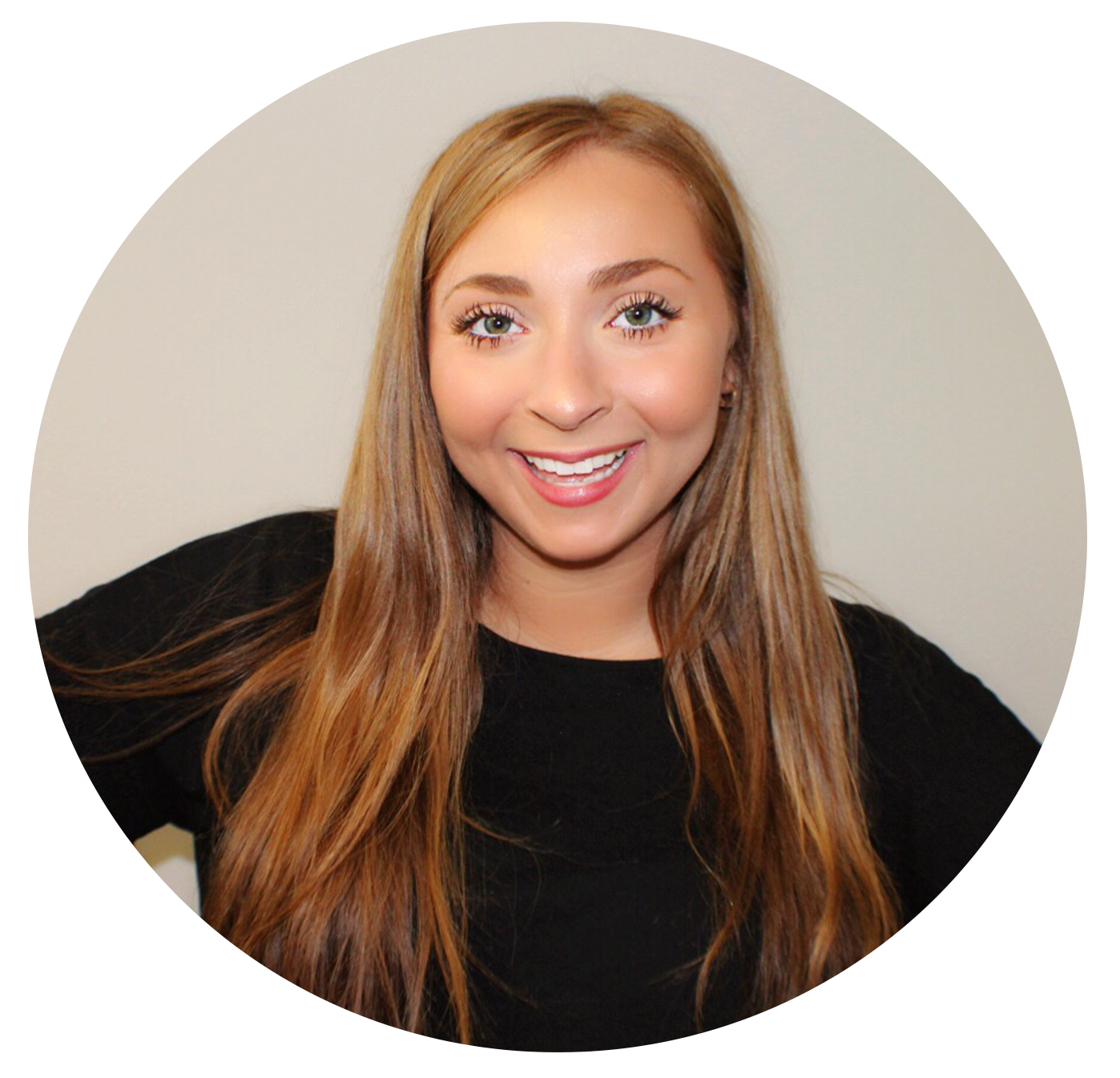 A new study from Monster shows that 69% of employees are experiencing work from home burnout. Uncertain employment stability and added responsibilities due to fewer staffing only heightens everyone's worry and financial anxiety. Well, remote work is here to stay and we need to take care of ourselves. Keep reading to see the warning signs, causes, and cures to prevent you and your team from experiencing work from home burnout.
---
If you think burnout simply means being exhausted from your job, think again. Burnout is known to cause a boatload of physical and mental conditions such as, high blood pressure, heart disease, obesity, a weakened immune system, anxiety, depression, Alzheimer's disease, and more. I think all of us can agree that none of those sound fun, so let's back it up and look at the warning signs:
3 Warning Signs Of Work From Home Burnout
1. Feelings of energy depletion or exhaustion
Everyone has different identifiers when it comes to energy depletion and exhaustion. Look at some of my own identifiers and see if you can relate. I know I'm burnt out when:
I feel guilty about not being productive enough

I continue to skip my break

I can't fall asleep because my mind is trying to map out tomorrow's workday

I forget to eat lunch or can't be bothered to waste the time

I'm too tired to exercise like I used to, whether it was in my break, in the mornings, or after work

I ignore calls from friends or family because I can't be bothered to add yet another thing on my to-do list
Use this to map out your own indicators. Think about your daily routine, your work responsibilities, and your actions.
2. Increased mental distance from your job
The common tendency to procrastinate is normal, but if you're seeing a heavy increase in procrastination, this could be related to burnout. Take it from the WHO (no, we're not talking Baba O'Riley here...I wish). The World Health Organization states that once feelings of "negativism" and "cynicism" get involved, that it's a key indicator of burnout.
3. Reduced efficacy
efficacy: the ability to perform a task to a satisfactory or expected degree
Remote workaholics like to skip breaks and avoid human interaction. Sound familiar? If you find yourself making a lot of mistakes, taking longer to accomplish tasks, or producing lower quality work, you're more than likely burnt out. Think of yourself as a robot on overdrive. If one small screw gets loose - BAM - we'll instantly be falling a part all over the place. REMINDER: Don't sacrifice yourself in the name of productivity.
The Cause Of Work From Home Burnout
Working from an office helps create built-in boundaries around the day, designating work time and non-work time such as morning commutes and lunch breaks. Now that many of us are working from home, we're facing decision fatigue around when the workday will begin and end. Unexpected disruptions at home can also contribute to depleting our mental energy. -

Lauren Whitt, Google
How Companies Can Address Work From Home Burnout
The first step in solving workplace burnout is recognizing that it needs to be taken seriously by both the individual and the employer. Below are questions company decision makers should be asking when it comes to how they can help:
How do we handle over-performance in our company? Do we reward employees with long hours and skipped lunch breaks or do we discourage overwork?

How can we lead by example to help our staff slow down for the sake of their wellbeing?

How could our company culture and internal policies effect overwork?

How can our managers, HR team, and executive staff build a process to prevent burnout, initiate personal check-ins, and overview everyone's scope of work?

Should our managers have a 'regrouping' session to sit down with their teams and reassess priorities?
How Employees Can Protect Their Health
It all starts with changing the narrative. Ask yourself what things you can eliminate, outsource, group together, etc. Once you've determined what you want to stop doing, here's what to start doing:
Set consistent work hours: Set expectations and stick to them.
Sleep more: Enough said.
Limit communication: You don't need to be available on every platform all day, every day.
Adopt slow mornings: Start your day with a morning routine that supports your physical and mental health.
Prioritize: Set priorities then decide to do, delegate, or eliminate.
Get outside: Fresh air will boost your mood and well-being.
Stay hydrated and eat well: It's a lot harder to concentrate when you're running on coffee, carbs, and takeout.
Long story short, sometimes you work too much. We need to figure out a routine that prioritizes taking care of ourself and setting boundaries.
Work From Home Burnout Is Real. Change Your Scenery.
We're providing remote professionals with ideal and productive home office spaces.
Our furnished apartments provide the perfect work-life balance scenario. High speed secure internet, ample desk space, and cozy living areas are there to set you up for success, no matter if you're traveling alone, with family, or with four-legged friends. Let's build your perfect home office setup:
High-Speed Secure Internet:

Work from home comfortably knowing that your connection is fast and secure. Everything will be ready for you as soon as you walk in, just connect to wifi!

Work In Style:

Spread out in your own designated work station. Large desk space and convenient set-ups give you an area to stay focused and be productive.

Add-On Packages:

Need another monitor or extra supplies? Our team will create the perfect package to suit your business needs. Let's work together and build your ideal office setup.



Mitigate exposure and stay connected with our contact free check-ins, reduced-touch cleaning protocol, and professionally managed units.
Get in touch to see current availability, different personalization options, and more on how we can help you!
or, see our current available inventory!

ABOUT THE AUTHOR
Hey, guys! It's Maddy, the Content Creator at Compass. I think we've all experienced burnout a time or two, right? Find me here on LinkedIn and we'll connect!