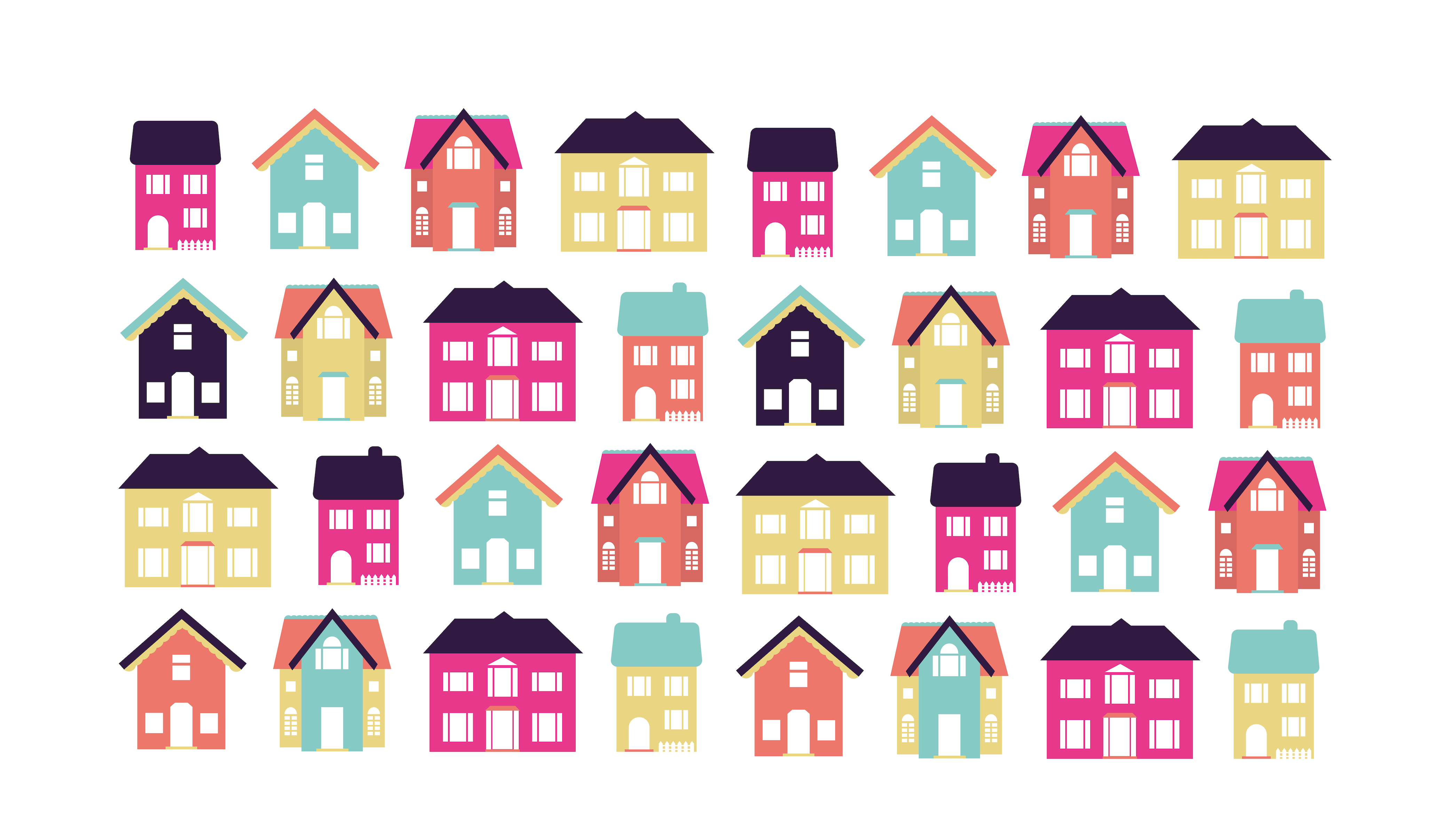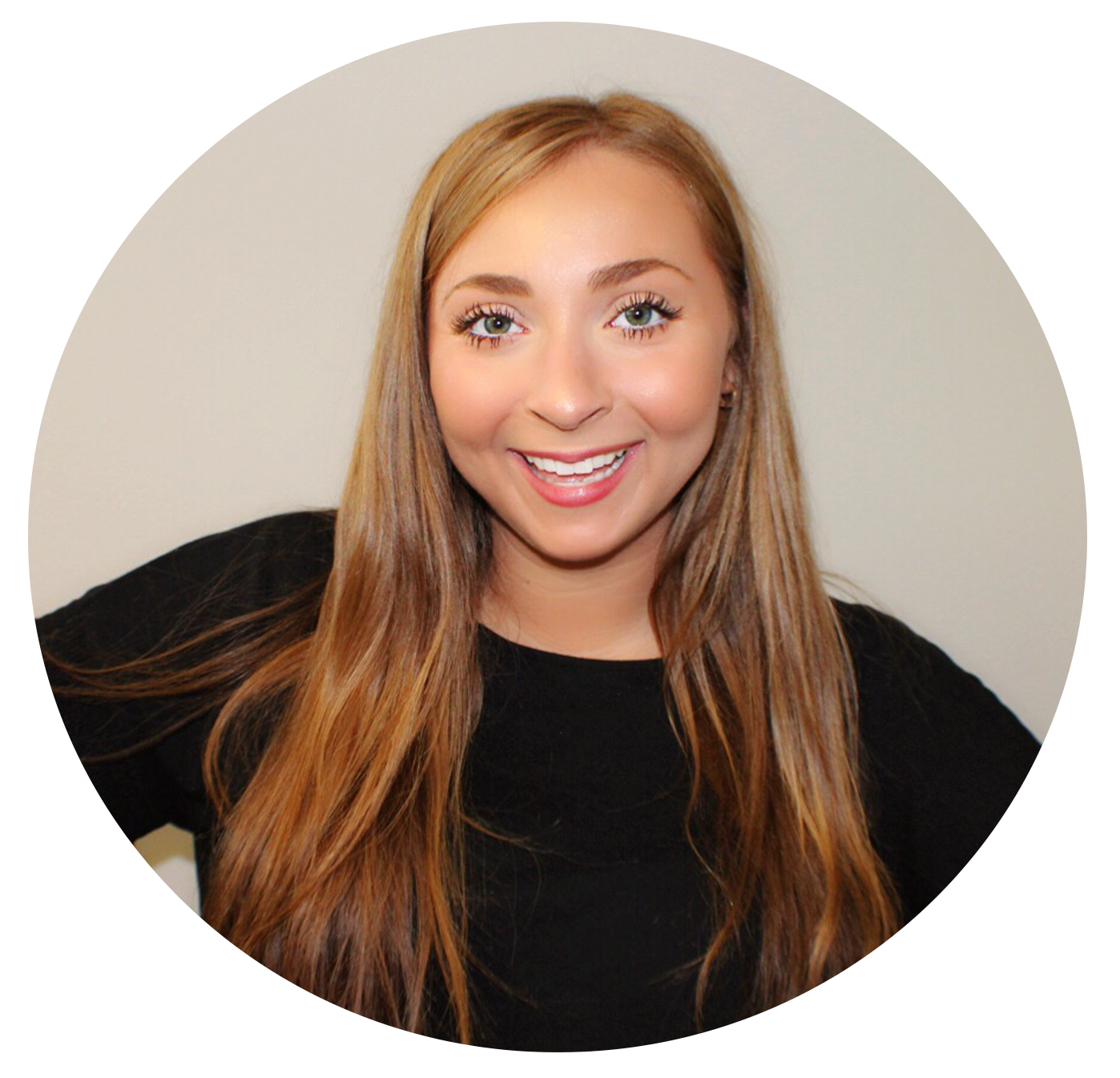 Compass continues to adapt to new ways of working in a post-COVID world. We've had to reimagine our apartments and additional services to fit the needs of today's travelers, including helping them mitigate exposure and stay connected though contact free check-ins, reduced-touch cleaning protocol, and professionally managed units. 2020 shed light on 4 new, alternative uses for furnished apartments that will continue to carry on post-pandemic. Learn what they are, how we've adapted, and how we're providing solutions to a vast array of travelers:
1. Remote Offices
A few months ago, we started noticing a huge uptick in remote workers looking for a change of scenery. As we know, the pandemic had most people working from home and, if you read our blog about work-from-home burnout, it's no surprise that employees want to get out of their makeshift home office and work in a clean, spacious furnished apartment.
Think about it...our spaces are already designed for business professionals, there's no need for renovation, and it creates a productive work-life balance environment. Travelers can travel alone or make a mini vacation out of it for the whole family (pets, too).
High-speed secure internet is available from the moment residents arrive, large desk space and convenience setups provide a space to focus, and add-on packages are available to create ideal office setups (extra monitor, supplies, etc.).
2. Frontline Worker Housing
Since the start of our Compass Cares program, our philanthropic efforts and 'give-back' initiatives have been focused on patients and families in need. The housing crisis that families face is shocking and still growing by the day. However, 2020 shed light to a different type of housing crisis, one focusing on medical staff, frontline workers, and traveling medical professionals.
We offered our apartments to provide frontline workers safe, spacious places to stay, all while staying close to their hospital. We created flexible lease terms, discounted rates, and worked with hospitals to ensure their staff had available housing ready when they need it.
Moving forward, we see furnished apartments being a vital resource for hospital staff and medical professionals. Our frontline workers shouldn't have to stress over finding a place to live as their working day-in and day-out to keep us safe.
More information about how we house frontline workers.
More information on our shelter-in-place housing.
3. Off-Campus Housing
Housing misplaced students throughout the pandemic gave us time to develop a more structured off-campus housing program moving forward. This coming school year came with a lot of worry, uncertainty, and scrambling to find dorm room alternatives - for not just students, but teachers and university staff, as well! We gave parents, students, and universities safe and trusted options when they needed it most.
COVID-19 has changed the way students handle housing indefinelty. Compass plans to grow our off-campus housing program moving forward, providing housing solutions that are comfortable, productive, and set up for success.
Apartments are located safely near local universities, where students can explore campus easily and acclimate to their neighborhood. Our furnished apartments provide high-quality housekeeping and sanitation measures, spacious living areas, and productive environments. We offer everything college students and university staff need, including in-unit laundry, fully-equipped kitchens, and desk space with high-speed internet. Our furnished apartments are here to give peace of mind that puts everyone at ease.
More information about our off-campus housing program.
4. "In-Between" Homes
Goodbye city living. Hello suburbs! It's no shock that the pandemic left people looking to leave the city for the rest of 2020 or get out entirely. Our furnished apartments provided them with comfortable, spacious, fully-equipped apartment in suburban neighborhoods to help initiate the process of looking for a new permanent location, or act as a transition period while they're waiting for paperwork to be finalized, their old property to sell, etc. Our apartments act as the perfect in-between home.
For real estate agents, lets work together. You'll get a 5% referral fee for every client booked. Let's talk about how we can work together and what solutions you can offer your clients.
For those remodeling, we can help!
Take a peek inside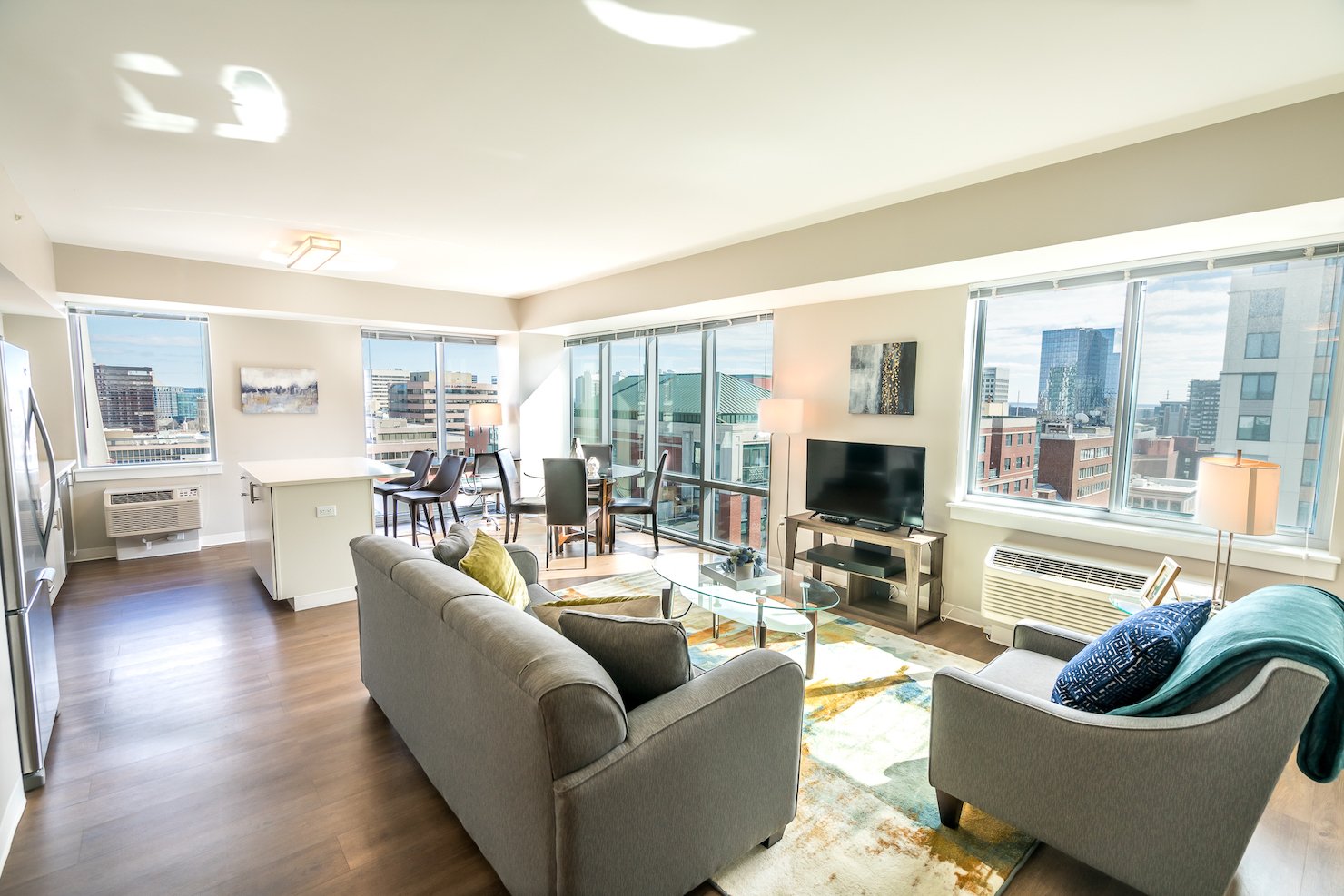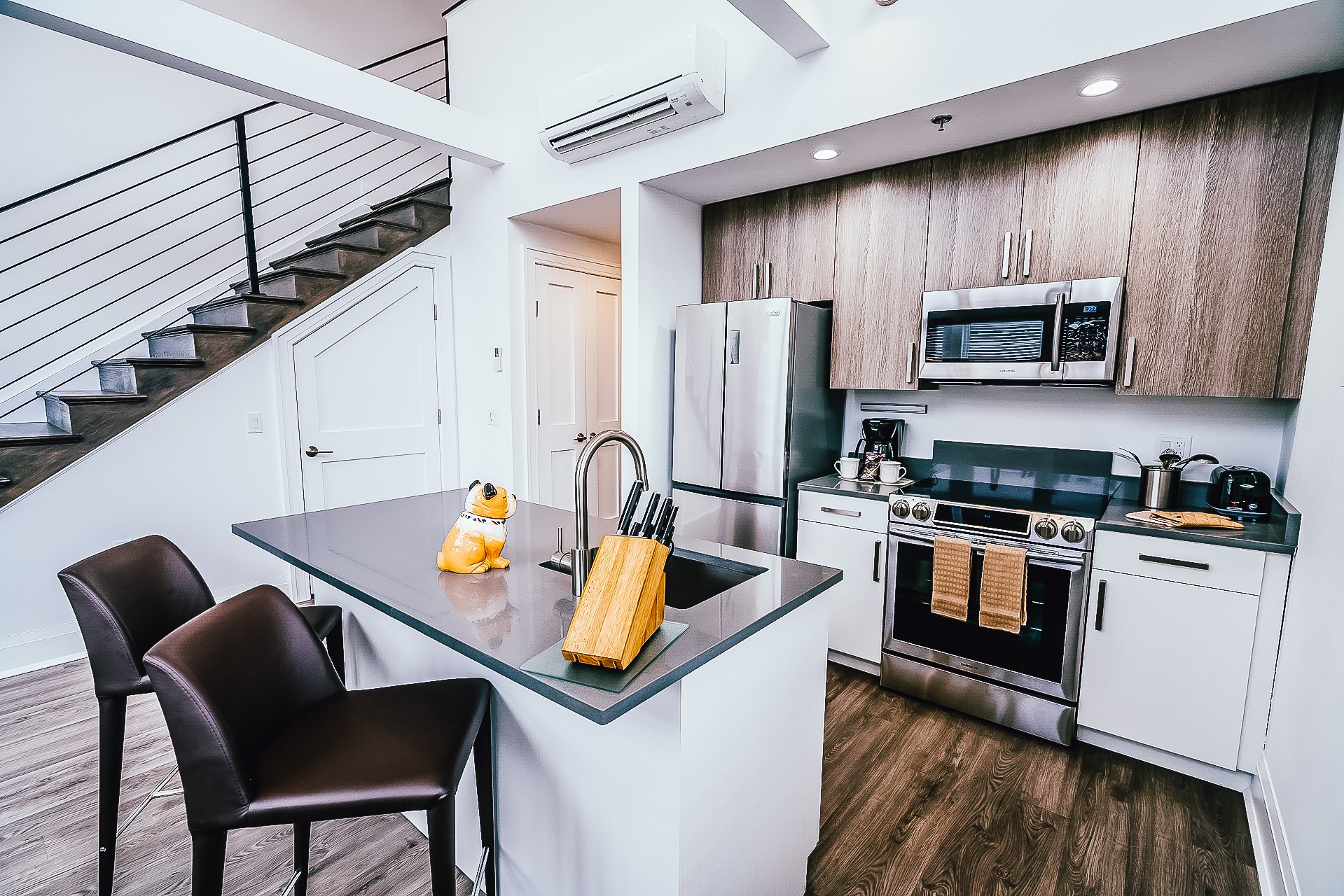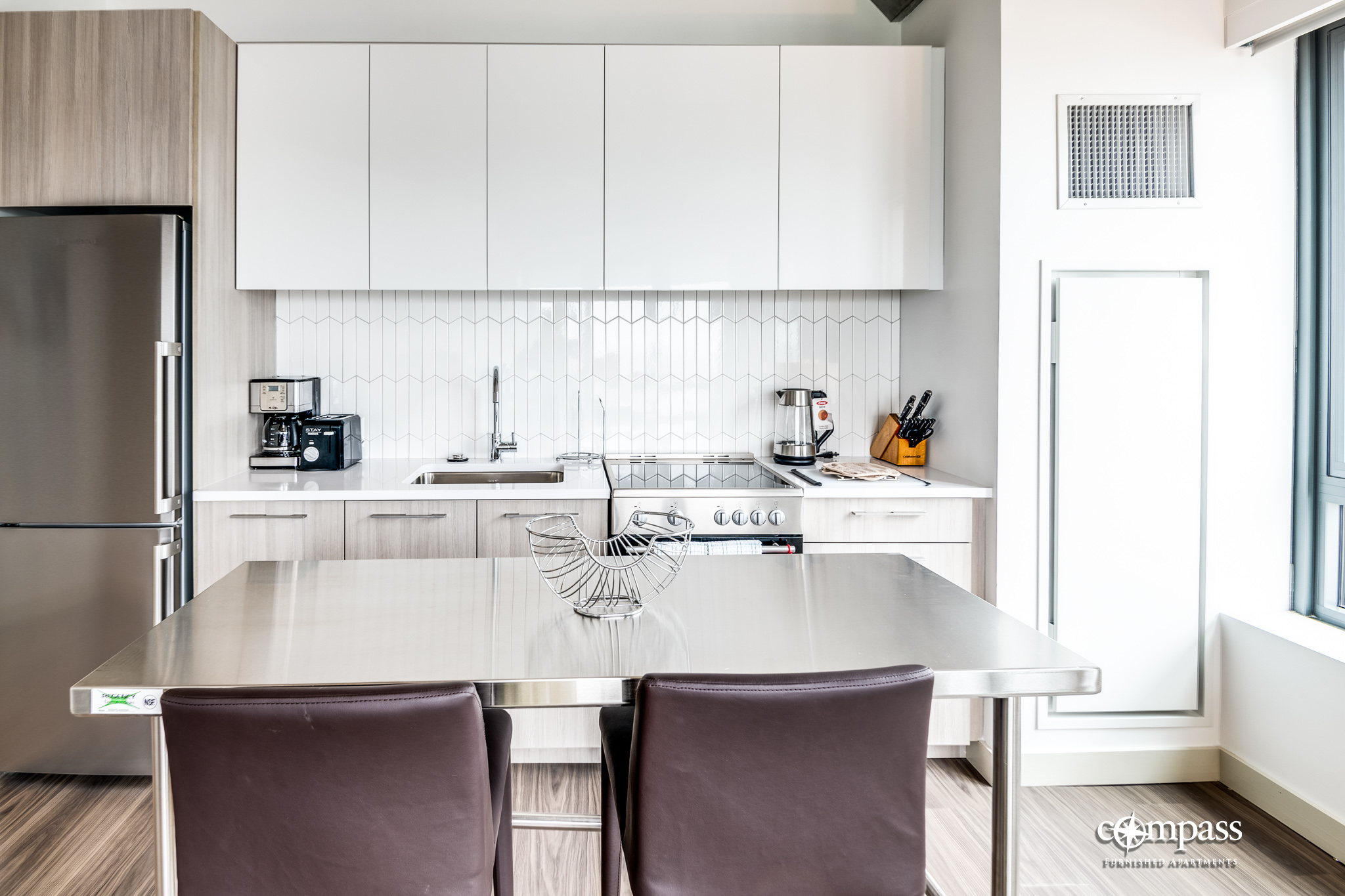 We're Authentic
It's important to know the people behind the business. Learn about the Compass Crew.
See Our Current Availability
Our list of current availability gets updated everyday and includes apartments throughout Connecticut, Massachusetts, and New York. See our available inventory.

ABOUT THE AUTHOR
Hey, guys! It's Maddy, the Content Creator at Compass. Find me here on LinkedIn and we'll connect!