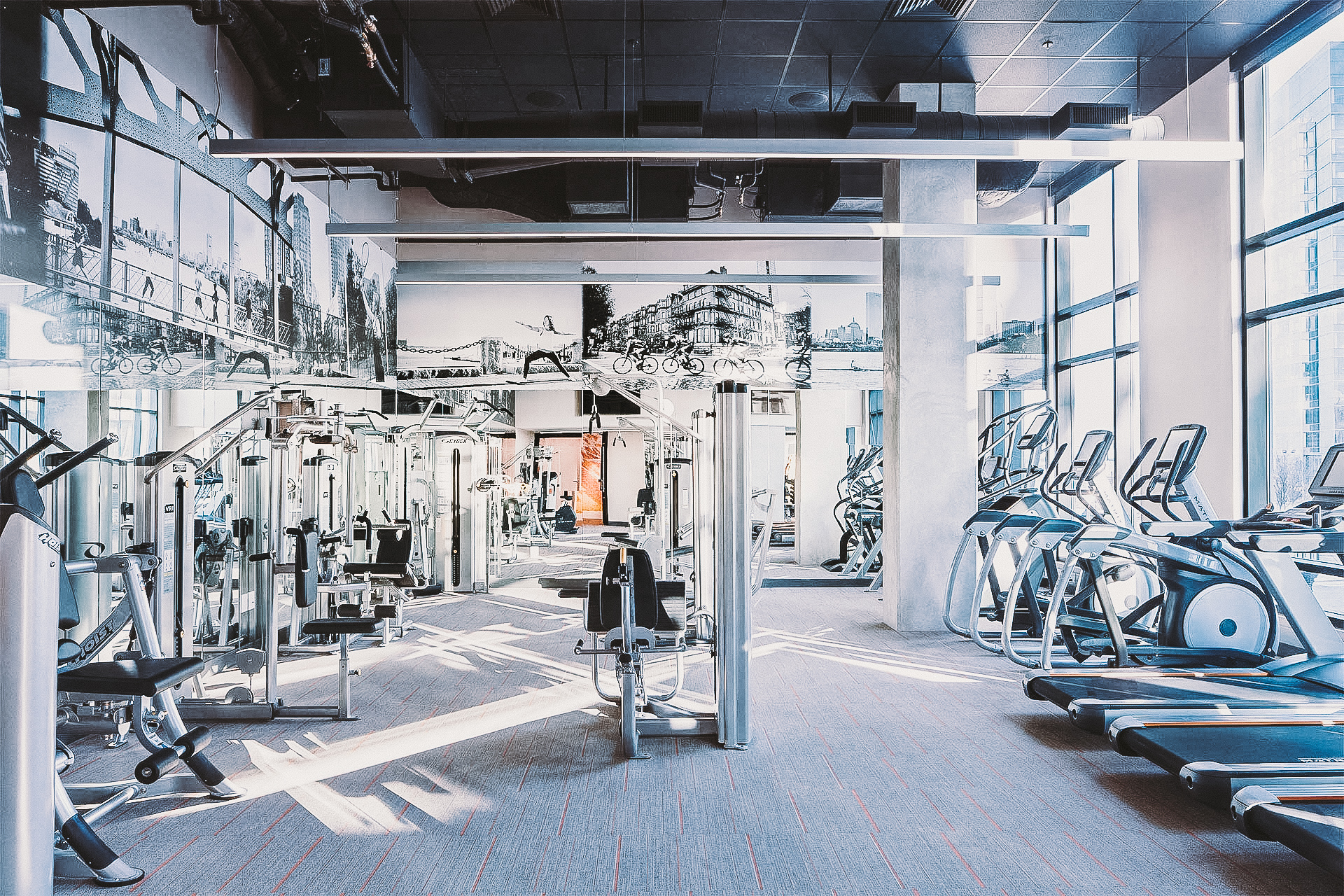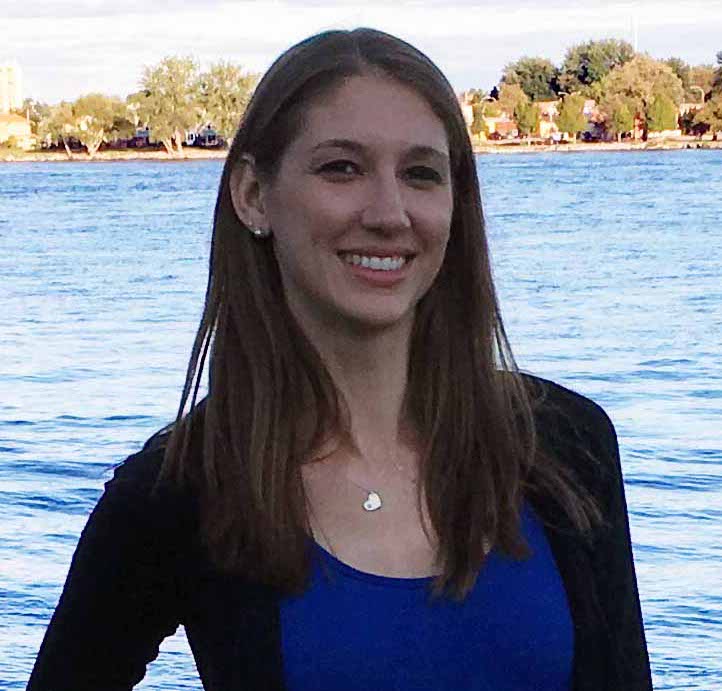 Exercising while traveling for work or going through various life changes can be challenging. If you're anything like me you'll think of every excuse not to workout. However, I want to help you start off your travels on the right foot and I have put together a list of things that have helped me stay on track and, hopefully, will help you as well.

Image from Giphy

1. Aaptiv Fitness App
My most recent experience which gave me an excuse (from working out) was moving to my new home. My treadmill wasn't in my new house yet and neither were my weights so naturally, I decided to binge watch Netflix instead of being fit. After doing that for a couple days I started to feel pretty lethargic and unhealthy. In looking for alternatives a couple of co-workers recommended a mobile app to me, Aaptiv Fitness. They mentioned that they often use it while they travel for work when a gym isn't available or practical to use. Aaptiv is an app that acts like an at-home gym, except you don't need all the fancy equipment, just your own body weight. Intrigued, I signed up and gave it a try, and so far it's been successful! It provides me with daily routine workouts that only take 30 minutes and best of all I can watch Netflix while doing the workout in my living room since no equipment is required.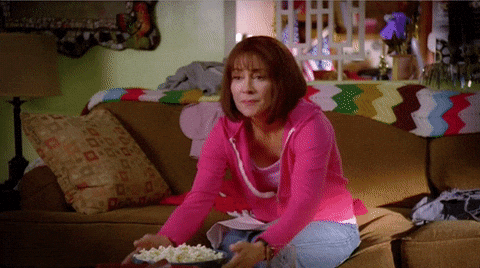 Image from Giphy
2. Walk, Walk, Walk
Opting to walk to places instead of drive or take public transportation, is probably the easiest way to make sure you stay on top of your fitness while traveling. It's especially made easy if living in a city where you can walk everywhere needed. Skip the Uber ride if it's just a 10-minute walk or at least walk to the nearest T stop for those extra steps. Take the stairs if you can while in a public building or go pick up your lunch instead of having it delivered. Rather than taking a "smoke break" go for a 5 to 10-minute walk around the block during the day to get those legs moving and let your mind free.
3. Using the Property's Fitness Center
If staying in a Compass apartment your building might have a fitness center so take advantage of it! They usually come fully stocked with things you wouldn't even think they would have like a heavy punching bag or yoga studio. Most of them have amazing views like this below too!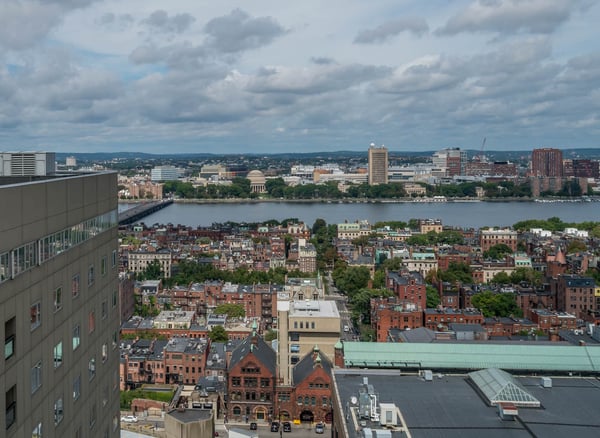 30 Dalton - Fitness Center View
4. Workout in Your Apartment
The only thing more convenient than the fitness center in your building is working out right in your own apartment. Take advantage of our Fitness packages where we can have everything ready for you right when you move in. Whether you want our "Fitness Fuel Grocery Package" that includes whey protein, protein bars, a blender bottle, and magic bullet or our "Get Fit" package for a yoga mat and your choice of weights you'll be ready to go! Just download the app Aaptiv (like I did) and you won't have to even leave your apartment!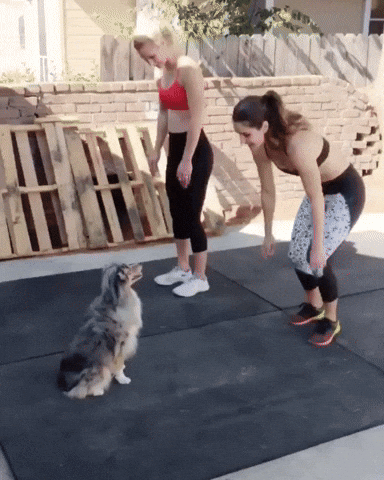 Image from Giphy

5. Boston Sports Club Membership
Need to physically leave the property for motivation? That's understandable! Lucky for you we've partnered with Boston Sports Club in which they provide our guests a complimentary two-week membership in their thirteen convenient locations in the city. With these being walkable to our property, that's another bonus being able to add those extra steps in! Take one of their many classes they offer or pound the free weights.
---
After Thoughts
Always remember you aren't alone when struggling to stay fit while traveling or outside of your normal routine. However, there are tons of options to stay on track in order to feel refreshed while either on the road or while adapting to a change of scenery. In order to make sure you receive the best experience possible we are constantly adding new packages to make your stay even easier on you! Find out more on what we can offer by clicking the button below.