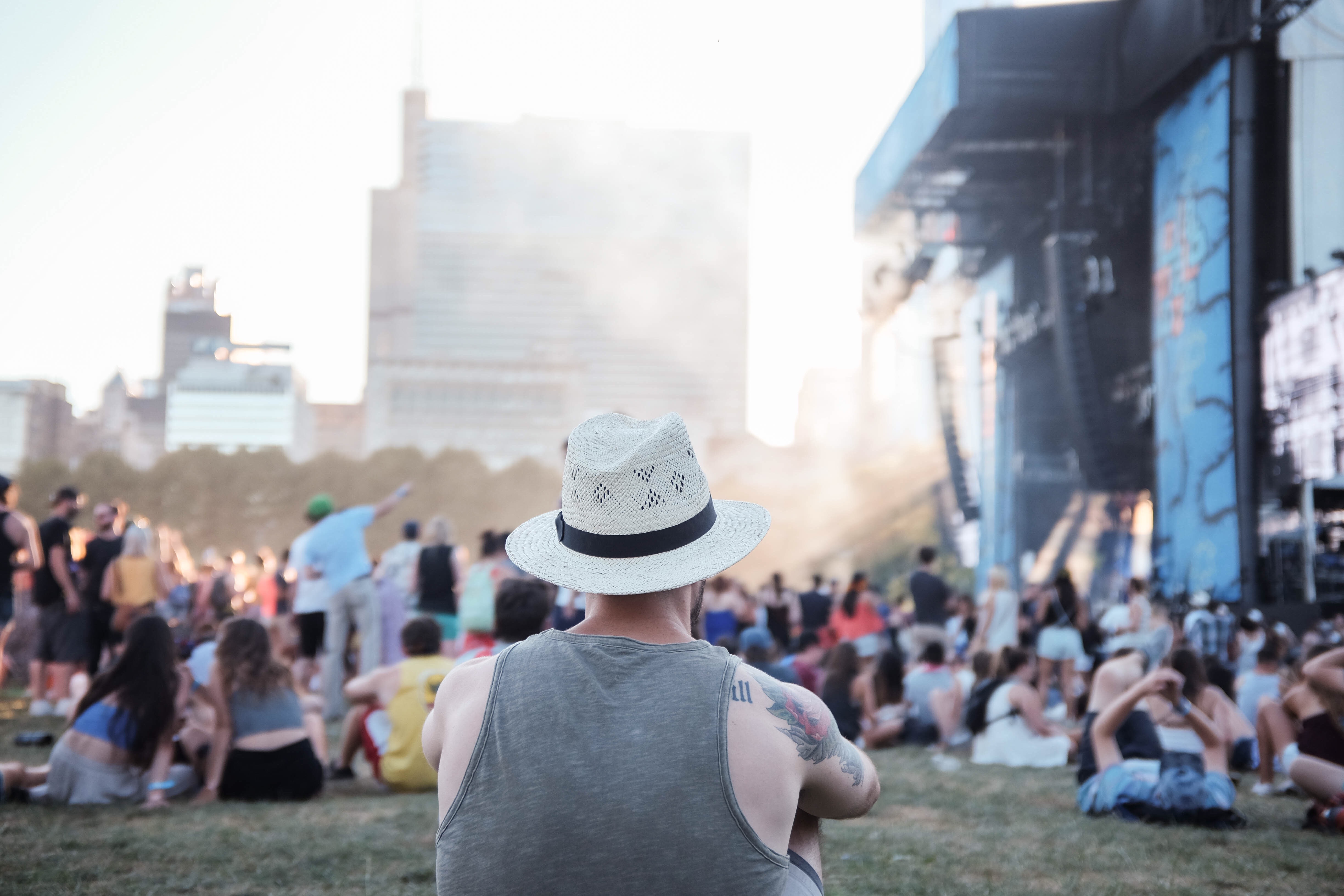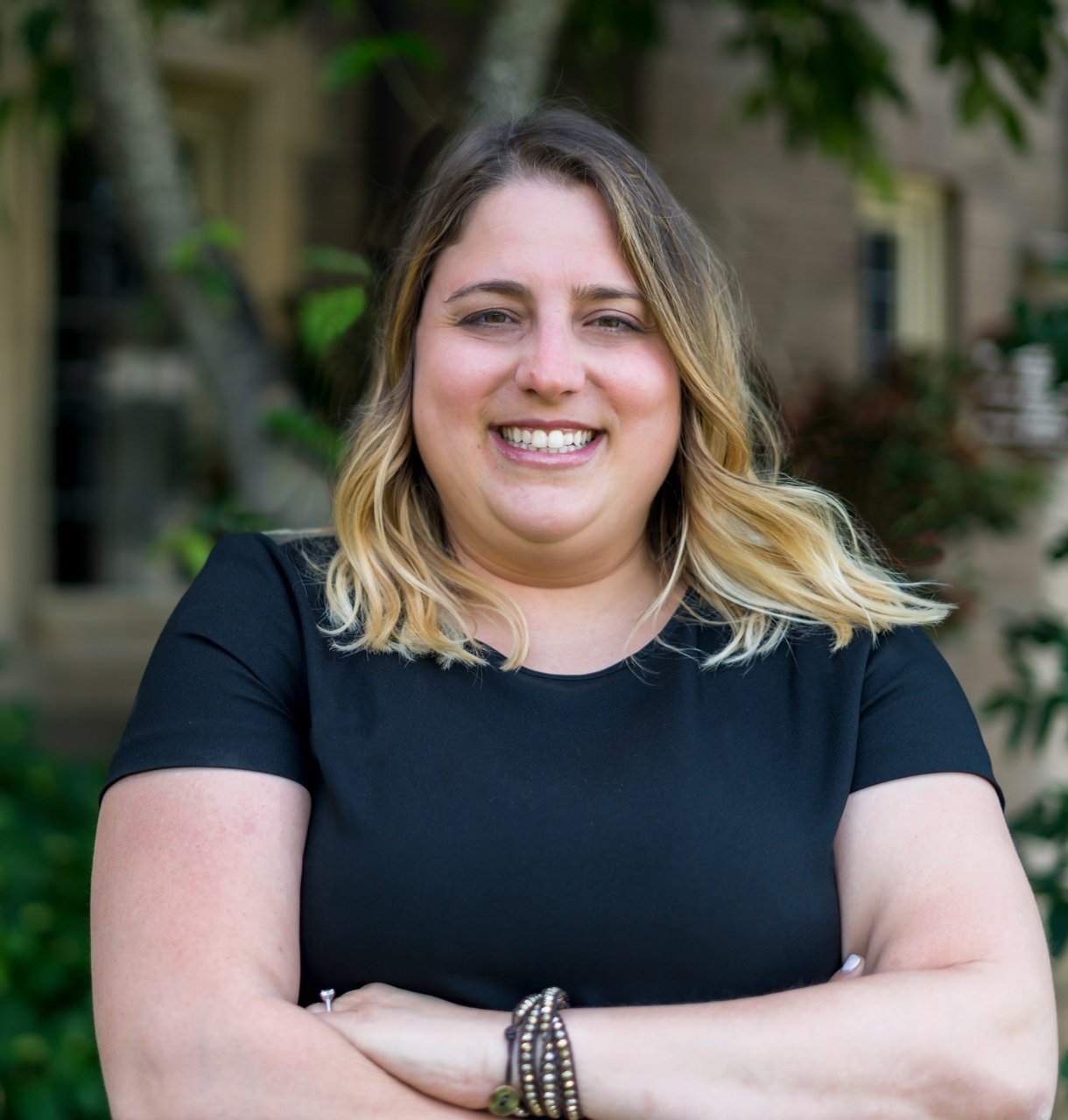 After a hard day or week of work it is great to just let loose and listen to some good tunes. Living in Boston makes this easy as there are so many great venues around. It was hard, but I picked my top 5 spots. Check out my list below and Rock On!

1. Wally's
Wally's is one of the oldest Jazz clubs around, founded in 1947. If you are a fan of music and in Boston, it is a must go! They play music 365 days a year, so you won't miss out! From the outside it almost just looks like another old apartment building, but do not be fooled, go right through that red door. It is a tiny little place so don't be shy. Cozy up with your neighbor and share a bag of lays while listening to some of Boston's greatest!
Got the munchies once you leave? No worries! New York Pizza is right next door where you can get the biggest slice of pizza around. It tastes pretty good too!
2. House of Blues
Can't go wrong with the House of Blues. No matter where your tickets are you get a great view of live music. I always opt for floor tickets, so I can hop around and see everyone on stage perform. Or I conveniently just stand close to one of the bars. If you can get access to the Foundation Room, it is worth checking out. It is an intimate space with diverse decor including fabric walls. Sometimes they put on small shows in this room, so look out for it.
P.S. This venue is right across the street from Fenway Park, so make sure on your way out you grab a street sausage. They are my favorite!
3. Blue Hills Bank Pavilion
Wondering what that big white tent is by the water in Seaport? Well it is one of my favorite outdoor music venues in Boston, Blue Hills. I usually try and go to a show here every summer. It has a very relaxed ambiance where the music sounds great no matter where your seats are. It also helps that it is right on the water.
It is right in Seaport, so there are tons of options for good food and drinks before and after a show.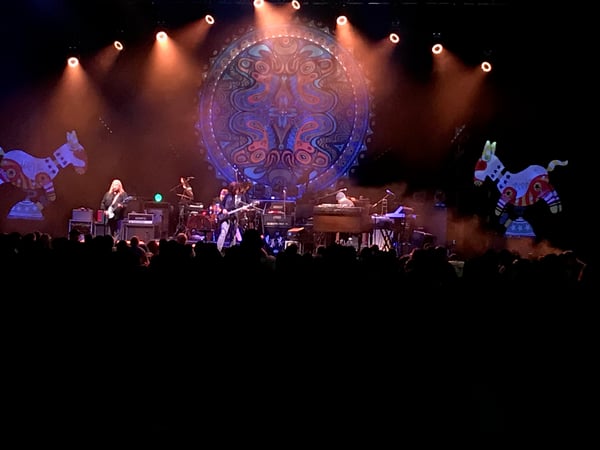 Mule
4. Orpheum Theatre
Orpheum Theatre is one of the oldest theaters in the country, built in 1852! Even if you are up high in the nose bleeds you can still hear the music like you are up front while enjoying all the character the building has to offer.
I usually stop at SideBar right next door before or after a show. Insider Tip: it seems small, but just walk in all the way to the back and the room opens up where you can find pool tables and other arcade games.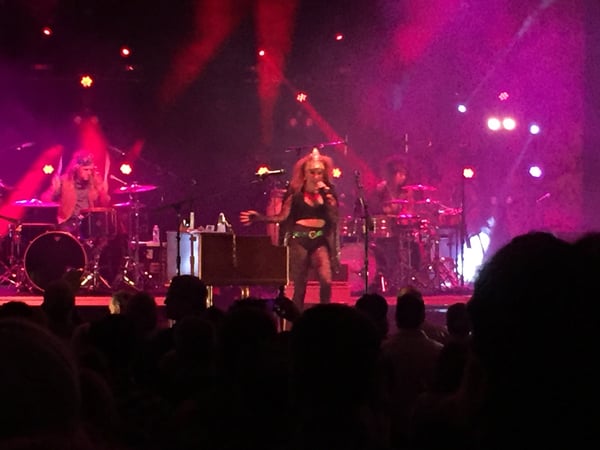 Grace Potter
5. Beehive Restaurant
Hip spot to take a date for some great food, cocktails and live Jazz music. The Beehive has a small stage downstairs where they have a bunch of dining tables and a good size bar. If you are stuck upstairs no worries, you can still hear the music and they usually have something fun being projected on the brick wall to go with the music. They do a great brunch that you should certainly try! I recommend making a reservation though.
Now go enjoy your time and check out these awesome venues! Looking for more things to do while in Boston? Click the button below to find out more of our Crew Members favorite local spots!