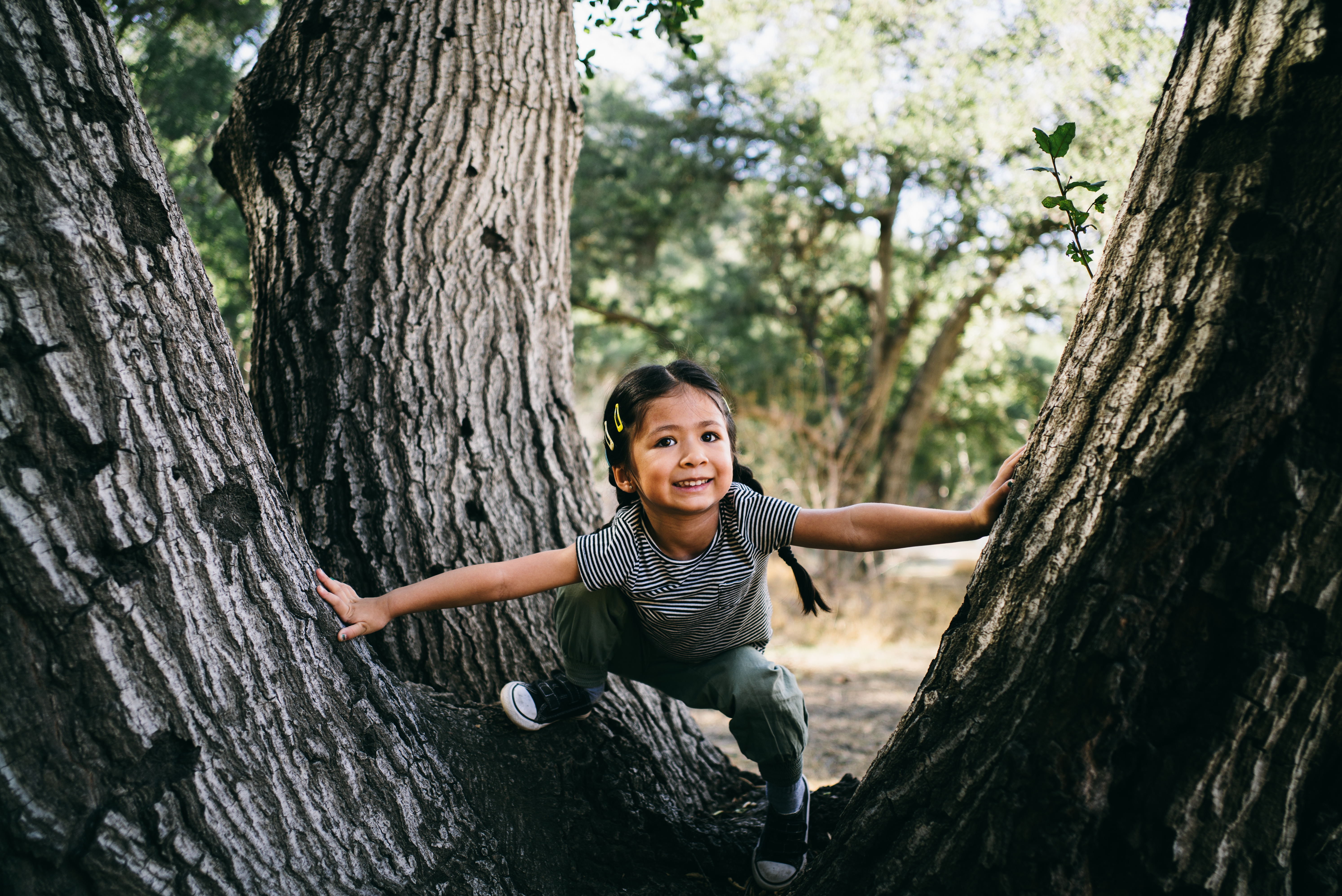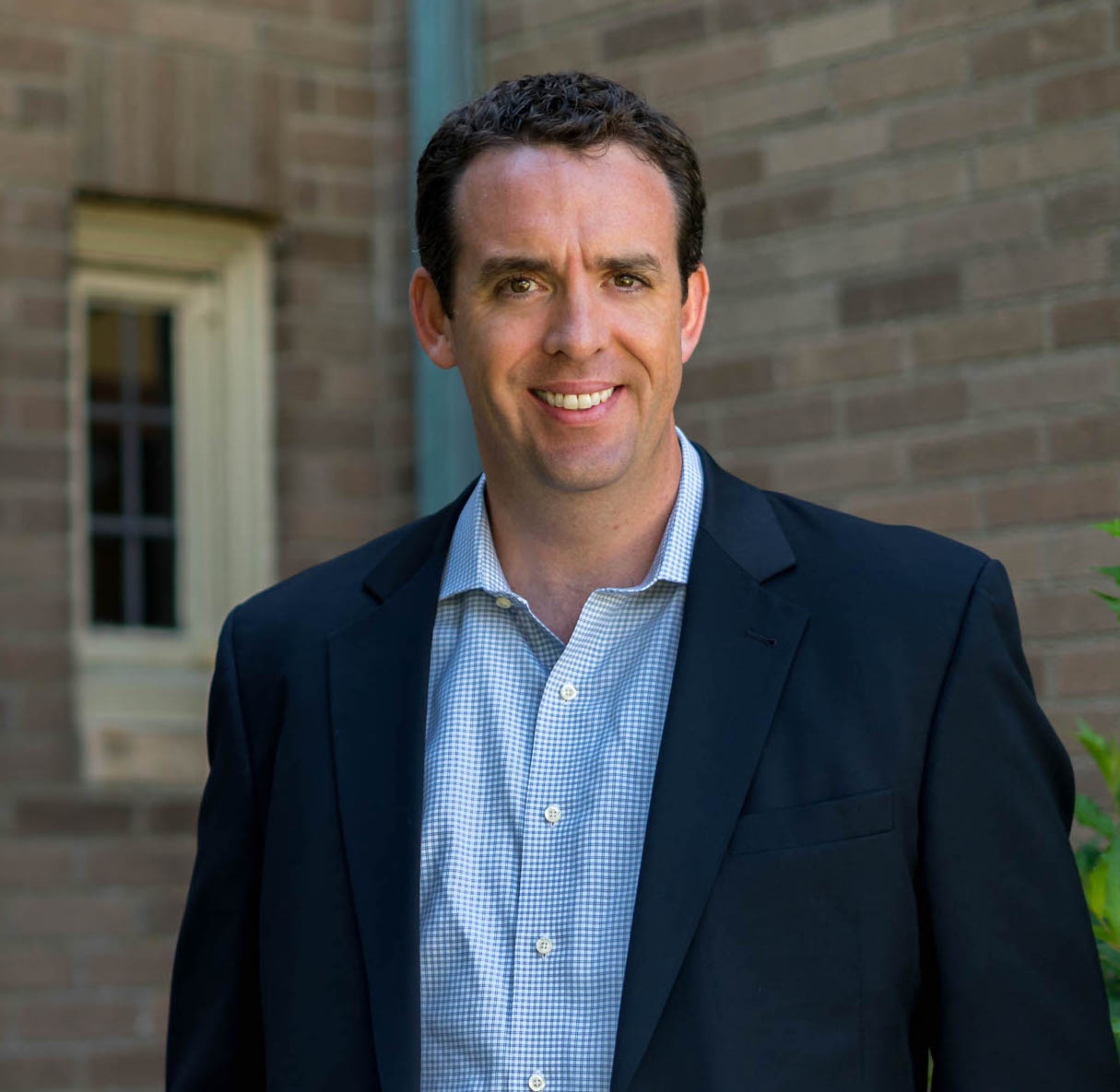 Summertime in Boston is a perfect time to take advantage of the wealth of activities and sights Boston offers families, from riding the local animal inspired Merry Go Round, ambling along the Freedom Trail and learning about Boston's place in American History, or through the Public Gardens (America's first and oldest Botanical Garden), to scarfing down Fenway Franks at Fenway Park, America's oldest ballpark, there are options to suit every family.
Below is a list of some of my favorite activities to take advantage while the sun is shining and the temps are warm. Get out there and enjoy as many of these options are just steps from your Compass apartment in Boston! Also, enjoy some great pictures of our Crew Members enjoying these great spots too!
Museums
While being designed for children and families, the Boston Children's Museum focuses on science, culture, health & fitness, environmental awareness, and the arts.
Fun Fact: "The Museum is also one of the few children's museums in the world to maintain a collection, with more than 50,000 items."
As one of the world's largest science centers, the Museum of Science has a mission to transform the nation's relationship with science and technology through its exhibits, programs, and more.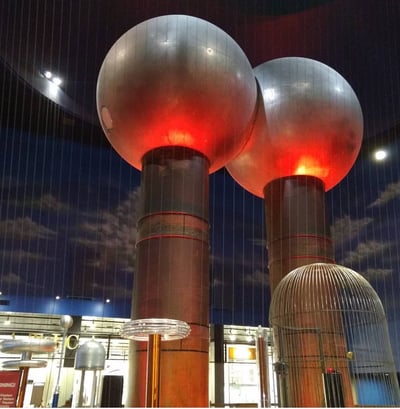 (photo credit: @matthewweidele)
The MFA is one of the most comprehensive art museums in the world with nearly 500,000 pieces of art. With more than one million visitors each year, you can experience ancient Egyptian to contemporary, innovative educational programs, and special exhibitions, while at the MFA.
Tours
Hop aboard the Old Town Trolley for some of Boston's best sightseeing tours where you'll experience a delightful combination of transportation and entertainment.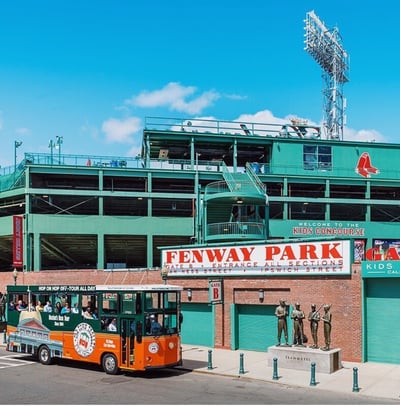 (photo credit: @oldtowntrolley)
Take about a 15-minute ride around the Public Garden lagoon as the Swan Boat driver pedals you around.
Follow the Freedom Trail, a 2.5-mile route that leads you to 16 historically significant sites. Explore museums, churches, meetinghouses, and burying grounds. Learn about how American Revolution began in Boston and the brave people who shaped our nation.
Animal sightings
Set sail to Stellwagen Bank Marine Sanctuary, a rich feeding ground for whales, sea birds, dolphins, and other marine creatures. You'll have a chance to see different species of large whales, including humpbacks, minkes, finbacks, pilot whales and the critically endangered right whales.
With thousands of aquatic animals at The New England Aquarium, it is one of the premier visitor attractions in Boston, with more than 1.3 million visitors a year. Check out the IMAX theater, Giant Pacific Octopus, or the little blue penguins!
Nestled in Boston's historic Franklin Park, the Franklin Park Zoo is a 72-acre site where you can enjoy breakfast with the animals, a children's playground, feeding the budgies, and be amazed by the birds of prey.
Experiences
Head over to the oldest ballpark in the MLB, Fenway Park, where your kids can start making their baseball memories. In fact, here's my son!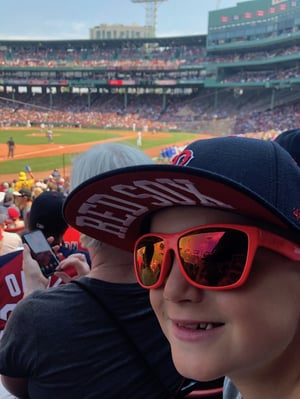 (Enjoying the game with my son!)
Picnic in the Public Gardens (Make way for Ducklings!)
Being the first public botanical garden in America, the Public Gardens are a great place to enjoy a picnic with the family. Over 80 species of plants are cultivated in the Garden for future plantings there and in more than 50 other locations around Boston.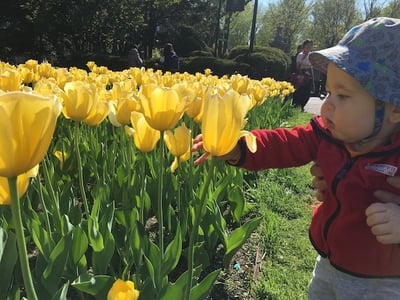 (Our Crew Member, Amber's, baby boy smelling the flowers)
Merry Go Round on the Greenway
Take a spin on a Boston native animal native: lobster, squirrel, cod, fox, peregrine falcon, grasshopper, turtle, butterfly, oarfish, skunk, whale, owl, rabbit, and harbor seal.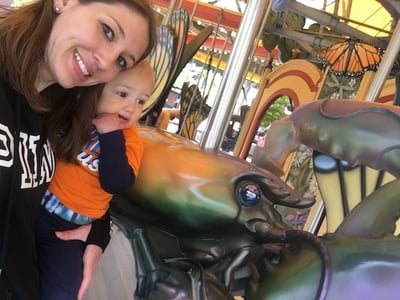 (Crew Member Jessica and her baby boy enjoying the Merry Go Round)
Share Your Experience
Now get out there and enjoy some good ole family time in Boston! Whether you're trying out one of the place I recommended or somewhere new make sure to share your experience and tag us on social media!