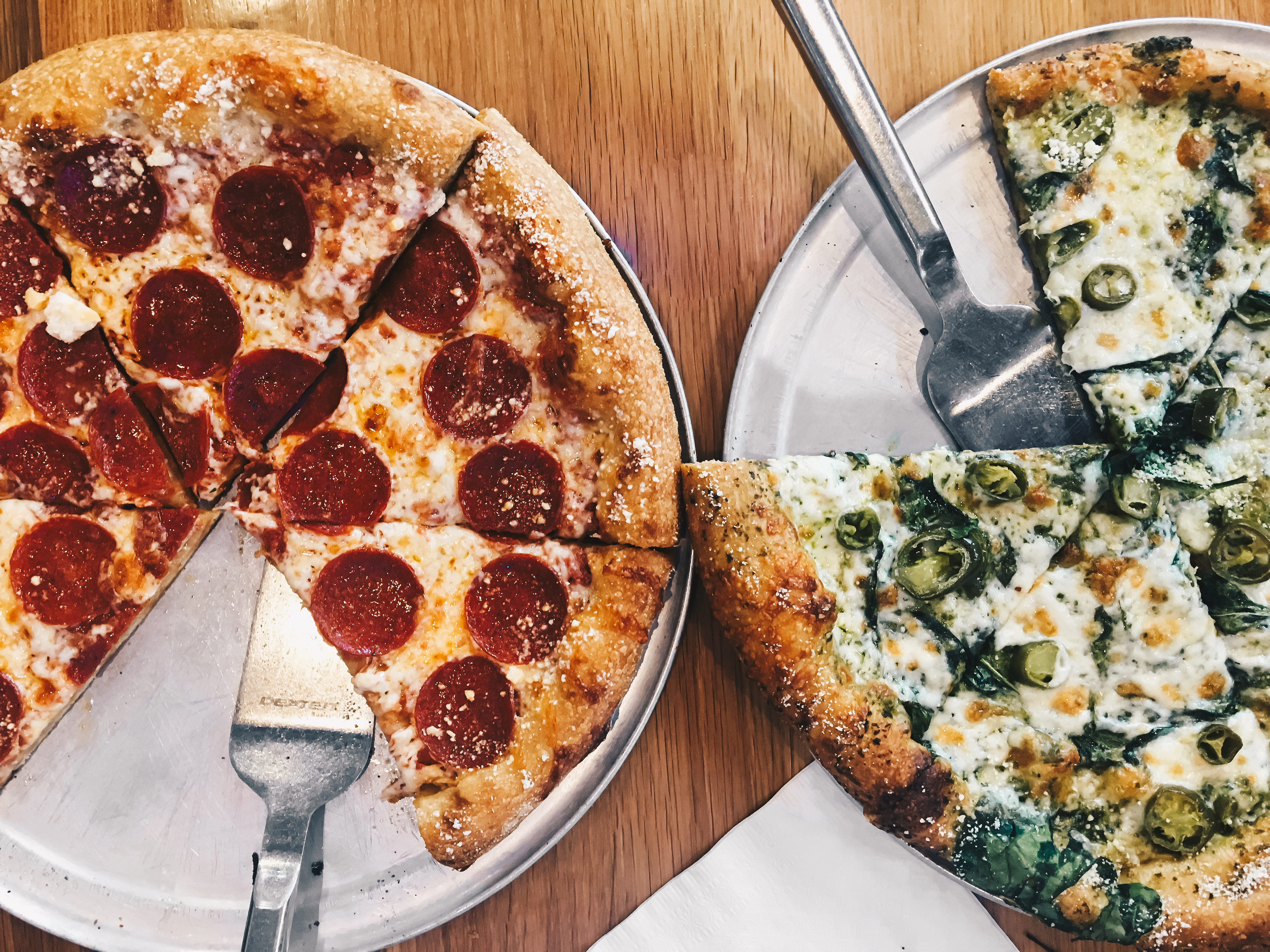 Self-dubbed as the "Greatest Small City in America", New Haven, CT boasts more than an Ivy league school and the best rated pizza in the United States. As a self proclaimed foodie, I can tell you that there are so many hidden gems located in, as us locals call it, New Haves.
Ice Cream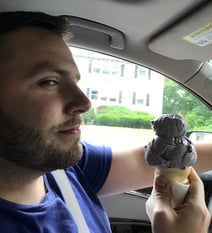 Why I love Bill's:
Bill's is one of the only local non-chain ice cream shops that's open YEAR ROUND. They boast an insane menu ranging from the typical cones and shakes to flurries, sundaes, 24 flavors of amazingness and ice cream cakes. While all this is awesome, my favorite part is that Bill's offers a drive thru, open 365 days a year Noon until 11pm and midnight on the weekends. Bill's is consistent, the staff remembers your name and is always the perfect treat anytime of the year.
What to try:
Some favorites include, cappuccino crunch hard ice cream sundae, banana split, or their coffee milkshake.
Pizza
Now it wouldn't be a New Haven food post if we didn't talk about Pizza. While I'm sure you have heard about the Pepe's, Sally's or Modern Pizza's. Let's talk about the pièce de résistance that is Ernie's Pizzeria. Although it was voted #32 in
2017 America's Best Pizza's in America
, this is hands down the best pizza in New Haven! Yes I said it!
Don't agree, prove me wrong.
Why I love Ernie's:
Aside from not having to wait in 2-hour plus long lines in downtown, Ernie's is the quiet horse in the great pizza war that is New Haven. Keeping it in the family, Pat has taken over for his father (who the company is named after) and has vowed to never divulge his father's crust recipe.
It's a byob establishment that also serves up local Foxon park soda pop and is a perfect family dinner option with Bill's Carousel ice cream shop next door.
What to try:
That being said, try the fresh tomato, garlic and basil pie in the summer for some serious freshness or my favorite...a white pie with garlic, bacon, mozzarella and broccoli. How can I tell you this pizza is the best in the city? Well, Ernie's pizza is even better the next day….throw these bad boys in the oven for a few minutes and bam - you'd never know they were leftovers.
Coffee Shop
I bet you are thinking, a bookstore? Jill, you have lost it, but hear me out! Atticus bookstore has some serious hidden components that go beyond the obvious.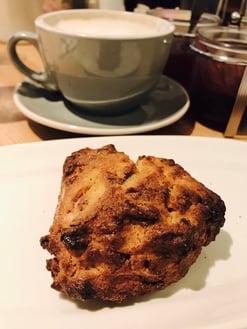 Why I love Atticus:
Atticus is the full spectrum of experiences: coffee shop, bakery, art gallery and bookstore. They sell vinyls if that's your thing or embrace your inner bookworm and take in an adventure with a cup o' joe. What's really cool is the sense of community here - Artspace Gallery curates their walls with a constant rolling exhibition of local artists artwork in the cafe. Conveniently located a block up from ARTlab Metro 280, it's the perfect spot to make your regular hangout.
What to try:
Try the cookies! Specifically the oatmeal raisin. Pair that bad boy with a french vanilla cappuccino and you won't be disappointed.
Honestly any of their baked goods are on point! Looking for something a bit more hardy? Try the croque monsieur or if you are there for brunch try the truffle mac n cheese.
Breakfast
Now I am not one to enjoy waiting for my food (but seriously, who enjoys that), but my favorite full on breakfast spot is hands down worth the wait. The Pantry, located on the corner of State Street is a small cash only jazz infused breakfast spot. While the lines look long - fear not! The Pantry's staff hustles to get you in and grubbing in no time! And if you don't mind sitting at the "bar" it moves even faster.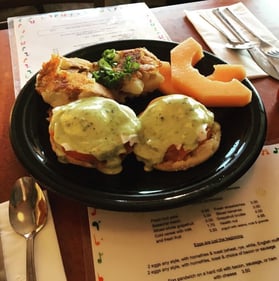 Why I love The Pantry:
Aside from amazing food, there is a parking lot right behind their building and they have farmers markets their during the weekend for a extra bonus.
What to try:
When I think eggs benedict, my mouth salivates and I long for The Pantry, - literally a must try and their staple dish. If you eat any other eggs benny, it feels like I'm cheating on them and feels just outright wrong. This dish comes with slammin homemade home fries that are crispy crunchy on the outside and super soft on the inside, and some local cantaloupe, to make you feel just a bit less sinful.
BONUS: order 1 large cinnamon swirl pancake if you are feeling extra adventurous.
(photo credit: @thepantry_newhaven)
Uniquely New Haven
From the Owl Shop themselves:
"Back at the time when the Shubert Theatre was flourishing from the 30's - 60's, you might have seen Edward Robinson, Vincent Price, Van Johnson, Alec Guiness, Rex Harrison, Olivia de Havilland or Helen Hayes visiting the Owl Shop. In those days the theatre brought lots of glamorous people to the area, but in 1977 the Shubert was closed. The Shubert has been re-opened and is again a thriving theatre in New Haven."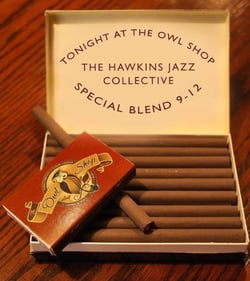 Why I love it:
The Owl Shop in New Haven is unlike any other bar or hangout spot in New Haven. The location has been grandfathered in to be the only local spot where you can still smoke inside. With a 400 sq ft walk in humidor, cigar lounge, tobaccos blended on site, and smoking gifts available, it's the old school take on what it meant to be a classy gentleman. Now for you non-smokers I get it - smoke can be gross, well fear not! From Spring to Fall, Owl Shop has a little outdoor terrace which makes the perfect people watching spot while you enjoy all that New Haven has to offer.
What to try:
I feel it's a tad bit sacreligious to come here and not get one of their famous cigars, but if that's not your thing, their speciality coffees, cheese boards and enjoy your favorite adult beverage. Make sure to go on Wednesdays to take in jazz night!!
(photo credit: @theofficialowlshop)
Now that I've got you interested in the food scene in New Haven check out our properties to see where you next home away from home can be! #GSCIA