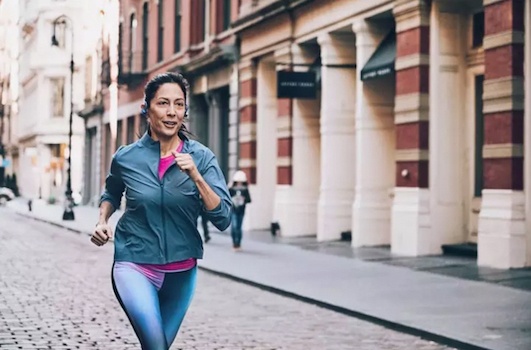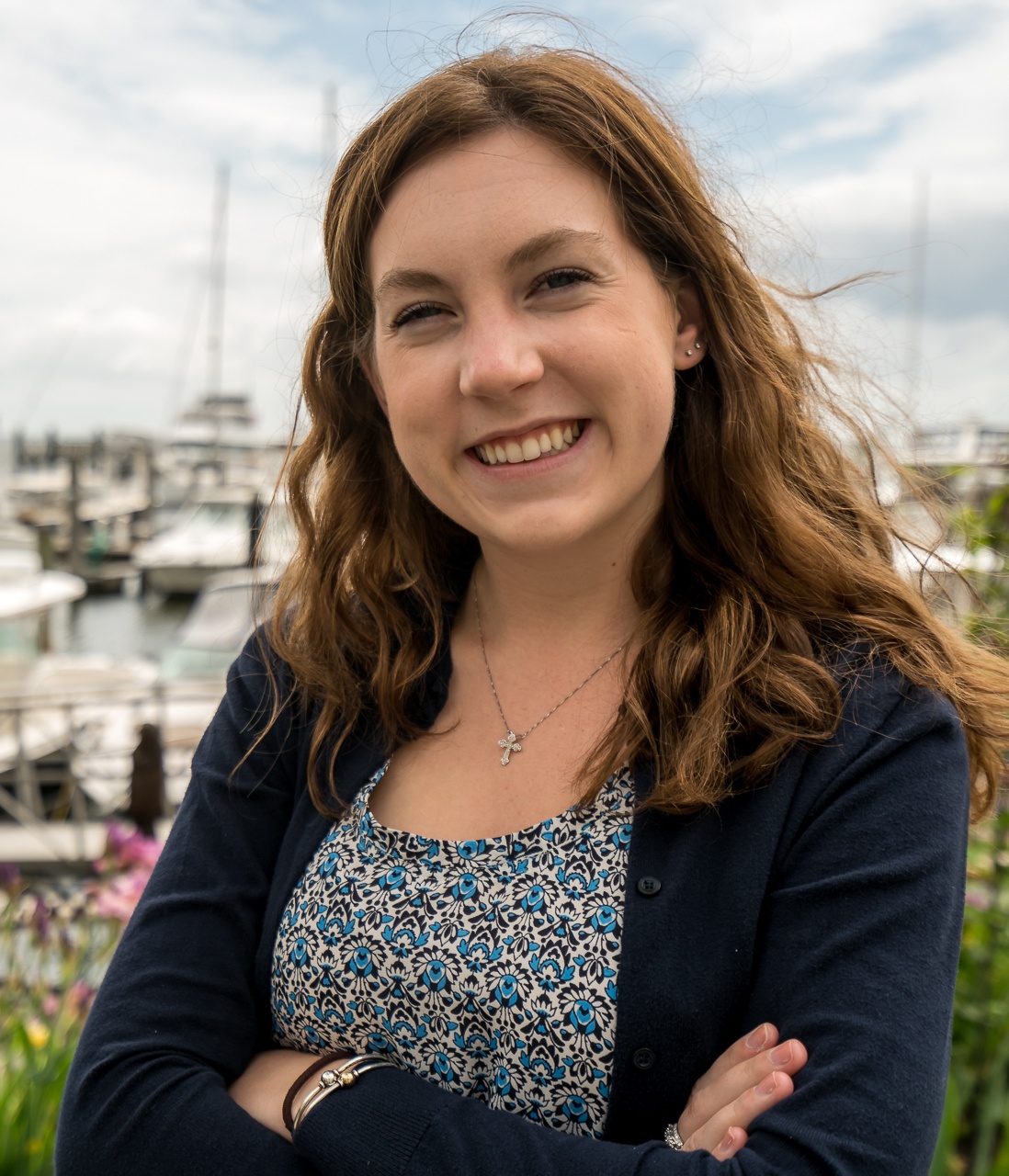 Compass prioritizes you— we offer amenities and tools that make it easy to maintain and supplement your workout routine. Exercise is a great way to reduce stress and find consistency in a busy schedule— and being busy is almost inevitable when you're adjusting to a new city.
In addition to our services, Boston offers so many unique ways to stay fit. I especially love spinning in the city, and on a nice day, yoga in the park is a treat. If you're looking to get to know the city from a different point of view, try biking or kayaking. Whether you want to stay on track, or learn something new, Boston will provide. Below are fun and easy ways to be well during your stay with Compass in Boston.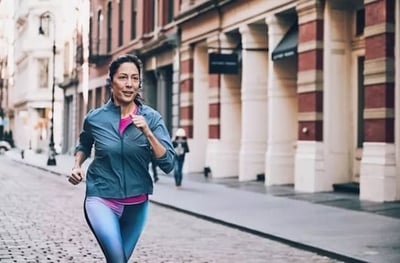 1. Set Yourself Up For Success
Staying fit is easiest when you have the right tools— add a Fitness Package to your stay! We offer a Get Fit package, which includes a yoga mat with your choice of weights, and a Fitness Fuel Grocery Package including protein treats, a Magic Bullet Blender, and a blender bottle.
2. Stay Home, Stay Fit
We have recently partnered with Aaptiv Fitness, a fitness app that brings music driven, trainer-led audio workouts to your home. Elevate your current workouts with world-class motivation, or learn something new with instructional routines. The app offers over 2500 guided workouts, and adds over 40 new classes each week. A free trial of the app is included with your stay at Compass.
3. Pump Some Iron at the Gym
While many of our properties offer in-house fitness centers, we have also partnered with Boston Sports Club (BSC) to offer a complimentary two week membership to our residents. BSC has thirteen convenient locations in the city, within walking distance of our buildings. The Club offers fitness classes including cycling, yoga, dance, boxing, and for football fans, Gronk fitness!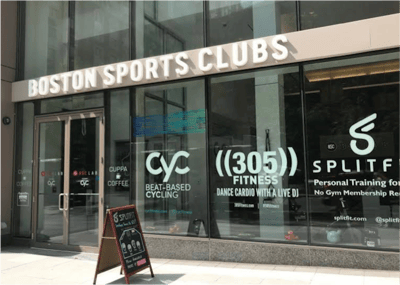 4. Kayak or Canoe on the Charles
During the warmer months, rent a kayak or canoe and see Boston from the Charles River. Rental shops along the river offer both hourly and daily rentals, as well as guided tours. Paddle Boston offers Skyline & Sunset kayak tours departing from Kendall Square. After your tour, check out the restaurants and breweries that the square has to offer.
5. Bike through the Public Gardens
Rent a Blue Bike from one of the 190 stations in the city. Download the app to view access points and real-time bike availability. I recommend biking along the paths of the Public Gardens and Boston Common. Along the way, stop to see the State House or the Swan Boats.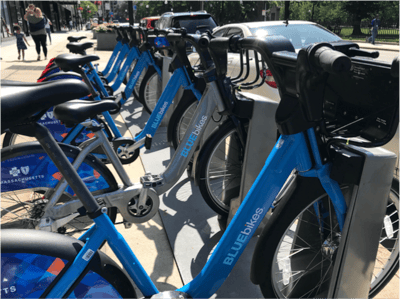 6. Yoga at the Boston Common Frog Pond
Practice yoga for FREE at 6pm every Thursday during the summer in Boston Common. Be sure to bring your own mat and arrive early. Cool off afterwards by dipping your toes in the Frog Pond wading area or buy a fresh-squeezed lemonade from one of the local vendors.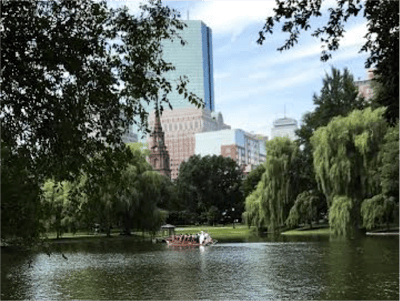 7. Run through Harvard's Arnold Arboretum
Paved and off-road trails weave through the Arboretum. Take a jog along these paths to see rare plant species and flowers from all over the world! During May, visit the lilac collection to see the nationally-famous flowers in bloom.
8. Spin at B/SPOKE
B/SPOKE, a Boston-based cycling company, offers intense cardio classes led by inspiring instructors. Located in the financial district, the studio feels on-trend and fresh. Within the classroom, the dim lighting and loud music create a rave-like atmosphere. Deja and Mooch are my favorite instructors, but you'll get a fantastic workout from anyone on the B/SPOKE team!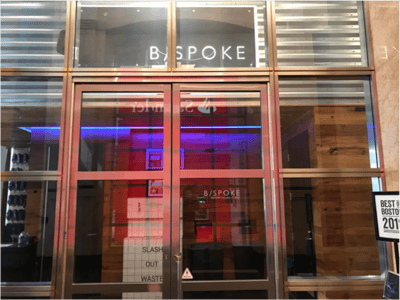 9. Sweat at Barry's Bootcamp
Barry's Bootcamp offers a similar party-workout experience. Dim red lighting and loud music set the scene for an hour-long strength and cardio class. The motivational trainers will guide you through floor and treadmill stations. After class, grab a smoothie or a shake from the Fuel Bar to aide your post-workout recovery.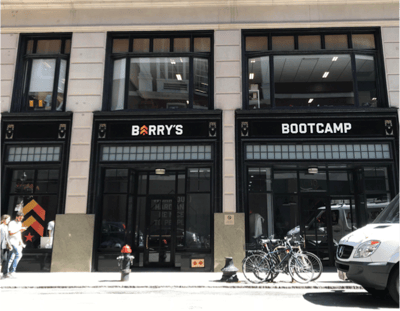 Now there's no reason to not stay on top of your fitness routine while staying with Compass. Between taking advantage of our fitness packages, partnerships, and outdoor activities you'll be in even better shape than before!
If you're looking for more things to do in Boston, make sure to follow along with our blog where we share our favorite spots!