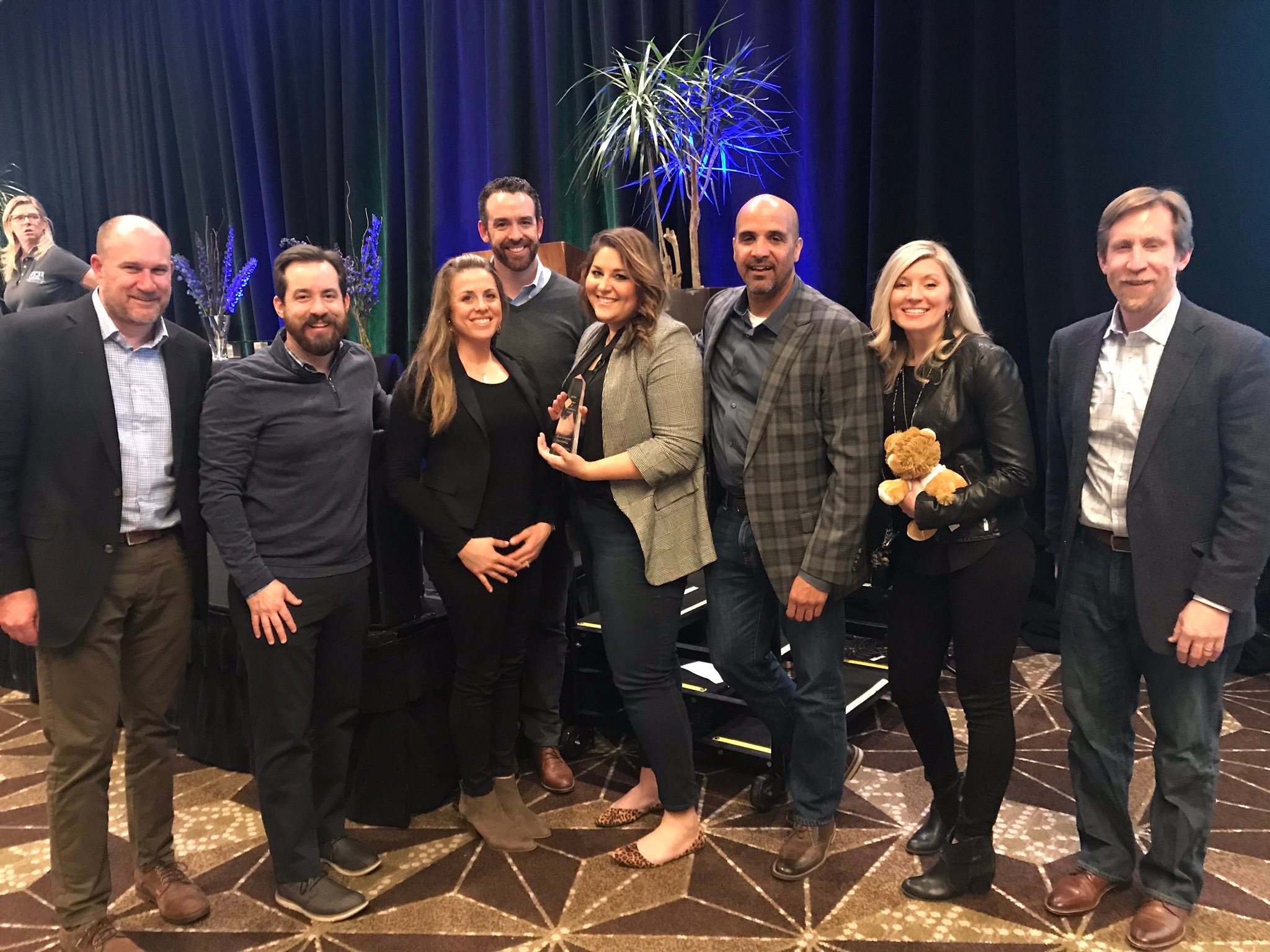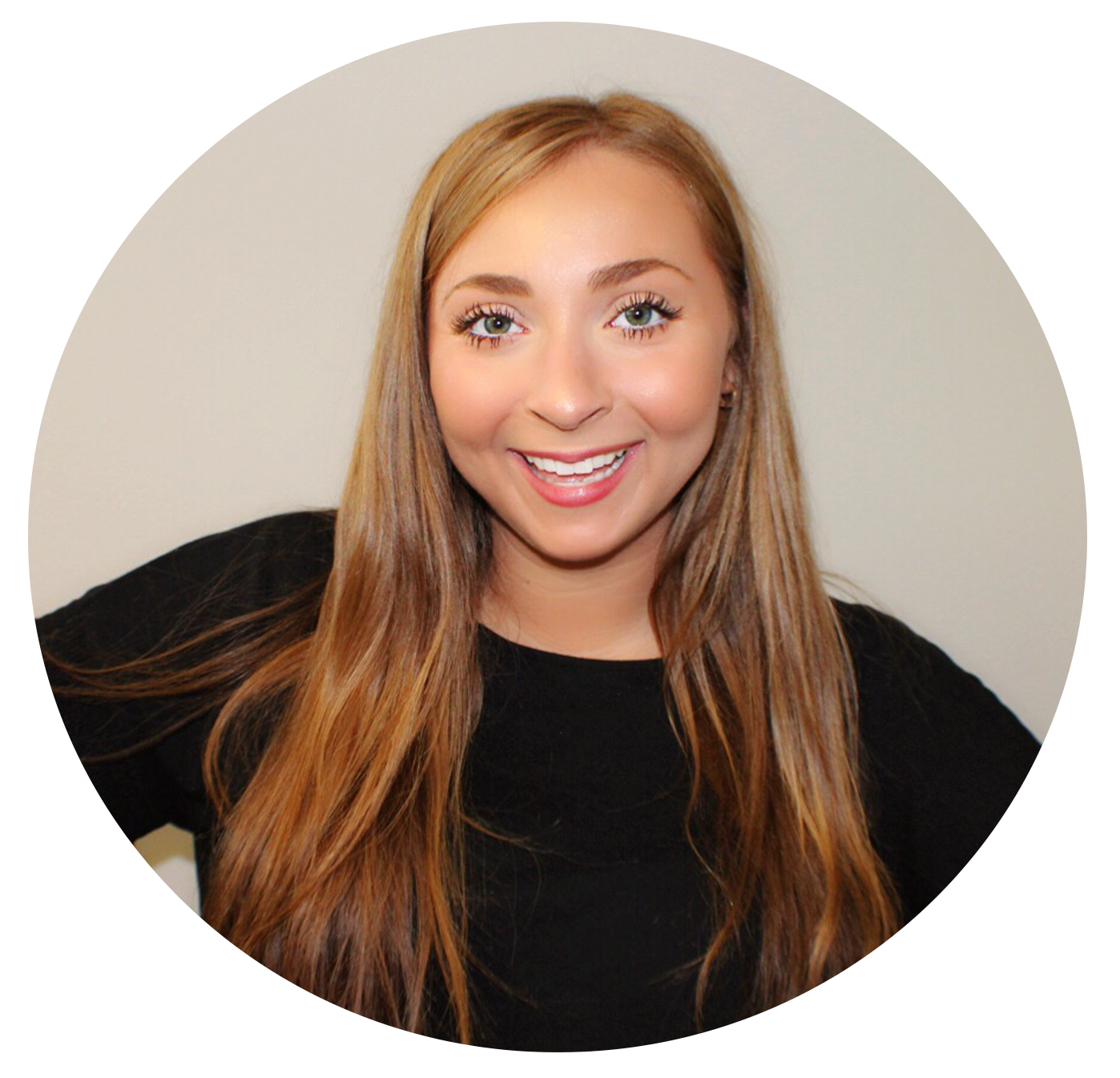 Last week, the Compass Crew flew out to Austin, Texas to attend the 2020 CHPA (Corporate Housing Providers Association) Conference. Not only did we have two of our very own Compass Crew Members speak at the conference, but we also won the Most Creative Marketing award (...on top of hitting a few Austin bars and having a surprise bachelorette party)! Uncover our top takeaways, see behind the scenes interviews & photos, and get a peak inside our surprise bachelorette party for our Director of Operations, Julie!
First of all, thank you to everyone who we had the chance to talk to at CHPA. We were thrilled to see familiar faces, partners, vendors, and friends in Austin. One common message we received throughout the entirety of the event was how refreshing and eye-opening it was to see the personality and fun behind our crew. We know that there's only so much personality you can show behind a screen or a phone call, so we're happy this past year's personable and authentic marketing approach has resonated with people. We want to show the family-oriented and hilarious heart behind our company. After such positive feedback at CHPA, this will definitely be something to focus on in 2020, as well.
TOP TAKEAWAY'S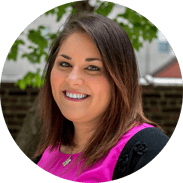 Jill, Marketing Manager:
Last year, I talked to our ownership team about personal goals and, like any crazy person, I decided to step way out of my comfort zone and say "You know what I've always wanted to do?...speak at a conference". Fast forward several months later, and I'm in front of a room full of people, speaking at CHPA, and geeking out on Corporate Housing and Inbound Marketing. To know that not only my team was there both physically and in spirit to support me, but that Chris and Eric were there cheering me on, really resonated with me.
We always talk about culture at Compass and in that moment, everything we talked about was embodied by our team - a culture of learning, supporting and encouraging. It was such a sweet feeling to hear the kudos from the crew of a job well done, but even sweeter to be greeted with other corporate housing heavy hitters that wanted to pick my brain, or better yet, comment on how my team and I were doing.
The cherry on top throughout this whole experience was being recognized in a room of equals and win Most Creative Marketing by CHPA. Not that myself or my team need the confidence boost, but it's always great to get an accolade from your industry that solidifies all the hard work is paying off. I mean they like us, they really like us….
Missed out on Jill's session? That's okay! You can still download her takeaway kit!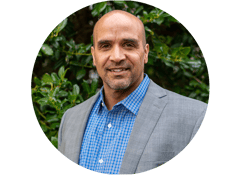 Mike, Business Development:
It's important to keep up on industry trends. Connecting with colleagues and discussing challenges within your different markets is a great way to do that.

Your competitors can be your greatest ally.

I made a note of everyone that I met at CHPA - these friendships and acquaintances are invaluable!
I come from a background that includes 20 years in the Real Estate Industry, and have found that the Corporate Housing Industry actually has many similarities! As an example, just a couple of years ago, I competed for a residential listing and won. The Real Estate Broker who didn't get the listing brought in a buyer a couple of months later, we collaborated, and closed the sale within 5 weeks. We went from being competitors to co-brokers within a very short period of time. At the CHPA Conference, I met folks from other Corporate Housing Providers and I'm confident that we'll find ways to work together just like this.
Read Mike's top rated blog:
Uncover The Growth Potential and Promising Revenue That Will Immediately Have Them Participating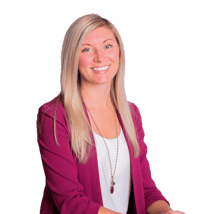 Julie, Director of Operations (and the bride):
For me, going to CHPA was awesome! It was an opportunity to put a face to the Operations and Guest Services side of our Crew. There were so many people that I had talked to before, even on a regular basis, that I had never officially met before CHPA. Being a first time attendee and hearing all the incredible feedback from our partners and clients was really a rejuvenating experience.
Having a big presence at the event made a difference, too. We were definitely able to divide and conquer which I think is going to help our relationships - both with existing and potential new clients. Professionally, I think it gave me a better understanding of our industry, our partners, our competitors, and re-established the way that Compass truly stands out.
Julie's Surprise Compass Bachelorette Party:
With the help of Jill, Joanna, and Kary (our amazing waitress who just happened to have extra bachelorette party props), the team was able to surprise Julie with an impromptu party! Enjoy these pictures of our night...as you can probably see, we had a great time. 😂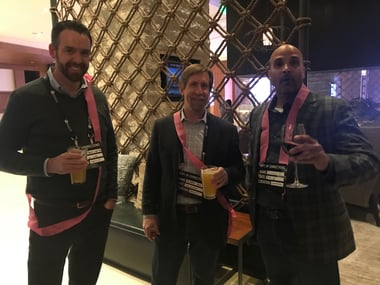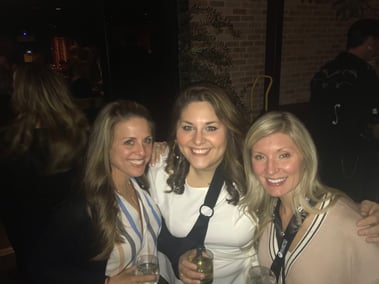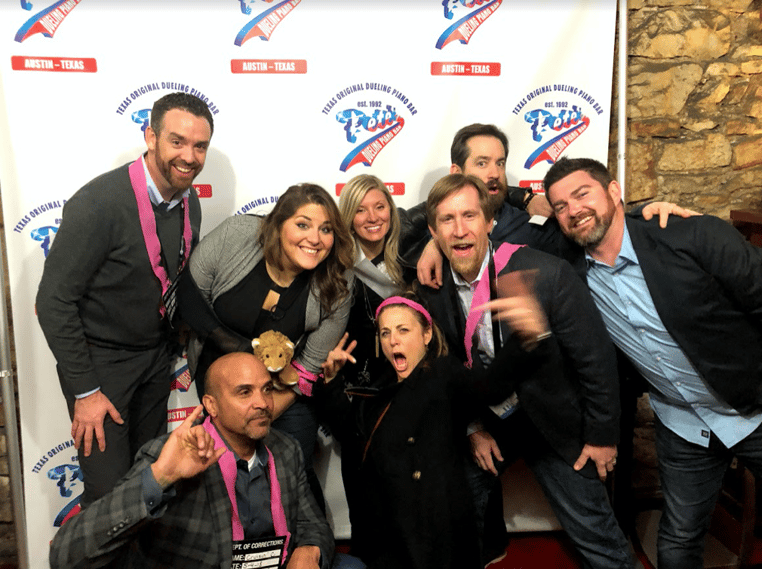 Justin, Business Development Manager:
The overall reaction to our team from other companies in the industry was amazing. They view Compass as a company with a lot of integrity and a team that projects itself well to the industry. When people come up to your Founders and ask, "How can I join your team"...you're doing something right. If I had to choose one favorite moment it would be when Joanna handed one of her clients their Account Review sheet that we prepared for them beforehand and said "Holy S#!*, you came prepared!".
After hounding the team to make these print outs, it was good to hear that it made an impact with a partner.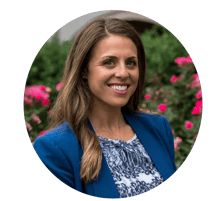 Joanna, Business Development:
W

e're in the hospitality industry and therefore, we're in the business of making memories and giving memorable customer service.

Guest LOYALTY stems from bonding and creating emotional & personal connections.

The easiest way to empower employees is to keep it SIMPLE and STREAMLINED.
We Won The Most Creative Marketing Award!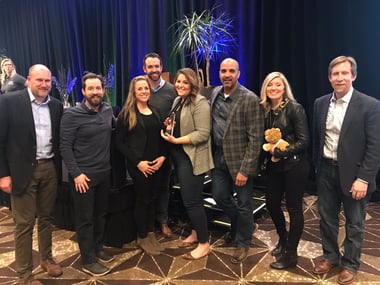 If you're reading this, we have YOU to thank for this award. This past year we really vamped up our marketing content. We centered our content around being more personable - really wanting to show you the fun, family oriented side of Compass. We created more educational pieces for you to use, too. We're so grateful and are honored to have been recognized with this award.
Behind The Scenes At #CHPA2020!
POST CONFERENCE ADVICE
Once the momentum dies down post conference, how do you turn pages full of chicken scratch into tangible next steps? How do you do it in a way that's easily digestible for the rest of your team? There's a fine line coming on to strong, versus creation actionable, understandable takeaways. Here's how to do it right: Keep Momentum After Conferences | Turn Takeaways Into To-Do's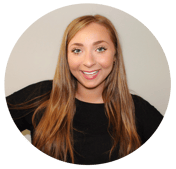 ABOUT THE AUTHOR
Hey, guys! It's Maddy, the Content Creator at Compass. Find me here on Linkedin. I'd love to connect!