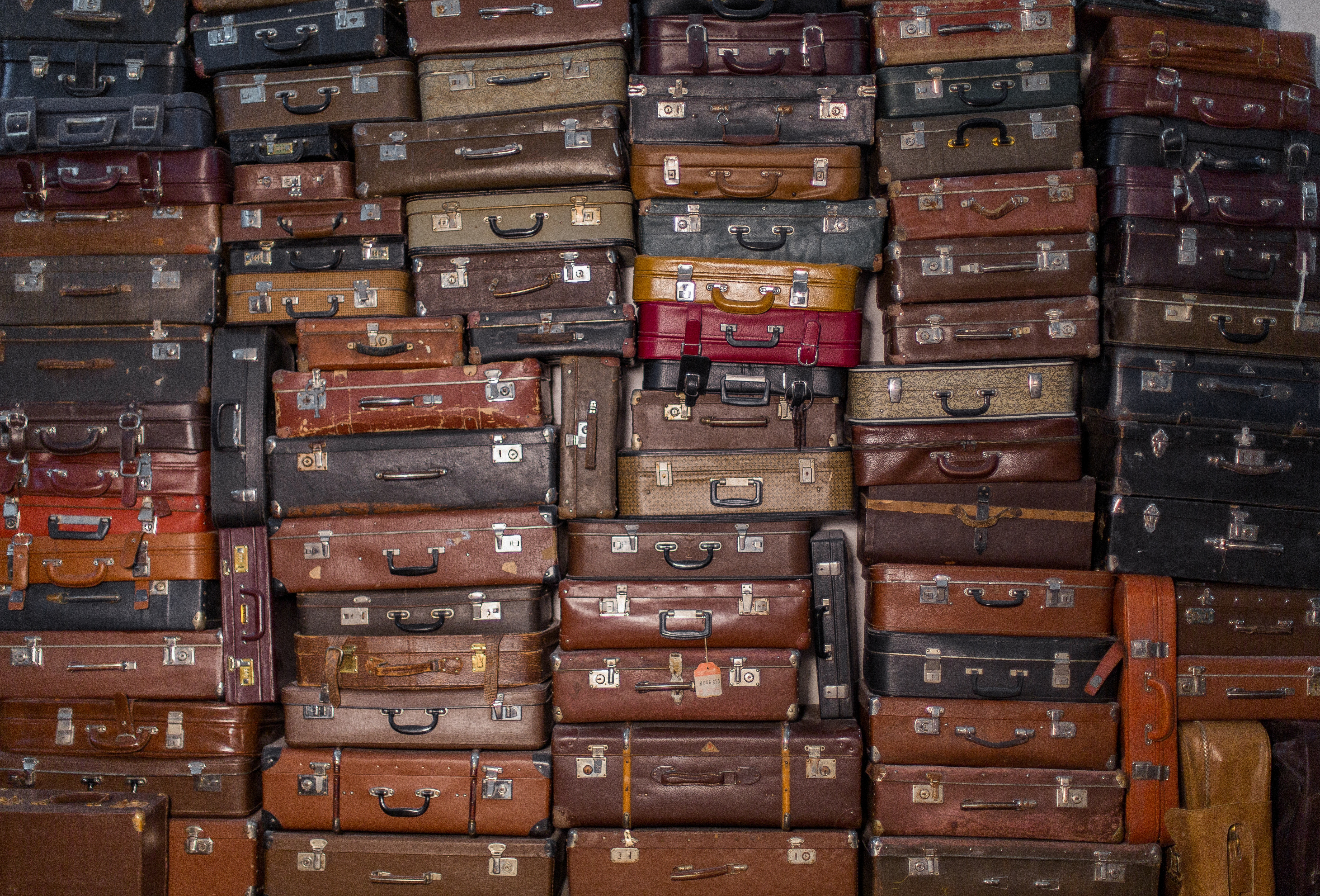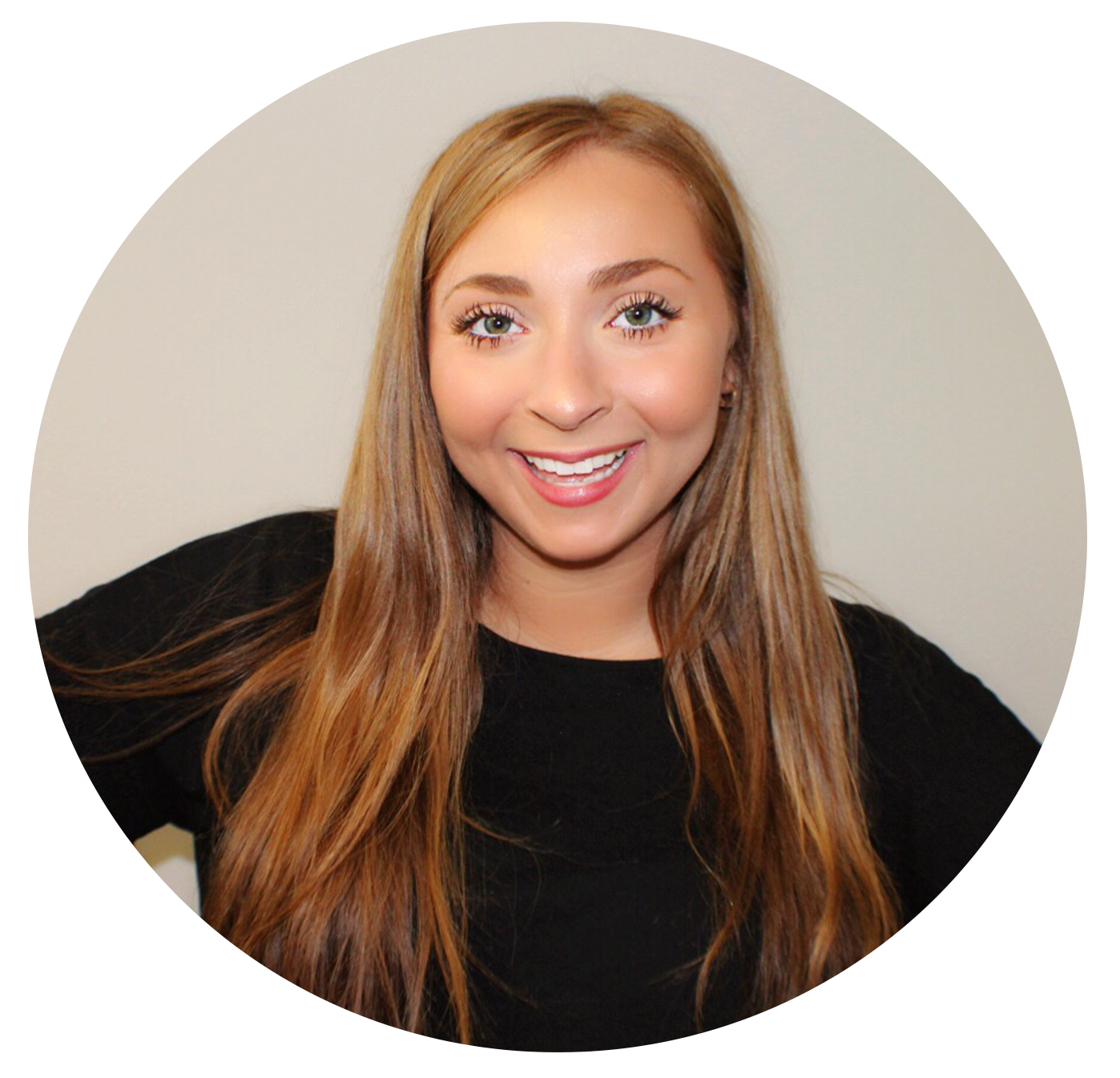 When it comes to packing, everyone has a different process. If you're anything like me, you're an over-packer. For some reason, we think we'll finish an entire book series on our trip and need way more clothes than actually necessary. Why do we do this to ourselves?


While it's easy to throw as much as we can into our luggage, half the time 40% of what we pack won't make it out of our bags. Not prioritizing our items or utilizing the space we have effectively burdens our entire trip! Don't worry though, there's a solution.
Today, I'm going to share my top 10 packing tips with you. From being a heavy over-packer to now having the most structured, useful suitcase out there, these tips will help you pack smarter in no time. Enjoy!

First off, if we're talking about staying in a furnished apartment, packing can mean more than just a suitcase. Compass Crew member, Melika, laid out everything that's already included in our apartments, everything you don't need to pack, and everything you do in a previous Compass blog. Click here to read.
Now, onto suitcase tips...
1. Write It All Out
The last few days before a trip can be extremely stressful. Stress makes it that much easier to forget things you need! This is why I always make a packing list before I go anywhere.
I'll either take 10-15 minutes to sit down and list everything out in one go, or if I have a bit more time, I'll start a list throughout the week and add to it whenever something else pops into my head. Once your list is done, the hard part of packing is over. You'll stay organized, focused, and less overwhelmed.
Things to consider when making a packing list:

In what type of climates will you be traveling?

How long are you traveling?

Will you be staying and eating at fancy places?

How many outdoor activities do you plan to do on your travels?



Long term travelers: Keep in mind of climate changes! Will the weather have changed by the time you leave? This will definitely have an impact on what types of clothes you pack!
2. Do A Test Run
This step is my favorite. It's a bullet-proof way to ensure you have everything you need and nothing you don't. Whether it be the day before you leave or earlier, try going about your day using what you have packed. When you wake up, put your pile of travel items in your bathroom and try getting ready with only those items. If you find yourself needing something you didn't have packed...there you have it! Do the same thing when it comes to your night routine.
This isn't an excuse to add in all the items you "like" while in the luxury of your own home, but to really determine the difference between the "needs" and "wants" within all your items.
3. Roll Your Clothes

Whether you're traveling for just a few days or completely relocating, acclimating to any new city is stressful. With that being said, stop worrying about ironing, wrinkles, or getting weird kinks in your clothes from being stored away in your suitcase. Start rolling your clothes instead of folding them. This will not only prevent wrinkles, but will save you a ton of room in your suitcase. So simple, yet so effective!
4. Tissue Paper
If you're not yet convinced about rolling your clothes due to the fear of wrinkles, tissue paper will become your best friend. After all, certain fabrics are more prone to wrinkles than others.
Rolling your clothes with tissue paper, even folding your clothes with tissue paper, reduces friction and pressure, which then reduces wrinkles. Try this tip and never deal with wrinkles again!
5. Get Packing Cubes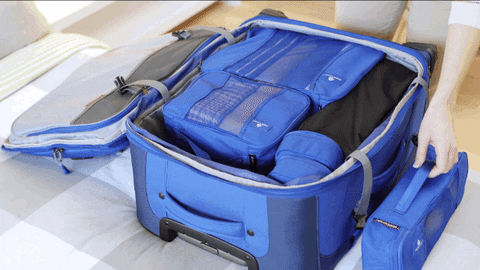 I started to use packing cubes about a year ago, and let me tell you, I'll never go back. They keep you organized and on track with keeping your items down to the necessities. Once you get to your destination, you can easily pop them into any drawer, or leave them in your suitcase depending on what your plans are.
PS: The great thing about packing cubes is that if you invest in a good set, they'll last you for years.
Tip: If you don't have time to buy / don't want to spend the money yet, you can always use large ziplocks to separate everything just like a packing cube would!
6. Travel Sized Everything
Put that full sized bottle away!
There will always be toiletries you can get at a store if you run out
There is no need to bring huge bottles from home
You can either get reusable travel sized bottles and restock for each trip, or get travel sized versions of all your products. Either way, your bag will be a lot lighter and more spacious.
Long term travelers: If you have a long stay ahead of you, you very well could use up a full-sized shampoo. But nevertheless, trust me, stick to travel size. By the time you've used up your travel sized product, you'll be settled in and know where the closest convenience store is.
Remember, the Compass Crew will give you insight to your new area, too! You won't have to stress about needing to figure out what shops are close to you.
7. Bulk Up On Dryer Sheets
Dryer sheets will help avoid that "weird clothes smell". Pop them in with your dirty clothes , too, if a washer/dryer isn't easily accessible. They're light and will keep your luggage smelling fresh.
Bonus: Our furnished apartments come with in-unit washer and dryers! Take care of any laundering mishaps along the way from the comfort of your own space.
8. Carry On Essentials
Even if it's never happened to you, nothing's ever certain. Your luggage could be lost just as easily as the next person's. If it does, you at least need to be prepared. Have all your essentials and an extra set of clothes with you in your carry on. This puts you in an overall calmer mind-space throughout traveling - knowing you would have items to fall back on.
9. No More "Just In Case"
We've all been there. "What if it rains?" "What if this or that happens?" More than not, these things don't happen. If by chance you're traveling and need a special item, take advantage of shopping around in a new area! Don't waste your space preparing for unlikely scenarios.
PS: Most of our areas are conveniently located near shopping centers, grocery stores, etc. Ask a Compass Crew member to let you know what you're close to! We'll even give you top recommendations to the best local shops, restaurants, cafes...and maybe even some discounts!
10. Leave Some Room
All of us know the feeling of having a heavier suitcase on our way home than when we first packed. Shopping is inevitable. This is why you should always leave a little room in your suitcase for souvenirs, new clothes, etc.
Tip: Make sure you know your airline's baggage fee policy. This will save you from stressing at the airport and helps avoid potential overweight fees!
Do you have any favorite packing tips that I missed?