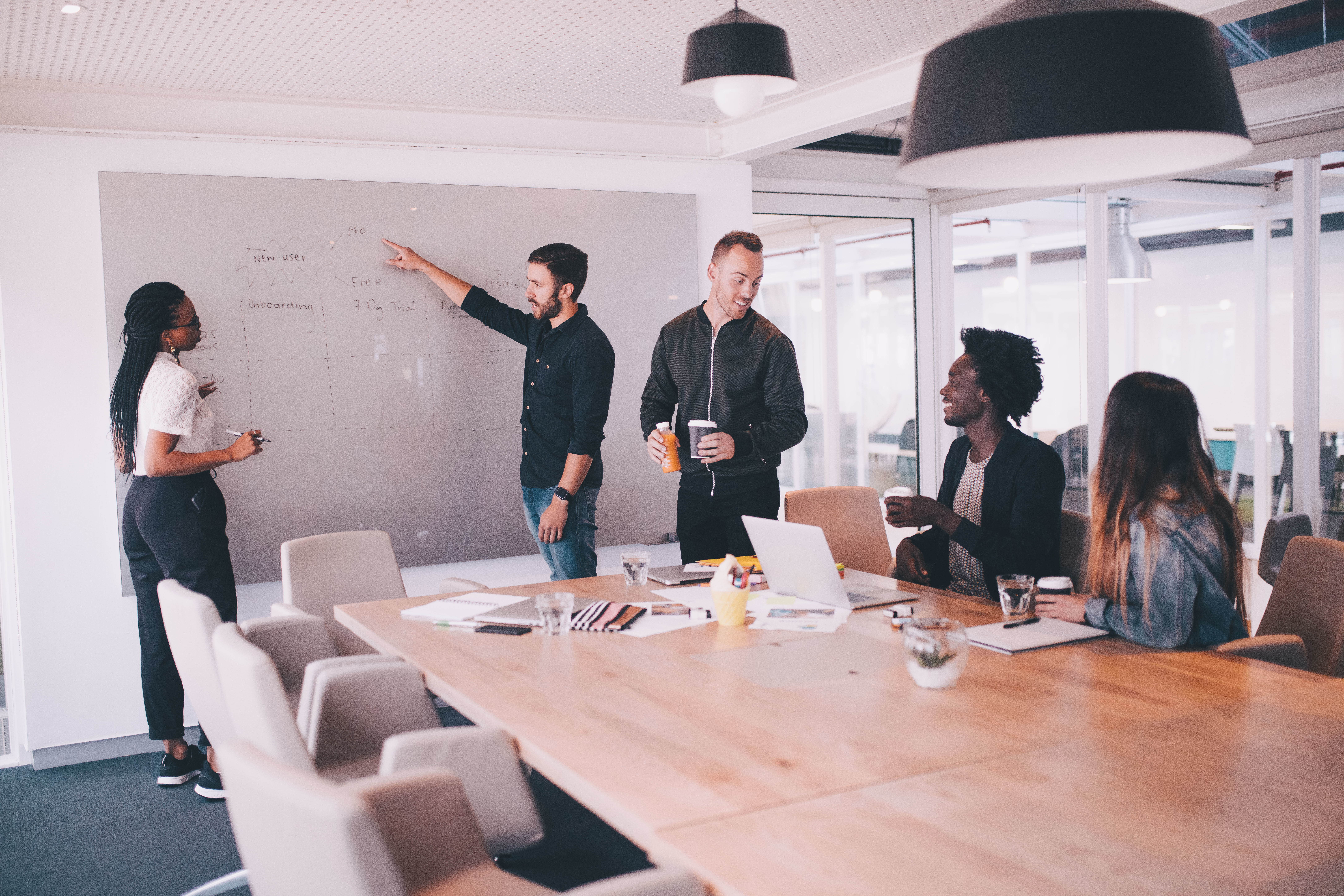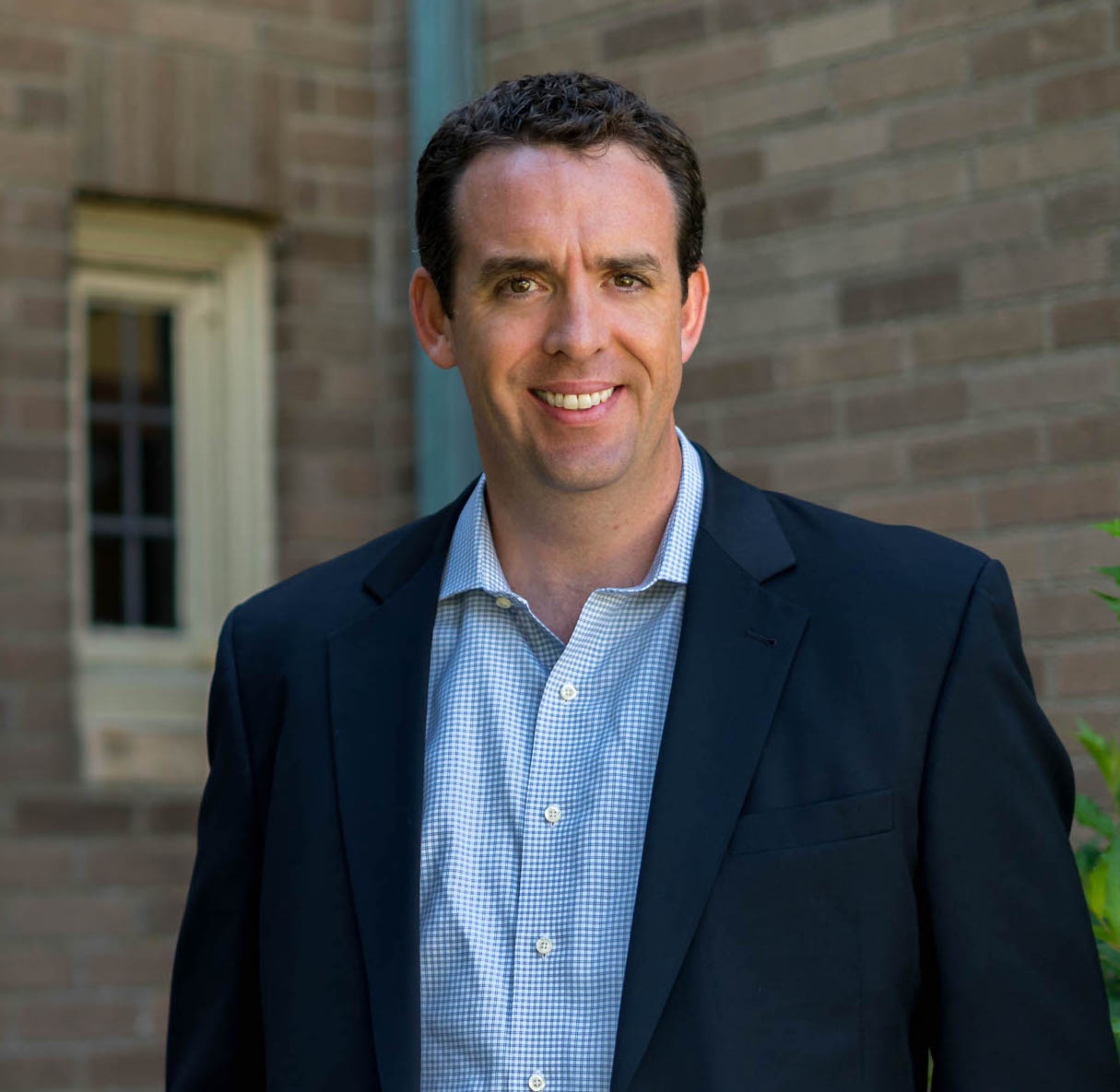 This past February, Compass was excited to attend the annual Corporate Housing Providers Association (CHPA) conference. Compass has been a member of the association and attending the yearly conference since our founding in 2007. This long-running, annual industry conference is held in a different city around the country every year in February. The 2019 CHPA Conference was held in sunny San Juan, Puerto Rico February 4th through 6th. This years location became a dual purpose while giving back to the San Juan community. Simply by attending the conference we were able to support smaller businesses that rely on tourism while also supporting philanthropic partners, The Foundation for Puerto Rico and The Ricky Martin Foundation. So not only were we able to expand more on our industry knowledge but also give back; both being a part of our Guiding Principles.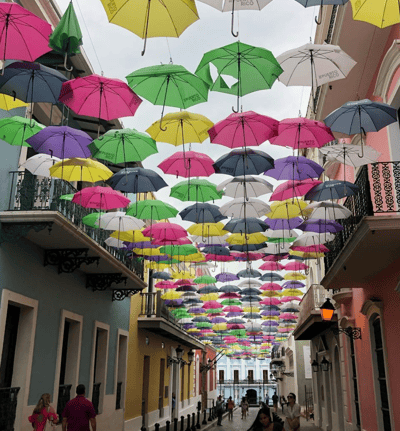 (photo credit: @tricia_schmitt)
What It's All About
The conference is a great chance to network, learn, share and build relationships with the people in our industry who do the things we all do. Who speak our language. With over 500 attendees this year (largest yet), the crowd is made up of housing providers, platform operators, furniture vendors, technology companies, and relocation providers. Attendees include small mom and pop shops, to venture-backed international companies and everything in between.
Networking, Learning, & Growing
The networking and learning opportunities are a highlight. Sitting and chatting with industry veterans and forward-thinking entrepreneurs is always eye-opening. Discussions of best practices, challenges, and opportunities are openly shared, with the successful advancement of our somewhat fledgling industry being the overall goal. The stated mission of the CHPA is: "The Corporate Housing Providers Association (CHPA) is a professional trade association exclusively dedicated to supporting corporate housing providers around the world." It's exciting and inspiring to hear different perspectives of all aspects of our business from such a deep pool of knowledge.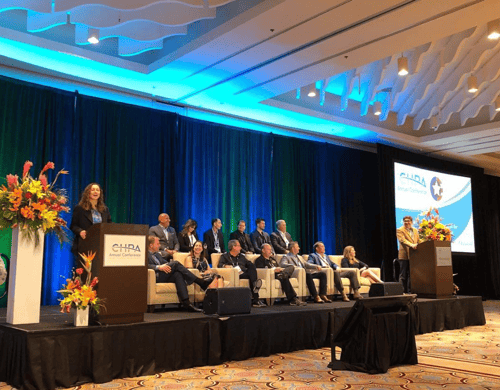 (photo credit: @craftstay)
The days are packed, morning to late-night with learning sessions, seminars, meetings, networking, and more networking. Different workshops were held on sales, marketing, operations, and finance. There were seminars on the Future of Tech in the industry, Multi-Generational Workforces and Tech and the Guest Experience. Discussions about technology and its implications for the many aspects of our business were everywhere, with more tech-focused vendors on the exhibit hall floor than ever before.
Unique networking opportunities present another highlight. This year, that was conducting an afternoon of productive meetings at the poolside bar, overlooking the ocean, in a sub-tropical climate, whilst enjoying re-connecting with business associates that have become friends (and perhaps a cocktail or two!). We had great meetings with several of our partners and clients with takeaways and action items to help grow and propel Compass to further success!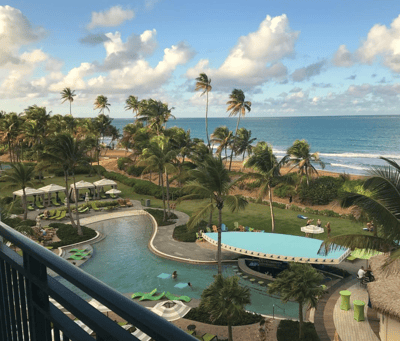 (photo credit: @csnhousing)
Exploring & Experiencing the Culture
As quickly as the conference progresses, with little time to check out the area, we did get the chance to have a couple of quick visits to Old San Juan at night. Narrow cobblestone streets, lined with different colored 3-4 story row houses packed together bring to mind a bygone era, alive with little shops, restaurants, and homes. Asking for advice for what to do after a meal, we were directed a little hole in the wall bar, which we struggled, along with others, to find the entrance to. La Factoria turned out to be this super cool, funky salsa bar filled with locals and tourists alike. Another night, we enjoyed an absolutely amazing dinner at Marmalade, a deliciously unique little restaurant just off one of those tiny streets. The only downside to the conference is not having more time to really get to explore the area and experience more Puerto Rican culture. But hey, it was 83 degrees in February, no complaining!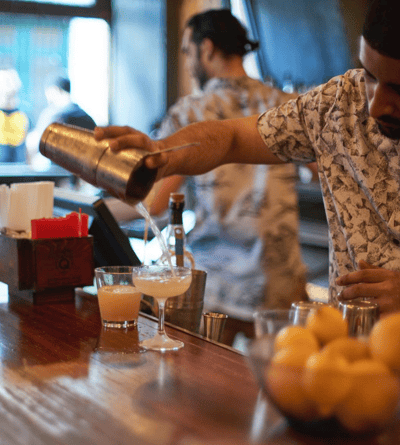 (photo credit: @lafactoriapr)
Looking to the Future
We were nominated for the award for Best Community or Philanthropic Program, but ultimately did not walk away with the award (props to Express Corporate Housing and all the great work they are doing!) but we were proud to be a nominee, and even prouder of what Compass Cares is all about, helping patients and their families when they need it most. The awards ceremony is certainly motivating, to keep working hard, continue to grow our business and brand and to be leaders in our field.
Attending the conference is a great experience for so many reasons. It is a wonderful opportunity to get a sense of where our industry has been, but more importantly, where we are headed. The speed at which the industry continues to grow and expand is exciting, the opportunities many and varied. We look forward to continue to set an example in our industry as a forward thinking, dynamic company and to do so along with our many great, colleagues, clients and vendors.
Until next year; see you in Austin Texas!