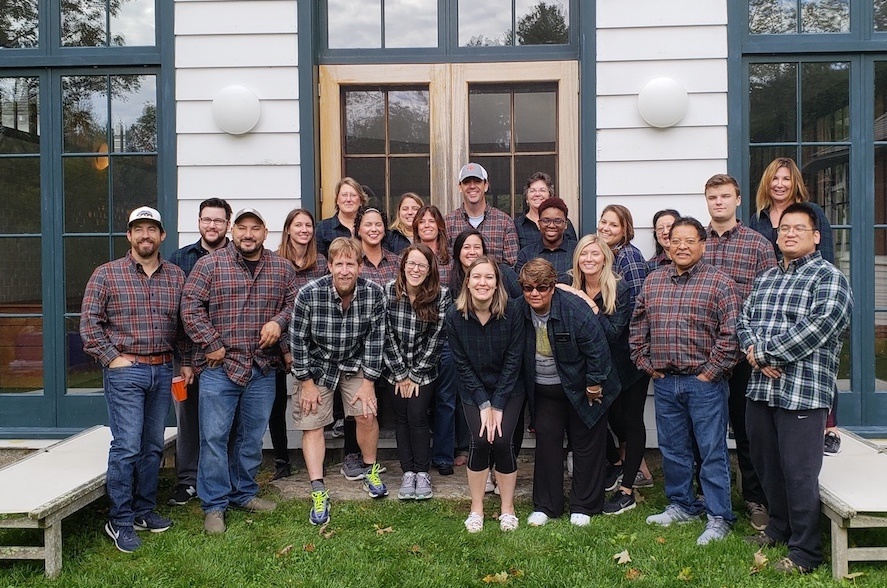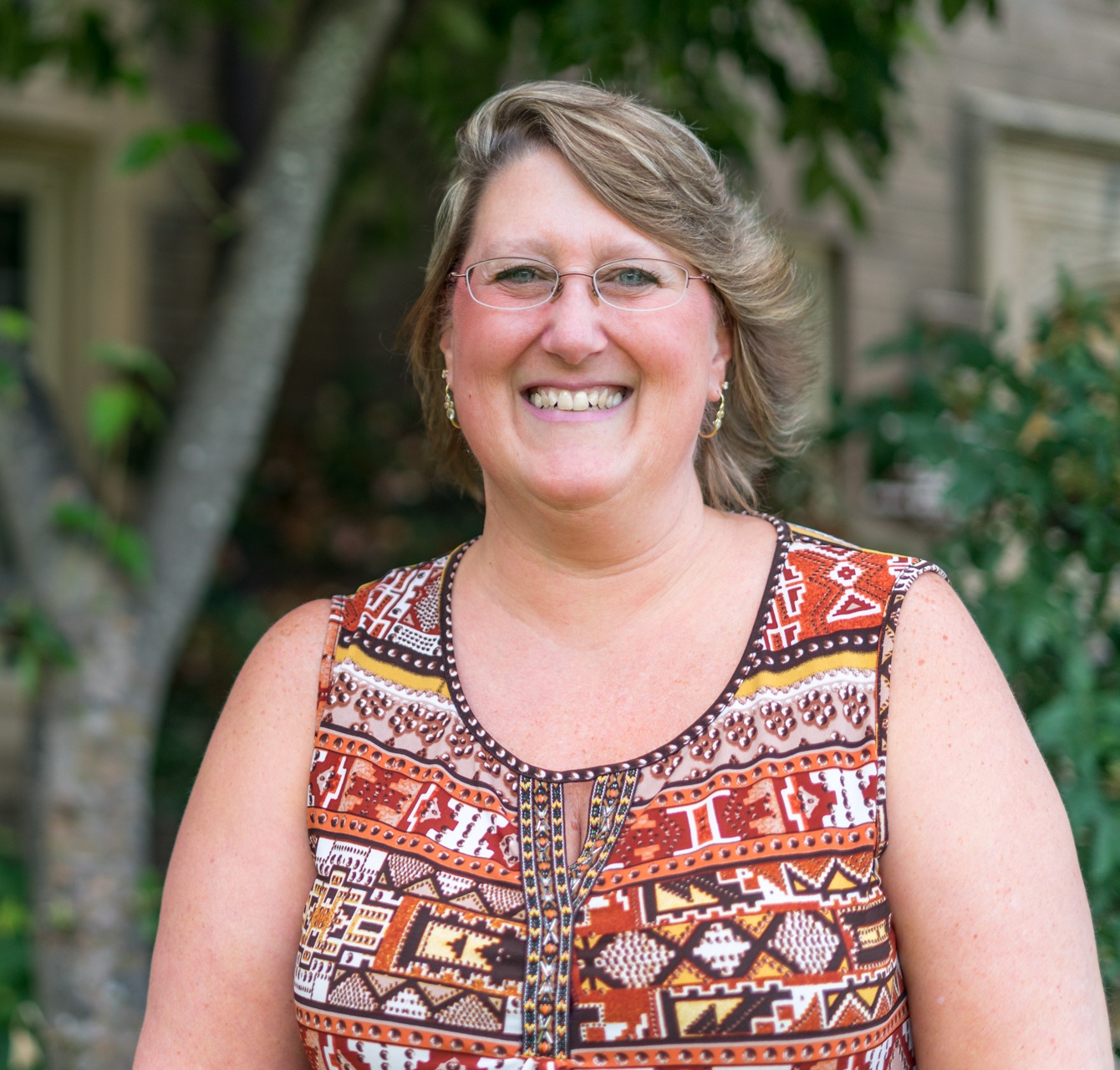 Not only is Compass a family-owned company (did you know our owners are brothers?) but they are also very family oriented. Compass has always been supportive while letting family members work together and being there in times of need. I have been working with Compass for 12 ½ years now (since the very beginning) and have experienced this in every way possible.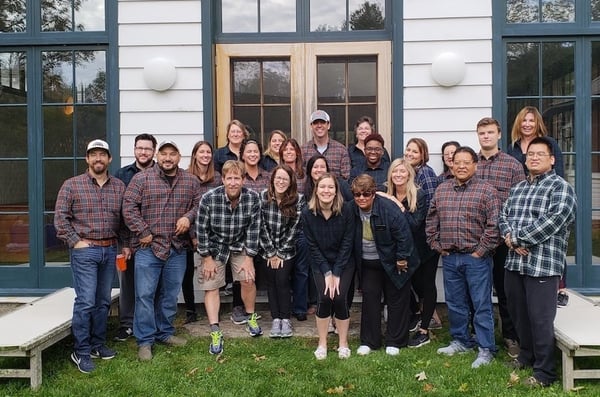 The Compass Crew at our Annual Retreat
It all started at Compass' sister company RECE in which my mother and I worked together supporting the Fleming brothers. We then moved over to work for Compass when they first began. It was such a great opportunity to work for a family-owned company with my own family as well. Eventually my daughter even joined as an intern in the summer which really brought my family together creating amazing memories for myself.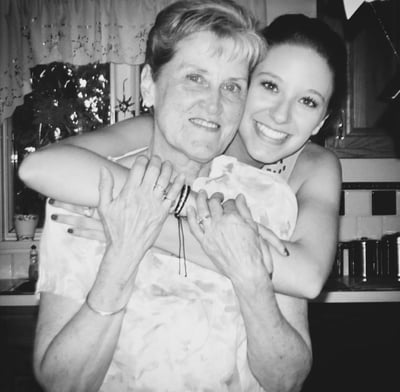 My mother and daughter
After working with my mother for 8 ½ years, she unfortunately was diagnosed with cancer. As this time was extremely difficult for me, I was lucky enough to have Compass by my side to make it a little bit easier. They helped by setting up an office for me in my own home in order for me to be by her side at all times when she was on hospice. I couldn't have imagined not being able to be there for my mom and was so lucky to have the support of my team members.
My parents always wanted to become Florida residents. Before my mother passed away, they sold their house in Quincy and moved in with me and my family until they would find a house in Florida. They wanted to be "snowbirds", spend their winters in Florida and summers in New Hampshire. Unfortunately, my mom passed away before living out her dream.
One day my husband Gary and I were talking and thought "why not fulfill my mother's dream?". After coming up with a plan, I sat down with Chris and Eric and explained what I was hoping to do. Luckily they understood and gave me their full support to spend half the year in our Quincy, MA office and the other half remote in Florida. So after spending two days looking at 9 different properties in Vero Beach, Florida we fell in love with the house we're in now. Of course, it was the last one, as the saying goes "save the best for last". It's a perfect place that my mother would have loved which makes me love it even more. My father spent the first couple of winters there with us so in fact, we did fulfill her dream.
At the entrance of the house we have two Adirondack chairs that Compass gave my family in loving memory of my mother. My father proudly sits in those chairs having his morning coffee almost every day.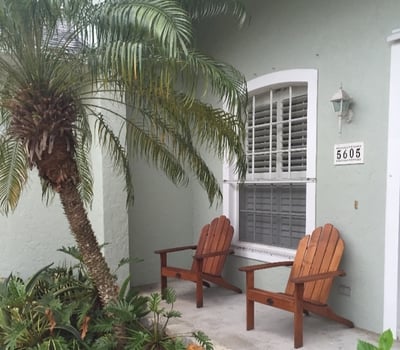 Our Adirondack chairs in loving memory of my mom
We made an office in my master bedroom that overlooks the lanai where I get to listen to the waterfall from the pool while working each day. It's a great experience and I'm very grateful that Compass supports me in being able to live my mother's dream that she was so unfortunate not to be able to. Now she's living her dream through my eyes.
Not only is Compass very family oriented in regards to our own families but ever since the beginning, they always made it feel like we were one big family, eventually calling ourselves the Compass Crew. We're lucky enough to work with like-minded individuals who do not only work their butts off but also know how to have a great time. We are constantly supporting each other whether it for work or personal support and are always there in times of need. Every time the Compass Crew is together whether it's at an event we're hosting, happy hours, or our annual company retreat we truly come together as a family. They have truly taken the aspect of being a family-owned company through and through in every way possible. We truly are one lucky Crew.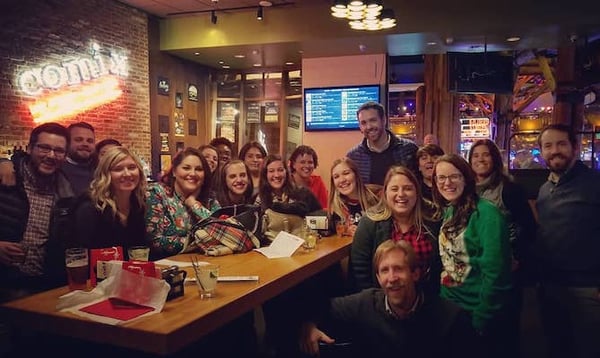 Our 2017 company holiday party
By being a compassionate crew internally we take this to our clients and treat them as family as well. We're always willing to go the extra mile to make sure our clients and residents have the best possible experience when working with Compass. We want everyone to feel like family whether they are working with us to find a housing solution for their employees or if they are leaving their families to stay in a temporary home. It all starts from how our employees are treated and if we feel the support of a family we will do whatever we can to spread that to our clients, partners, and residents as best we can.
Want to know more about what Compass has given us along with our favorite memories? Click below for some fun (and some sappy) thoughts and memories from the Crew themselves!