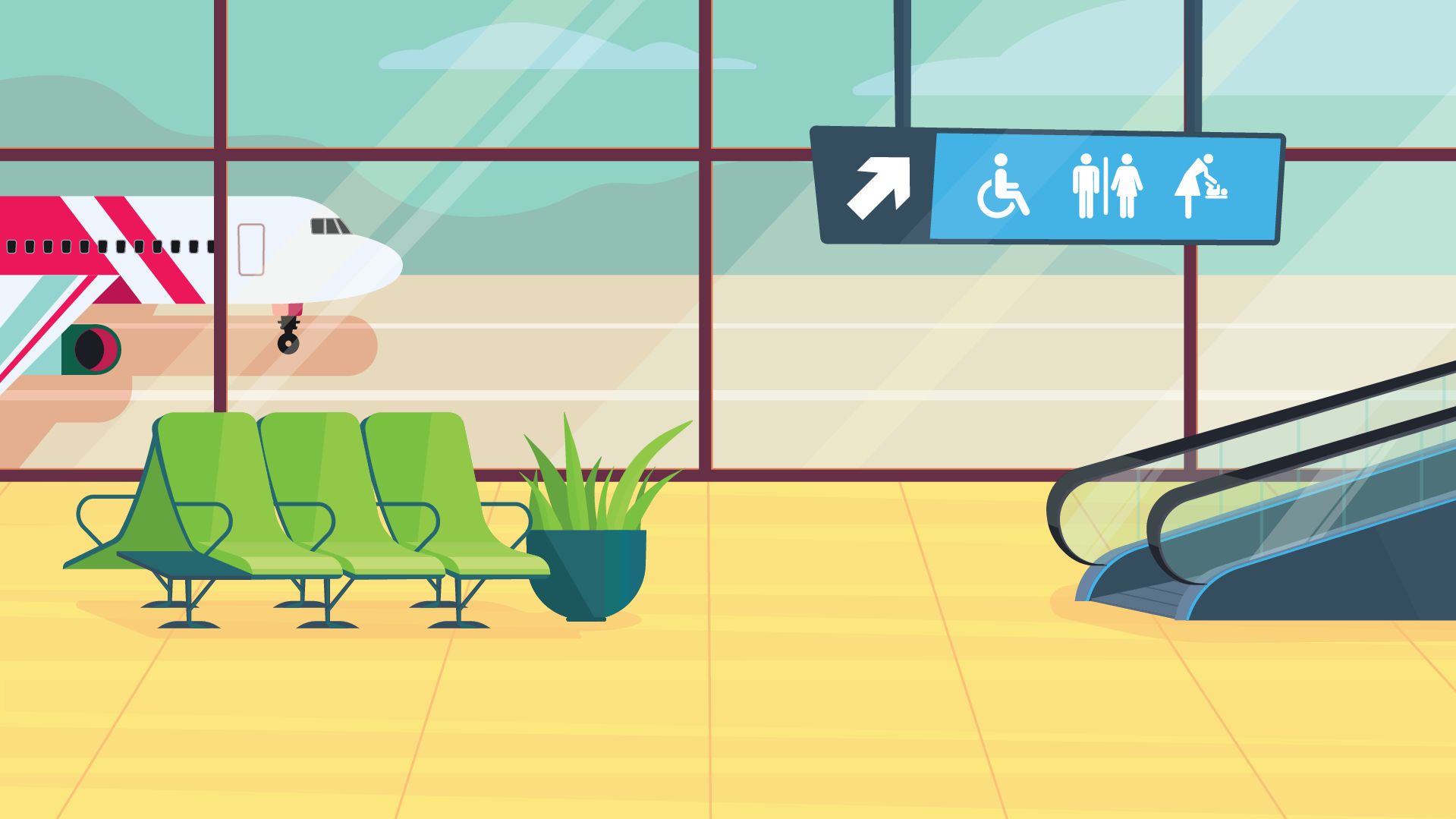 Travel is an essential component of many businesses. Whether it's face-to-face sales meetings, customer visits, or trade shows, the majority of companies rely on corporate travel in some form or another to help them achieve success. When faced with the complex impacts that COVID-19 brought to corporate travel plans, travel managers should start to prepare (if they haven't already) for the return of "business as usual".
The reality is governments are eager to get employees back to work in order to limit the economic damage of COVID-19. With some companies keen to send employees out in search of clients, new business dealings, or even just to ramp back up their staff relocation, travel needs are starting to come back to the surface. However with a vaccine unlikely to be ready for at least another 12 months, preparing for your next business trip will look a little bit different.
Now that organizations' travel bans are starting to be lifted, cooped up employees are eager to return to some semblance of business as usual. As stages of state openings start to happen, it is important to get your business travel strategy ironed out, so you can feel confident with your mobile workforce – even if that just means their commute back to the office. In GBTA's most recent member survey 88% of members expect employees will be willing to travel once restrictions are lifted. And as employees who have gone through antibody testing and show immunity to coronavirus, businesses would be likely to quickly send those people on necessary corporate travel once the restrictions are lifted.
With the news of states opening back up, domestic travel will be the first phase in travel. Easing back into the world of business travel won't be easy, but here are 5 action items to help get you prepared for success.
Your 5 Tips
First thing's first….

1. Talk to and listen to your employees.
What are the event triggers that will make employees feel safe to travel again, and how does that help you plan for the remainder of 2020? If you are the one in charge of overseeing your company's travel program, have a candid conversation with your team, and LISTEN to them. Are your veteran road warriors embracing the freedom from the strain of frequent travel, commuters looking to relocate closer to the office, or are your junior level staff members having a case of wanderlust and see traveling as a career opportunity to advance? Either way, understanding who would be willing to travel, their motivators (and health levels) will allow you to adapt your corporate travel policy accordingly.
That said……
2. Update your corporate travel policy.
Make sure to sit down with HR, legal, and other key stakeholders to make this happen. It's important to make it stupid simple. Answer questions like "when its safe to travel", "who is allowed to travel, and for what reasons?" and be clear in your policy so nothing is left up to interpretation.

3. With your corporate policy you should have a duty of care policy.
Your duty of care policy should take into account your staff's concerns, pain points that were endured prior and during the lockdown, and the scaling of the future of business travel as it ramps back up.

4. Find the right partners
With companies beginning to book travel, corporate travel planners' needs are becoming more complex. Many companies either have started or will need to start to add tools, processes, newly qualified vendors, and people that can help them streamline their employees' booking process, improve employees' business trip experience, and exceed the mandatory requirements to ensure they are putting their team members in a healthy and safe environment.
If you are a global travel manager, now is the time to start preparing for how your position will unfold inside the company you work for. The company's travel program is no longer about a race to the bottom to find the best price, but rather about enabling the right people to travel under a "safe-way protocol" when a trip must happen. RFP's for travel partners will change. Rethinking where you want your employees to be housed and stay safe if something were to happen again has many travel partners looking at more bespoke lodging options or serviced apartments. Ensuring their employees have ample space, kitchens and the proper connectivity to work remotely at their temporary housing should something happen will add an extra layer of comfort when booking lodging options in the future.
It's also important to revisit your vendors to see if they were affected by the last 60 days. Are they open for business? Will they be operating at agreed minimum standards? What are the cancellation or reservation modification fees? With updated policies and expectations prior to the start of business travel, making sure to find vendors who support your needs will ensure a successful partnership in the future.

5. Set your team up for success
The reality that goes with the onset of business travel is that you need to prepare the expectations for your employees. Just because an employee is traveling doesn't necessarily mean that their work from home days are over. That means making sure they understand that there may need to be a set amount of time when they arrive at their destination AND when they get back home where they need to hunker down in their homes to ensure they are healthy before jumping into work. Setting up those expectations now will ensure a smooth transition once your corporate travel program is back online.
---
­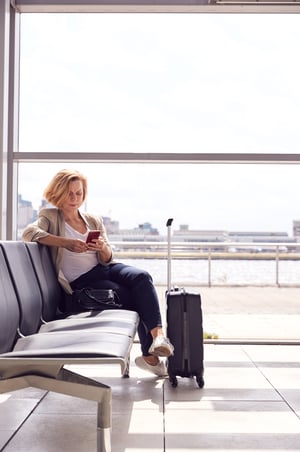 Why this is important
While the majority of companies will be hesitant on putting employees back on the road, the ones who do make a quick decision and travel aggressively may have a significant strategic advantage. By jumping back in, these organizations project confidence, giving potential partners and investors the clear message that they are open for business and they are coordinated in their internal processes.
The relationships they build in the immediate aftermath of the crisis could pay off huge— either in new business, an expanded market share, or a rejuvenation of existing accounts.
If you find yourself in a position where you are comfortable hitting the road after the crisis has passed, it could be a wise move.
While there are a lot of things that can be done via ZOOM calls, face time, and emails, call me old school, but I am a firm believer that there's no replacement for the in-person element of a business relationship. We preach it all the time, people like doing business with people. Fostering true in-person human connections over a beer, sporting event, or client lunch can't be fully replaced by the multitudes of tech in the world. Although the world may be slowly waking up from the last 45 days, business travel will always be necessary.
Some light reading

Continue the convo...
Looking for the Compass take on a specific topic? Or just want to say hi?
Drop me a line!
Let's Connect: