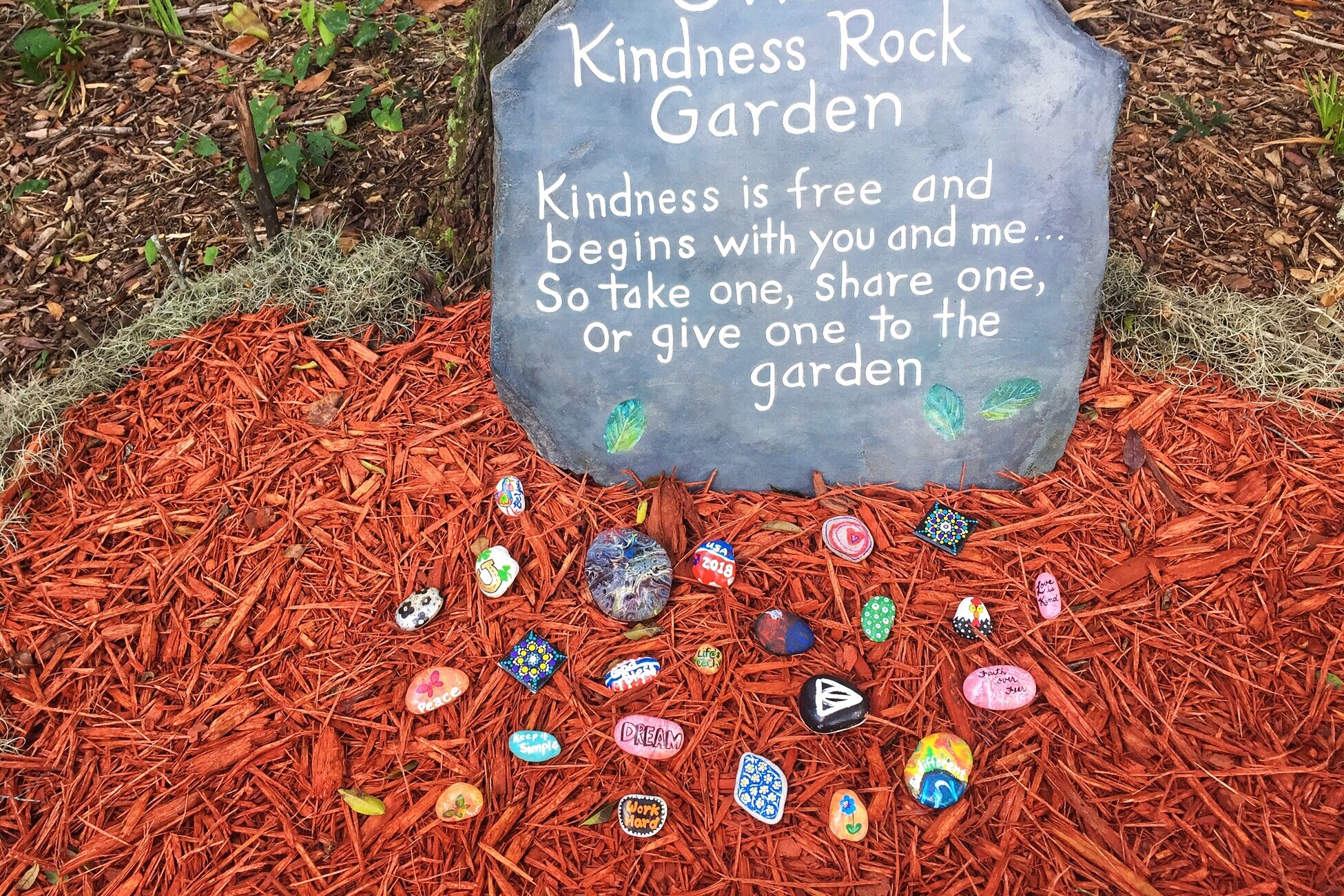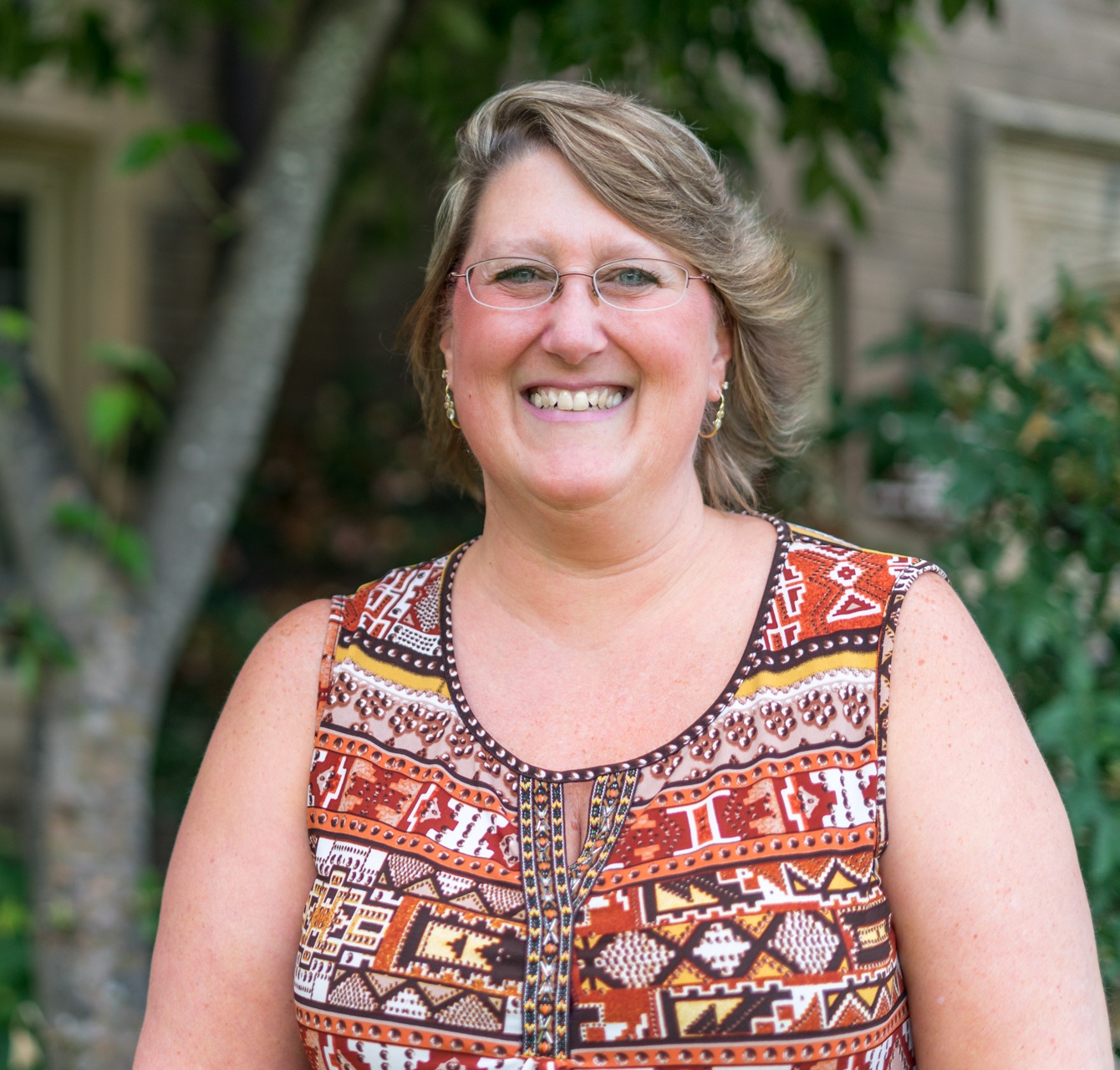 Last year, a few members from our Compass Crew attended Yale-New Haven Hospitals Smilow Cancer Center's Kindness Rocks event. The Kindness Rocks Project is a viral trend, that encourages people to spread positivity by leaving a rock with an inspirational saying in a public for someone to find. I noticed that the inspirational quotes brought the patients joy during such tough times.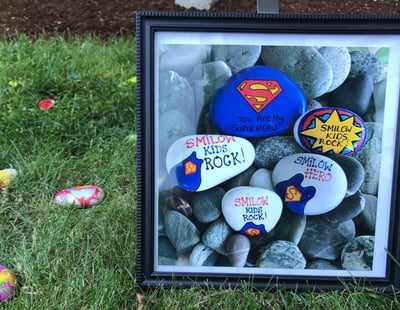 Every year I help host the Annual Hanover Touch a Truck event, and when I saw the pictures our Crew came back with I thought to myself, "what a wonderful idea". The Hanover Touch a Truck is an event that is near and dear to my heart. My late son, Gregory, was a Hanover Firefighter who lost his life over two years ago. This event raised money for his wife, helping her financially and ultimately allowing her to stay in their house. I was honored to be the Co-Chair this year, and I think Greg would have been so proud of what we were able to accomplish.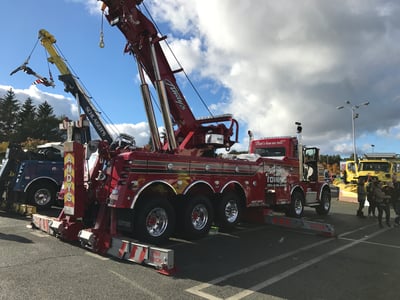 I talked to my daughter, Cristin (who's the artistic one in the family), about bringing Kindness Rocks to the fundraiser this year, and she was so excited about the idea, she couldn't wait to start. My husband and I went to our favorite local beach and picked up more than 5 five-gallon buckets of rocks. With the help of friends, and myself, Cristin painted hundreds of rocks, all uniquely designed to bring joy to someone who needed it most. I also took the opportunity to bring some rocks with me to our Annual Retreat so the Compass Crew could create some gems as well.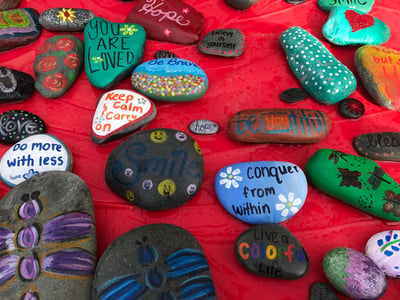 Every year the proceeds that are raised go to a different cause, with this year's proceeds going to the family of a late helicopter pilot who had previously participated in the fundraiser. This year's event surely kept the little ones entertained with the many different types of trucks, vehicles, and even better - a Black Hawk Helicopter! Adults enjoyed themselves as well with raffles, silent auctions, a 50/50 raffle, artisans, and the best barbecue from a Hanover firefighter. In fact, we had some of our very own Crew Members selling their own craft items as well!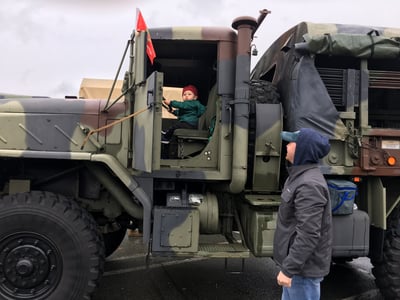 Even though the weather put a bit of a damper on the event, hundreds of people still attended. One thing that really put a smile on my face was a little girl in the crowd who was so excited to be there, even in the pouring rain, and kept saying that it was the best day ever. That meant the world to me after all of our hard work.
If it wasn't for our Crew attending the Smilow Kindness Rocks I would have never thought of bringing the rocks to the Touch a Truck event as a fundraiser. In fact, I decided to ask for donations for each of the rocks and give half the proceeds to the event and the other half to the Room to Heal fund that Compass Cares sponsors to benefit patients and family services at Boston Children's Hospital.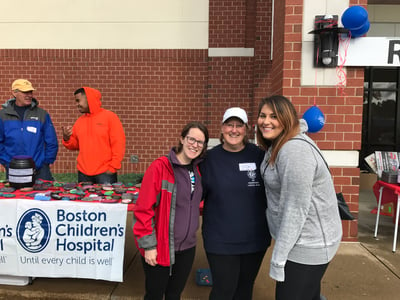 That's me in the middle with 2 of my colleagues!
Between having the love and support from my Compass family and having the opportunity to bring two philanthropic efforts, that I hold near and dear to my heart together (the Touch a Truck event and Compass Cares), I couldn't be any happier. I am honored to work for a company that, not only has created their own philanthropic program but also supports my personal efforts. I can't wait to see what the future holds.