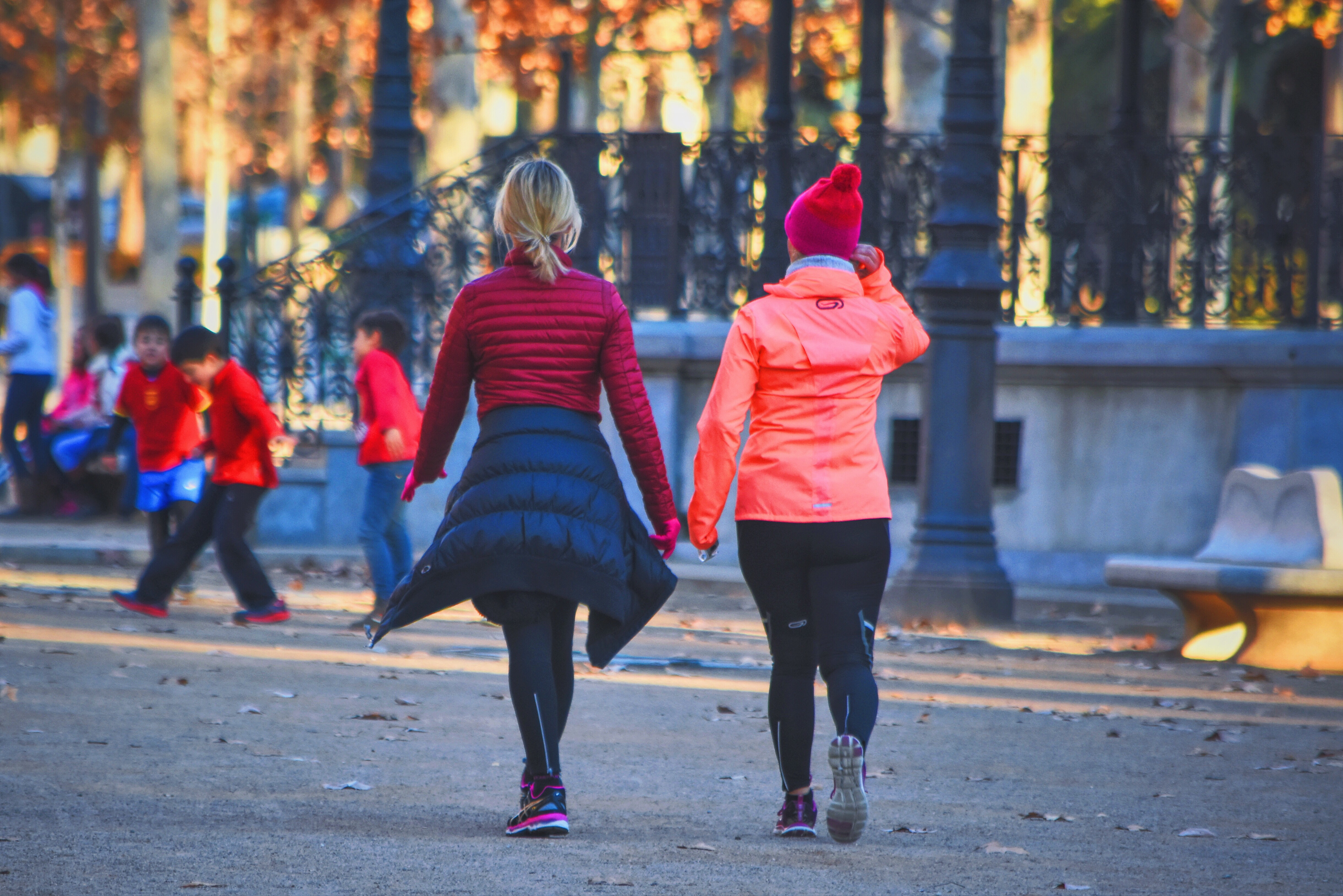 I don't know about you, but I love traveling! I love being in a new place whenever I can, whether it's for personal pleasure or for business. I also try to live a healthy lifestyle as much as possible, however, traveling can make that much more complicated. Luckily for you, I recently had to travel for work, and came up with a great game plan on how to incorporate healthy options. Not only did I put together a whole list of tips, but I also tested it myself! Since these tips worked for me I hope they'll work for you as well.
Prepping Before the Trip
Staying healthy, whether you're traveling or not, is all about the prep. Meal prepping, scheduling, doing research, creating a packing list… you get the idea. It's not so easy, which is why some may fall off the healthy track a little more easily than others. With it being that time of the year for strict dieting (yes I jumped on the bandwagon myself) or intense workouts, I wanted to give you some helpful tips on how to stay "healthy" when traveling for business.
Creating a Schedule
I am all about creating schedules. I feel like I'm constantly planning my next step in my head and that includes having a plan when traveling. Each time I travel for work I have a different set of goals to accomplish; meeting with partners, taking photos of our apartments, attending an event, managing an event, etc. Therefore, I need to make sure that I create a schedule of what needs to happen and when, so I can be prepared to make healthy choices during each task. When doing this I make sure to schedule in some "me" time so I don't lose focus on taking care of myself; whether that's enjoying a nice meal by myself without rushing through it, enjoying Netflix after a long day, or getting a workout in.
Meal Prep
My last trip (as shown in the video above) I actually meal prepped before traveling. If I'm working out of the office, I meal prep a week's worth of lunches every Sunday to bring to work; so what's so different about doing this when traveling? By meal prepping breakfast it also saved me time in the morning rather than having to get up extra early to grab food. Not to mention, after coming home from a long and busy day it was super helpful to have a meal ready to pop in the microwave.
Don't forget to prep some healthy snack options too! Fruit is always a simple and tasty option as well as healthier bars like Lara Bars, dried fruit, and mixed nuts. I always find it smart to have some healthy snacks on me in case my schedule is running a little behind and before my hangry alter ego comes out!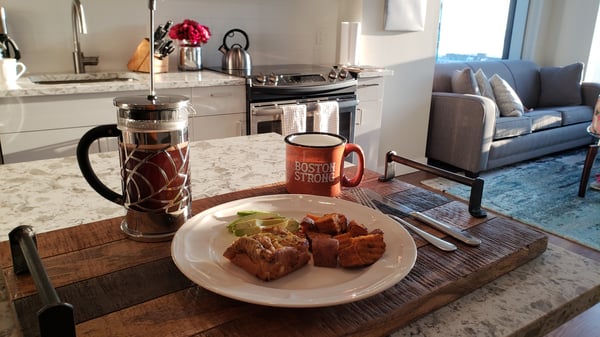 Research Healthy Restaurants
Many business travels include lunch meetings, so it's pretty unavoidable to eat out. However, there are tons of healthy options these days as long as you do your research beforehand you should be good! When I recently traveled I knew I would be at our properties taking photos, and it was going to be pretty difficult to bring lunch with me. I did a little research before leaving for my trip to see what restaurants were close to each of the properties I'd be visiting to have a game plan. No one wants to be scrambling last minute because that's when the unhealthy options take over.
Bring Self-Care Items
Everyone needs a little self-care. If you already have a self-care routine don't be afraid to pack everything up and bring them with you for this trip. It will only help keep you on track so when you go back home it won't take so long to get back to your normal routine. Can't sleep without your essential oil diffuser? Do you usually treat yourself to a bath after a long day on your feet? Can't start the day without your early morning meditation practice? Pack it all for your stay so you can make your Compass apartment your oasis.
Grocery Package/Exercise Package
Didn't have time to meal prep beforehand? Not sure if you want to leave the privacy of your apartment to get a workout in? No worries! We offer add ons like grocery and fitness packages to your stay so you can have food in your fridge and/or workout equipment ready for your arrival. Take advantage of our Healthy Start grocery package for some healthier options as well!
During the Trip
Fitness Center / Trial Classes
Luckily, most of our properties include fitness centers so you don't have to worry about "getting out of shape" during your travels. In fact, some of them even offer group classes (I attended one in my video above) which is a great way to meet new people as well! I've always found this really useful because I don't have to actually leave my building. There's no excuse to not wake up early and get my day started on the right foot.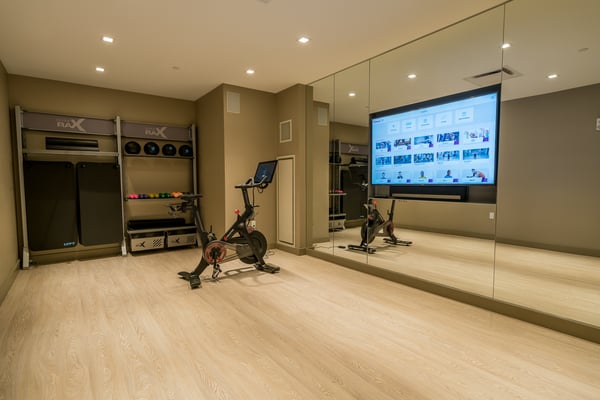 Yoga Room at Atlantic Station
Alternatively, if you're looking to explore the area more, there are tons of free trial classes you can take at a local fitness center. In fact, we create partnerships with our favorite local fitness centers so our residents can either get a free trial or discounted membership during their stay. I actually did a free trial class at Xtend Barre in Back Bay and loved it! It was my first time doing Barre and I couldn't believe how much of a workout it really was. They even sent me a hand written Thank You card for attending their class! As a marketer, I appreciated this even more. I was so happy Compass introduced me to them.
Walk Around the Neighborhood
Still getting to know the area? Use this as a good time to go for walks around the neighborhood to get familiar with your surroundings. Not only are you more likely to find a little mom and pop store you had no idea about, but it's also helping you get those steps in! In fact, when I was staying in the Seaport I came across this amazing sunset vantage point, and also an awesome art display for all to enjoy.
Fitness Apps / Accessories
Speaking of getting your steps in… If you typically wear a Fitbit or Apple Watch to keep track of your daily fitness goals, make sure you bring it with you! This may be a work trip, but keep holding yourself accountable for hitting your usual goals while you're away. I actually saw that I hit my goals a lot faster while I was away because I was walking a lot more than usual so, if anything, it made me want to keep up with eating healthy so I would feel good all around.
Not really into the fitness accessories? What about fitness apps? We understand that sometimes you want a quick workout to do in your apartment but may not know where to start, so we partnered with Aaptiv. Aaptiv is a mobile app that takes you through a variety of workouts you can do right in your apartment with or without the fitness package equipment. How much easier does it get?! Now there are no excuses to get your fit on!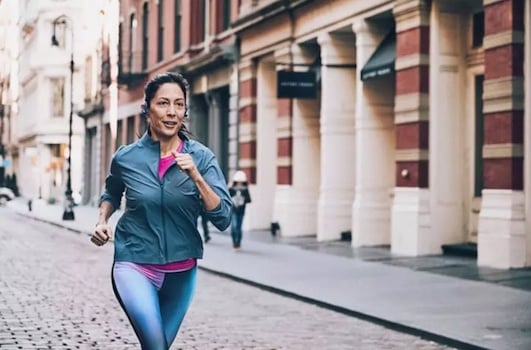 Key Takeaways
If having a healthy lifestyle is your goal then there's no time for excuses, even when traveling. This is the time to hold yourself accountable to your goals by prepping before you leave and sticking with healthy choices during your trip. Don't forget, feel free to reach out to the Compass Crew for recommendations on places to eat, workout, and more! Namaste :)
Looking for more tips on how to stay healthy while traveling? Click the button below for more!