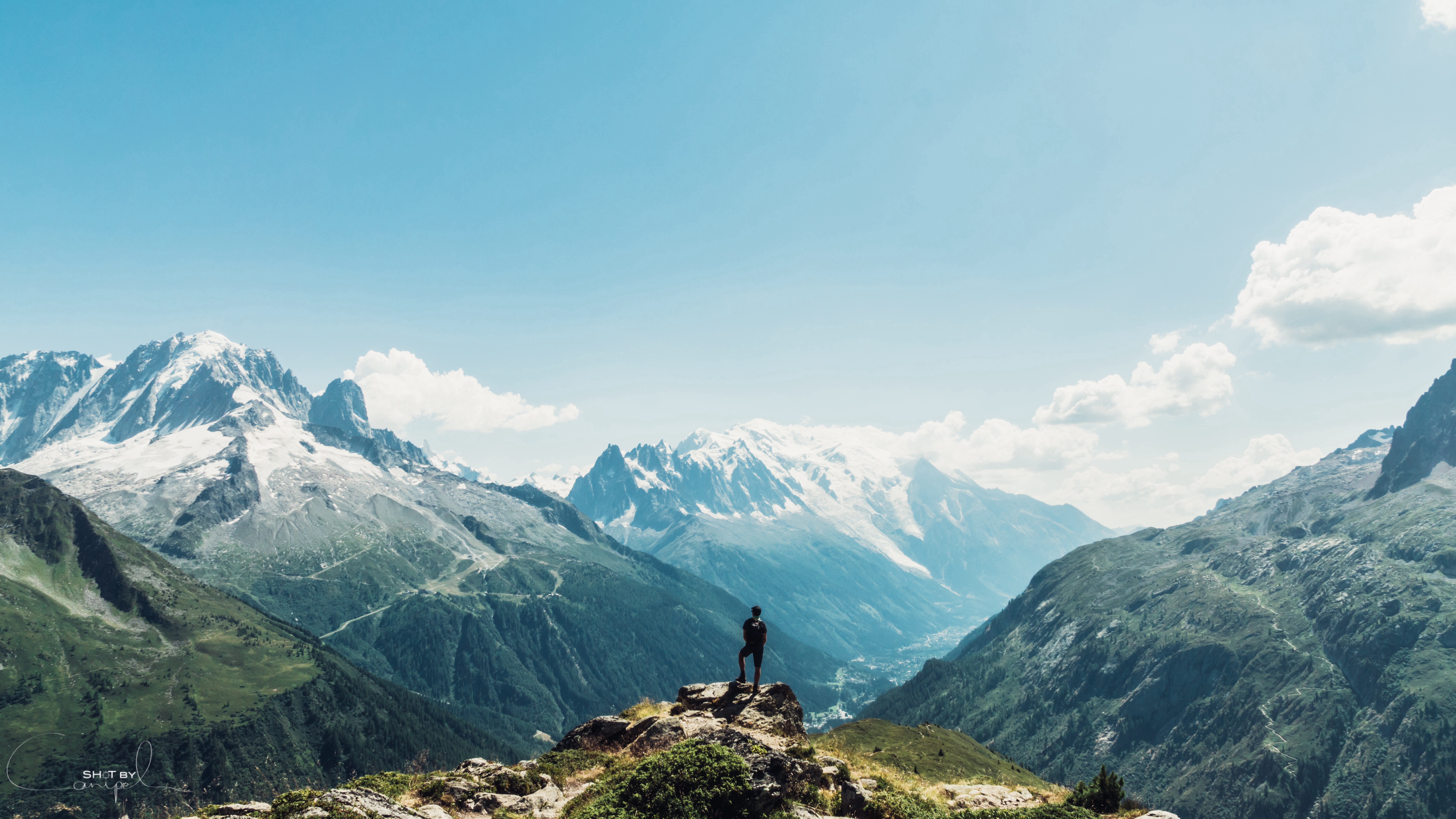 I like to consider myself a "wannabe world traveler". The world is a beautiful place full of unique experiences, and I want to enjoy those as much as I can. Each time I travel I feel myself growing as a person by experiencing different cultures and meeting amazing people throughout my journeys. This has inspired me to continue my travels around the world in hopes to be the best version of myself.

There are certain things I look for during my personal travels that are not only from lessons learned during previous experiences but also from the features Compass offers our residents to make sure their stay feels like a true home away from home. I may have my standards set a little high because of working in the hospitality industry, but who doesn't want to have the best experience possible?
Seamless Move-In's
The one thing you never want to happen is to find out that your accommodations are not ready for you, or even worse, canceled without notice, especially after taking multiple means of transportation to your destination, and spending hours on the go. This happened to me this summer on my trip to Ecuador. I was very lucky to stay with my friend's family for most of the trip; however, my friends and I decided to leave the city for a few days, and head to the beaches. After a few hours of traveling, we were excited to put our bags down and explore a new area of Ecuador; little did we know, there was a different plan for us. When we arrived at our hostel our host started explaining to us how our room (that we booked and paid for prior) was no longer available. Instead, it was given to someone else due to an employee error with our initial reservation.
How does that happen? At least that's what I kept asking myself. I kept telling my friends that if this were with Compass it would never happen! I was at disbelief that they could so easily lose our reservation and, especially, not seem to care much.
At least I was able to capture this view from the hostel!
At Compass, we try our very best to provide the easiest move-in possible. Prior to moving in, our residents receive step-by-step instructions on how to move into their apartment. These instructions include everything from arriving at the property, receiving keys, to entering their specific apartment. Not only is this the first impression of their stay with us, but it also sets the tone for the remainder of their time in our apartments. We understand that they are most likely staying with us during one of the most stressful times in their lives, and moving in should not add to that.
Thoughtful Treats & Extra Items
Next step… entering the apartment! I don't know about you, but as soon as I enter my accommodations I search through the whole place to see what's included, and to check out all the features my new living environment has to offer. There's nothing like finding a nice surprise waiting for you, especially after spending hours on the road (or in the air). Not only did I have one of the worst experiences with accommodations in Ecuador, but I also had one of the best. When we traveled to Baños, a city right outside the jungle, we had a nice little surprise for breakfast the next morning. Our host left fresh homemade bread outside our door, as well as eggs and milk in the fridge, oatmeal on the counter, and a bowl full of fresh fruit on the table. The added convenience of not having to worry about where we would go for breakfast alleviated stress and allowed us more time to get to the fun activities even faster!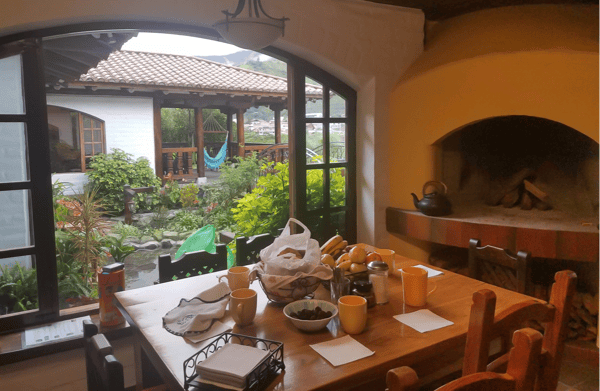 Breakfast with a view
Compass also realizes you may be a little hungry after traveling. That's why when you enter your apartment; you will find a basket full of treats waiting for you on your kitchen counter. Every time I stay in one of our apartments I go right for the little cookies! I just can't help myself! Also, if the snacks don't curb your hunger, and if you don't want the grocery store to be the first places you go to once you reach your destination, our team can have a grocery package waiting for you in your kitchen. Not only that, but we can have other additional items like an extra air mattress or a fitness package ready for you to use! This is your home away from home and we'll do what we can to make it feel that way!
Local Recommendations
When I travel to somewhere new the first thing I do is ask around to see if anyone I know has been there before. Rather than Googling the best places to go to, I'd rather have a recommendation from someone I know and trust. I even like asking the host of where I'm staying for some local recommendations, since they most likely know the best! When I recently stayed in a house in Vermont, I didn't only ask the best place to get good local beer (Brattleboro Food Co-Op), but also for their favorite hike. The point of staying in Vermont was to go on a great hike in the Green Mountains, but there are so many to choose from that I didn't know where to start. Once the host recommended Camels Hump, I went for it and did not regret it one bit! Sometimes it's nice to skip to hours of research and ask for someone's help.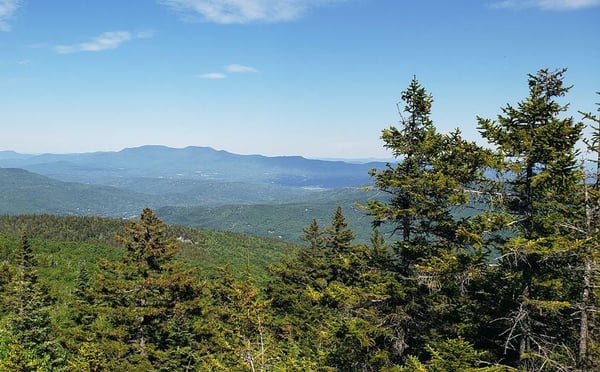 Views from Camels Hump hike
By being locals ourselves in our service areas, we are able to constantly make recommendations to our residents. We love the areas we're in, so why not share the wealth of knowledge each Crew Member has?! We've taken this idea to our blog where our Crew can share anything from their favorite restaurant, music venue, or even place to bring their kids! We understand there are certain services our residents look for in order to satisfy their wants and needs like a fitness center or car service. Therefore, we create partnerships with our favorite local spots where they can receive a discount or free trial to try it out!
Key Take Aways
Traveling takes a lot out of you, whether it's for fun or for life's adventures. We understand how stressful it can be, and want to make sure we can reduce that as much as possible. From providing an easier move-in process, adding in additional treats and items, or even recommendations to make you feel more comfortable with the new area, we're here to make sure you're taken care of.